BRIGHT, BOLD TALENT IN CINCINNATI
The Cincinnati region boasts a strong talent pool, affordable class A real estate space, convenient air transportation options, low cost of living, and high quality of life for growing business and professional services companies.
FINANCIAL SERVICES

: Whether managing assets or business risk, originating loans or issuing securities, the region has proven an excellent location for growth-minded, technology-focused financial services businesses of all sizes.
BACK OFFICE SUPPORT SERVICES

: Strong presence of banking, insurance, legal, and healthcare industry leaders in the Cincinnati region creates an ideal location for businesses offering administrative, accounting, and IT support services.
CONSUMER INSIGHTS

: As headquarters for one of the world's leading consumer packaged goods companies and other major national-brand retailers, the Cincinnati region also is a hub for companies that mine data analytics and insights on consumer behaviors and preferences
CINCINNATI TALENT SNAPSHOT
Information Technology Professionals
Print and Digital Media Professionals
Sales Professionals and Marketers
Source: EMSI
Visit Downtown Cincinnati and Northern Kentucky, Virtually:
Downtown Central Business District
The Banks – Downtown
Covington, NKY
Newport, NKY
Hear from the companies in our region.
"We have built a world-class data strategy and analytics team here to address business opportunities across every P&G function."
"It's about changing the culture from a comfortable, slow environment to one where challenging the status quo is an unconscious element of what we do on a daily basis. This collaboration with UC and having 1819's incredibly passionate and energetic resources at our fingertips will create a valuable mechanism that we can leverage to drive strategic and sustainable growth for the future."
"There is strong collaboration within the Cincinnati region's business community and REDI plays a key role in forging connections. We appreciate and rely on their partnership and diligent commitment to growing the regional footprint, which creates a larger customer base for us to serve."
"When we constructed our current building in Evendale just over 20 years ago, we never would have imagined running out of space and growing into the company that we are today with close to 300 employees, and over 100 of those based in Evendale. We are excited to move forward with this project and create a beautiful space for our employees and the future of our business."
 "US Digital Partners is the perfect example of a technology services business thriving in Cincinnati. From innovative startup through 18 years with brands large and small, USDP has shown that our region is ideal for economic and personal prosperity. We have found the combination of talented local graduates, a low cost of living and cost of business, and diverse companies to assist with digital marketing are the primary reasons for our success. Honestly, we could not have picked a better city for our headquarters as we collaborate with brands across the county."
"Our firm sees tremendous value with REDI's role selling the region to the rest of the world."
"Our firm sees great value in the corporate, non-profit, and community focus on diversity, equity, and inclusion. This creates a vibrant ecosystem to retain and attract minority, women and veteran-owned businesses to the region. This provides new and exciting opportunities to serve these organizations with risk and insurance consulting services as MBEs make up less than 2% of the industry. With the support of REDI and their focus on underrepresented businesses, along with the major businesses to support them, our region will be the best in class for the growth of wealth and jobs. When our CEO moved to Greensboro, NC, it was for these reasons it was easy to convince him that we should keep Cincinnati as our HQ."
"REDI does a great job connecting with the community and helping everyone understand the importance of economic development and how their success impacts the region."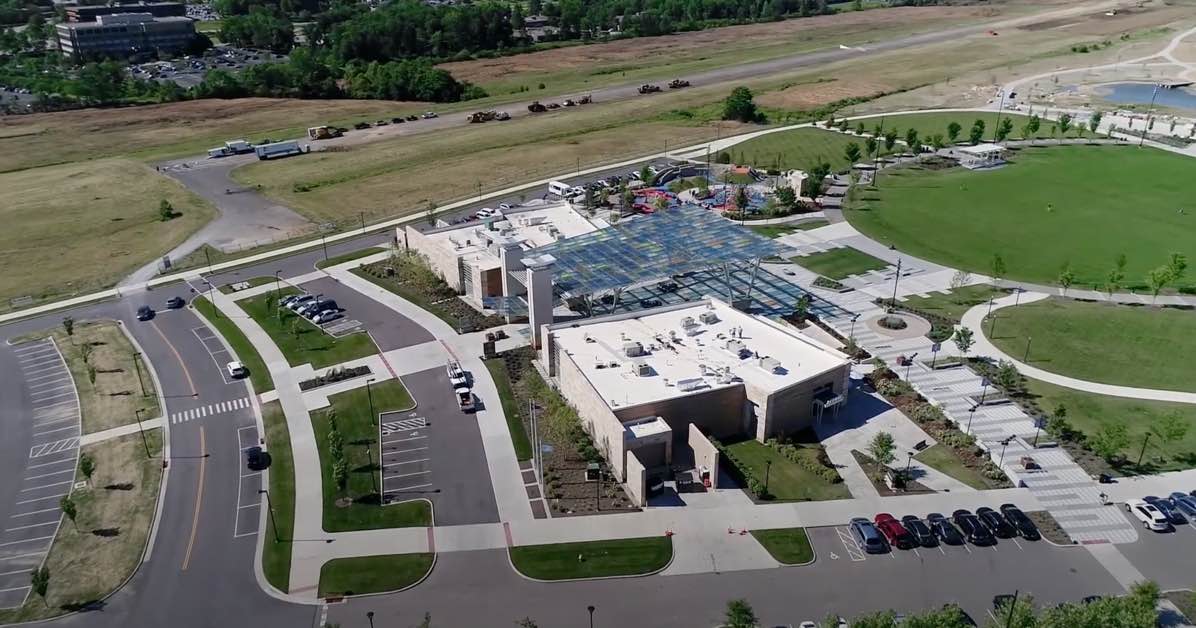 Sites that Support Growth
Neighborhoods at Summit Park
Formerly a general aviation airport, The Neighborhoods at Summit Park is a 100-plus-acre, mixed-use development including large Class A office buildings and ground floor commercial space ideal for retail and dining. The development also offers single and multi-family residential components, hotel space, and several entertainment options – truly making it a destination that will appeal to both your workforce and guests.
Fuel your business with innovators and makers