Tap into vetted, innovative, productive talent
Discover Our Talent
Every industry needs
well-trained
employees. From the manufacturing floor to the C-Suite, companies across the U.S. are searching for talent – and the
Cincinnati region is capable of filling that void
. The region's business and community leaders have uncovered innovative solutions and continue to work together to attract and retain both young and seasoned professionals.
Leverage New and Innovative Education Initiatives: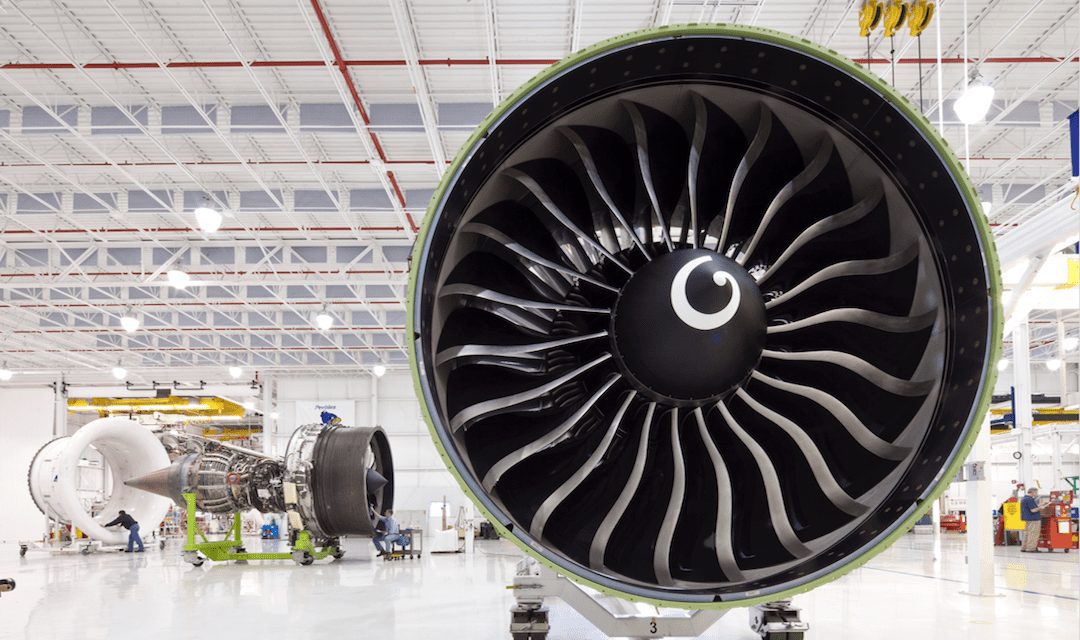 Success Story | GE Aerospace
GE Aerospace Jet Engine Teardown Program – Cincinnati State Technical & Community College
Program goal: To train GE Aerospace engineers on engine teardown, inspection, and assembly.
Solution: Cincinnati State recruited and trained qualified instructors, developed course material, and executed training that familiarizes GE Aerospace engineers with the CF-34 engine teardown. GE Aerospace supplied four engines, committed to six pilot classes, and offered an on-site shop area with the appropriate tooling.
Result: 

Thousands of GE Aerospace engineers participated in the program, and Cincinnati State continues to refine the training to fit the company's changing needs

.
GE Additive Training Program – Cincinnati State Technical & Community College
Program goal: 

To create a pipeline of workers trained in additive manufacturing

.
Solution: Cincinnati State's Workforce Development Center will leverage a nearly $400,000 grant from the federally funded LIFT Institute to develop training for additive technicians.
Did you know? The National Academy of Inventors (NAI) and the Intellectual Property Owners Association (IPO) named the University of Cincinnati in its Top 100 universities for patents. Read more.
Our Schools are Building Our Talent Pipeline
"Cincinnati State's role in our community is to provide employers with the talent they need. We're working to make sure that our students continue building Cincinnati's economy and we appreciate REDI as a vital partner in this work. Through strategic alignment and direct connections with businesses, REDI is essential to our mission."
"Xavier University has been an integral partner with REDI Cincinnati in ensuring organizations and businesses have a rich and deep talent pool from which to recruit. Xavier and the Williams College of Business are also committed to providing the application based business skills for the companies present employees to further add to the success of their firms. Together, Xavier and REDI Cincinnati create a strong foundation for a vital and growing business community in the region."
"Greater Cincinnati's geographical proximity to 60% of the US population within a day's driving distance, its strength in the technology, health and logistics sectors, and a burgeoning start-up scene, coupled with research, innovation, and talent produced by great universities, makes this region an excellent choice for businesses to grow and expand. NKU and REDI are strategic partners in keeping this region welcoming, vibrant, and prosperous."
"The Cincinnati Innovation District, anchored by the economic engine of the University of Cincinnati, is fueling the talent needs of the region. Together, with REDI and the community, we are working to create 20,000 jobs and $3B in annual economic impact for our region. Our model is a blueprint for the state and the nation."
"Opportunities for Ohioans with Disabilities is a state of Ohio agency. Our team works tirelessly to make sure that people with disabilities are a valued resource for workforce development. Over the last 30 weeks (during the COVID-19 pandemic) our team was able to place over 2,600 Ohioans with disabilities into jobs. That number is a true testament to our staff, counselors, and employer partners that we have across the state of Ohio."
"Advanced Manufacturing Industry Partnership (AMIP) was designed to bring local manufacturers together to collaborate and find solutions for our industry's skills gaps. Currently, AMIP has 250 active members. In 2019, we had the largest collection of Manufacturing Day events in the country, hosting more than 5,000 students at about 70 company locations. Together, we are working to better connect with our future talent pipeline."
"The Cincinnati region is extremely advanced in technology. We have industry leaders like GE Aviation and P&G that are looking 10-20 years in the future. They are asking questions about future workforce needs that will drive our educational institutions' offerings. TechSolve works with AMIP and the regional educational institutions on a statewide initiative to upskill 5,000 Ohioans with innovative earn-and-learn (apprenticeship) strategies."