At REDI Cincinnati,
diversity, inclusion, and belonging is at the heart of our Economic Development strategy
.
We know that the diversity of people, thought, and background is crucial to our region's long-term success—as well as the success of our regional businesses that make up our business ecosystem.
Being inclusive as an economic development organization is a multi-faceted undertaking. And for REDI Cincinnati, this means being inclusive of all things: race, age, gender, geographic location, company type/status, religion, sexual orientation, disabilities, and viewpoints. There are organizations dedicated to inclusion, and there are those focused on poverty, housing and food insecurity, etc. Our mission specifically is to drive job creation and investment in the Cincinnati region, which means working towards inclusive growth. Our goal surrounding diversity, equity and inclusion does not sit on an island, separate from our other work. Instead, actions promoting diversity, equity and inclusiveness permeate throughout our culture plus all the economic development work that REDI Cincinnati does.
We are proud of our diverse business ecosystem and our inclusive communities. We know that we have additional work to do on creating more opportunities for businesses and people in the region.
#2
Destinations That Elevate Black Culture Year-Round - Trazee Travel
#2
Cities that Celebrate Black History All Year Long - The Vacationer
#3
Cities that Black Americans Should Consider for Career Growth In 2022 - Travel Noire
Where Our Region is Going
The Cincinnati Minority Business Accelerator is leading the way in our region and has made significant progress over the past year in moving towards its ambitious objective of $1 billion in aggregate annual growth and 3,500 new jobs by 2022. To accomplish these goals, we have framed our work with four key strategic pillars.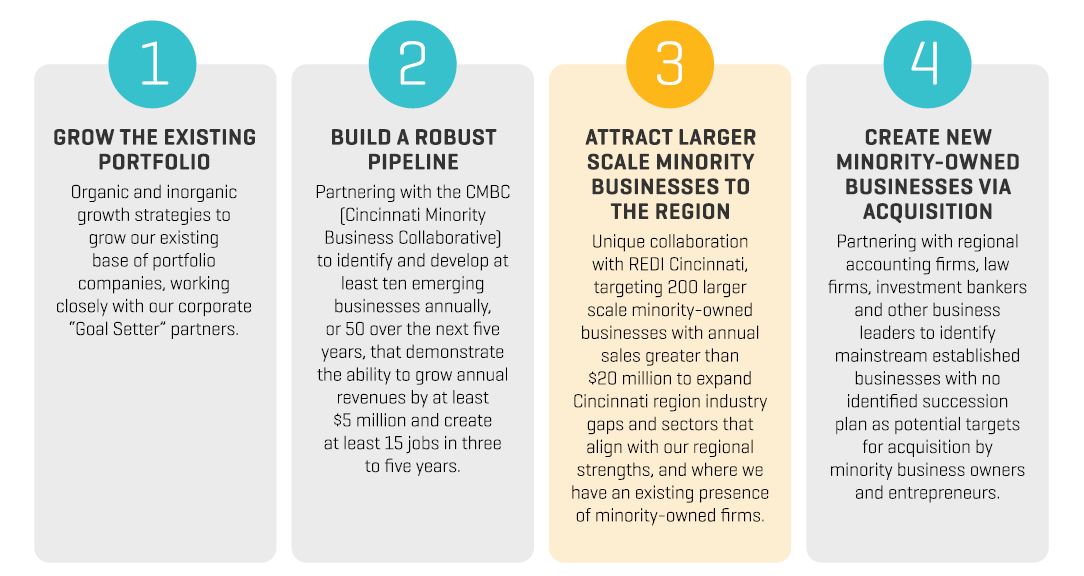 Why the Cincinnati Region?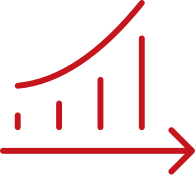 #1
We have a track record of growing MBEs. The Accelerator was founded in 2003 and has grown from 20 MBEs with average revenues of $6.7 Million sales to 42 MBEs with over $25 Million average revenue today. This has created 3,500 jobs locally. Our MBE portfolio has over $1 Billion in sales. Our plan in the next 5 years is to increase aggregate annual revenues by an additional $1 Billion and create 3,500 new jobs.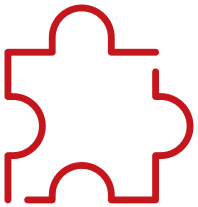 #2
Cincinnati was rated in the Top 10 Cities for Successful Minority Business Enterprises and #1 in the Nation as the best city with the highest % of Minority Owned Businesses that have $500K+ in revenues (43.3%), and the #1 City in the Nation with the highest % of Minority Owned Businesses in Operation for 6+ years (62.3%). The REDI Accelerator collaboration is unique in America and will help your firm be successful by expanding your sales opportunities with major buyers based in the Cincinnati Region.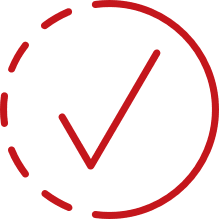 #3
Our methodology is acknowledged as a national best practice. In July 2019, the Accelerator received a prestigious grant from the Kaufmann Foundation for having an, "exceptional track record in removing barriers that make starting and growing a business more difficult".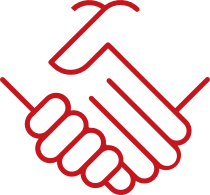 #4
Our partners are committed to your success. We have success matching up MBEs with 41 corporate partners referred to as "Goal Setters" such as Macy's, P&G, Kroger, Cintas, Jacobs and more to purchase your good and services. Over 20 MBEs located outside of Cincinnati have either participated in or are being scheduled to participate in a meeting with a Goal Setter after an introductory discussion with the Accelerator.
REDI is working hard with partners such as the Cincinnati Chamber and JobsOhio to support additional programming for the region.    
These programs include:
JobsOhio Inclusion Grant
The JobsOhio Inclusion Grant provides financial support for eligible projects in designated distressed communities and/or for businesses owned by underrepresented populations across the state.
Read More →
Opportunities for Ohioans with Disabilities 
Opportunities for Ohioans with Disabilities (OOD) is the state of Ohio agency that partners with business, education, and non-profits to facilitate individualized employment plans for Ohioans with disabilities and helps Ohio employers recruit and retain employees with disabilities.
Read More →
Minority Business Accelerator
The Cincinnati Chamber accelerates the development of sizable minority businesses and strengthens and expands the regional minority entrepreneurial community.
Read More →
Diverse by Design™
A regional initiative to attract, develop, and retain diverse, high-potential talent and move Greater Cincinnati and Northern Kentucky to full inclusion.
Read More →
Workforce Innovation Center
The Cincinnati Chamber's Workforce Innovation Center is an inclusive capitalism approach to grow businesses by mitigating barriers to employment.
Read More →
Cincinnati Compass
A virtual navigator to resources and connections for immigrants, refugees, ex-pats, international students and others. We welcome you to our region and hope you will use these resources to make Cincinnati your home.
Read More →
Making Black History
Spotlighting Today's Leaders
Read More →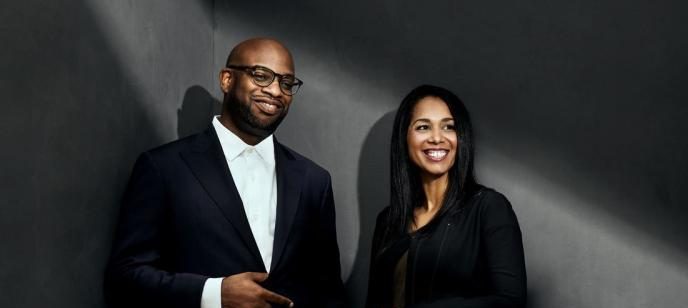 Wall Street Journal Feature
Lightship Capital Launches Fund for Underrepresented Founders in the Midwest
"Cincinnati-based Lightship Capital, a rare venture-capital firm managed by black partners, is raising a $50 million fund to invest in underrepresented founders in the Midwest. "
Read More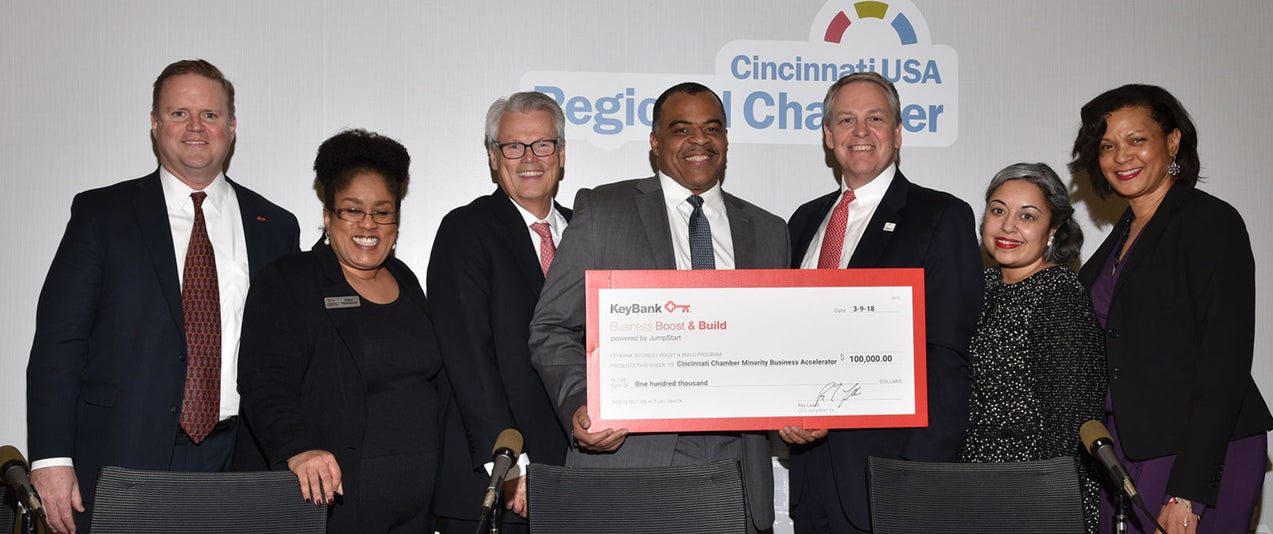 ESSENCE Feature
How Cincinnati Became An Emerging Destination For Minority Entrepreneurship
"When you think of the next hub for minority entrepreneurship, Cincinnati is probably not the first destination that comes to mind. But for those who are unfamiliar, the Cincinnati metropolitan area is the fastest-growing economic power in the Midwestern United States."
Read More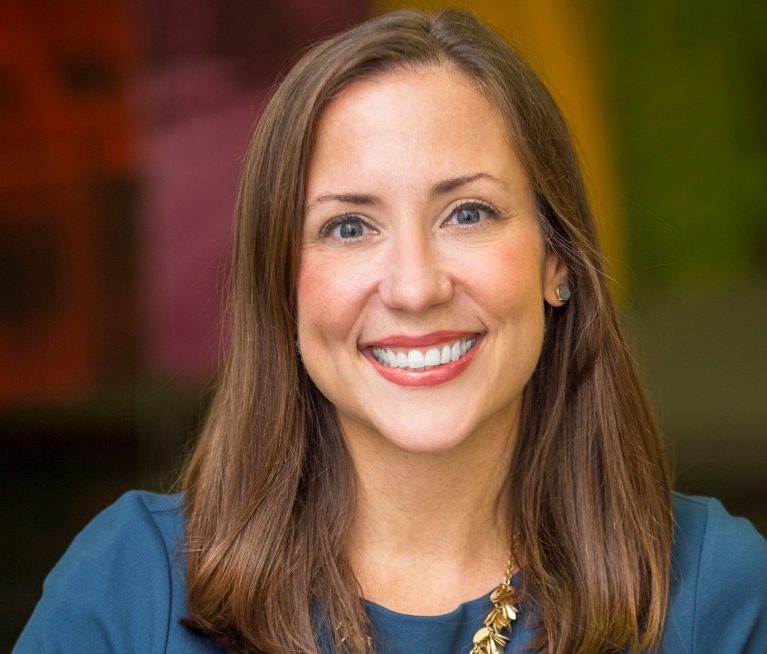 HR Daily Advisor Feature
A Calling to Educate and Influence: Audrey Treasure is Making a Difference
"The Workforce Innovation Center is a consulting practice built with a defined structure to meet employers where they are in their unique context —size, industry, geography, workforce composition—and support them in their journeys to be more inclusive," Treasure says. "We use our three core services – a unique employee survey, a policy and practice review, and an analysis of a workforce's employee trends with diversity measures—to provide our teams with the rich data about a company so that we can create a tangible action plan for how the company can adopt inclusive practices to create equitable workplaces."
Read More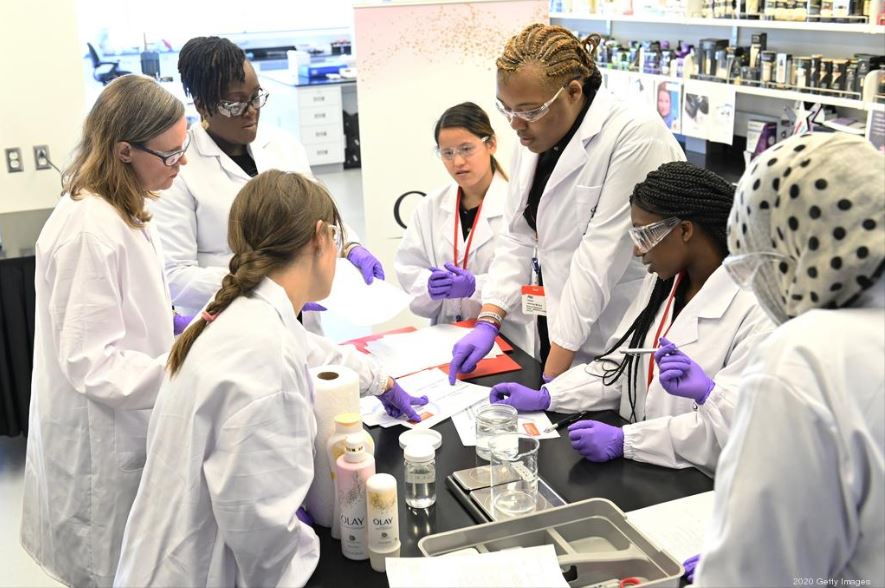 Did you know, P&G has the highest rate of women inventors in the U.S.?
"Procter & Gamble, which is among the top companies assigned U.S. patents every year, has the nation's highest average rate of women credited with inventions."
Read More
Hear it First-Hand
"Opportunities for Ohioans with Disabilities is a state of Ohio agency. Our team works tirelessly to make sure that people with disabilities are a valued resource for workforce development. Over the last 30 weeks (during the COVID-19 pandemic) our team was able to place over 2,600 Ohioans with disabilities into jobs. That number is a true testament to our staff, counselors, and employer partners that we have across the state of Ohio."
"Starting and operating any business comes with its own set of challenges. Starting and operating a minority, women-owned business adds additional challenges. Cincinnati works hard to eliminate those additional challenges by providing agencies dedicated to bringing diversity and inclusion to our region. REDI Cincinnati is a leader in this area, providing support, education and right-now solutions for ALL Cincinnati Business Leaders."
"Our firm sees great value in the corporate, non-profit, and community focus on diversity, equity, and inclusion. This creates a vibrant ecosystem to retain and attract minority, women and veteran-owned businesses to the region. This provides new and exciting opportunities to serve these organizations with risk and insurance consulting services as MBEs make up less than 2% of the industry. With the support of REDI and their focus on underrepresented businesses, along with the major businesses to support them, our region will be the best in class for the growth of wealth and jobs. When our CEO moved to Greensboro, NC, it was for these reasons it was easy to convince him that we should keep Cincinnati as our HQ."
"Cincinnati State's role in our community is to provide employers with the talent they need. We're working to make sure that our students continue building Cincinnati's economy and we appreciate REDI as a vital partner in this work. Through strategic alignment and direct connections with businesses, REDI is essential to our mission."
"Business leaders need to know our diverse economy is fueled by small, midsized, and multinational companies. No matter the industry or focus, this is a place where you can reach world-class potential. We have tangible resources like TheCincinnatiExperience.com, REDICincinnati.com, as well as the Chamber's platform, Hello Cincy."
"You have really talented individuals who are working for Fortune 100 companies that might want to dive into the startup scene. The cost of living's cheap. You have really talented people all over the place. You have an awesome startup ecosystem and a lot of approachable investors, whether that be through CincyTech USA or the Queen City Angels. You have a lot of incubator programs that are right here in the heart of Cincinnati, like Cintrifuse and The Brandery. You have a lot of the guts of what a good startup city should be."
"Greater Cincinnati's geographical proximity to 60% of the US population within a day's driving distance, its strength in the technology, health and logistics sectors, and a burgeoning start-up scene, coupled with research, innovation, and talent produced by great universities, makes this region an excellent choice for businesses to grow and expand. NKU and REDI are strategic partners in keeping this region welcoming, vibrant, and prosperous."
"Throughout my career as an economic development practitioner, my goal was to attract minority-owned companies to the Cincinnati region and the seeds were planted. Now I am leading a minority-owned company myself and personally have the opportunity to expand our business due to assistance from the State and REDI Cincinnati. I am proud to be based in the great State of Ohio as we work to help major companies deliver their products from coast to coast."
"REDI was an instrumental partner in the movement of our Headquarters to the Queensgate area. Our roots are planted in Cincinnati, so we knew we wanted to stay here. The new office allowed us to maximize our collaboration, promote profitability, and broaden our community reach in a new area of town, hoping to spur future development. With REDI's aid, we were able to hire 10 new employees and retain 80 while investing $4.3M in capital investment."