AN ECOSYSTEM FOR BACK OFFICE SUPPORT
The strong presence of banking, insurance and healthcare industry leaders in the Cincinnati region creates an ideal location for businesses offering administrative, accounting, and IT support services. The region's extensive talent pipeline combined with a low cost of living, high quality of life, and strong economy provides a recipe for success for a growing list of companies providing back-office support services.
America's Leading Location For Back Office Operations
25-50%
Lower Class A Asking Rates (Than Atlanta, Denver, Chicago, and Seattle)
30%
Savings in Cost of Living (Compared to U.S. Coasts)
CINCINNATI TALENT SNAPSHOT
Information Technology Professionals
Print and Digital Media Professionals
Sales Professionals and Marketers
Source: Lightcast
Optimizing Growth in Back Office Support Services
The Cincinnati region features a strong corporate, non-profit, and community focus on diversity, equity and inclusion, creating a vibrant ecosystem for retaining and attracting minority, women, and veteran-owned businesses to the region.
The region's affordable cost of living is a big draw for coastal young professionals and families.
Investment is flowing throughout the region with developments like The Neighborhoods at Summit Park, a former general aviation airport turned 100-acre mixed-used development with Class A office space, commercial space, and single and multi-family residential units.
Hear from the companies in our region.
"Our significant presence in the Cincinnati market and the state of Ohio is integral to our long-term growth plans and goals to deepen our global leadership in financial technology innovation. We look forward to our continued partnership with the Cincinnati region and the state as we focus on our mission to advance the way the world pays, banks, and invests. We would particularly like to acknowledge JobsOhio and REDI Cincinnati for their leadership and assistance with this agreement."
"The Cincinnati region is in an "ideal economic situation" thanks to competitive state income tax rates, which hover around five percent, compared to nine percent in places like Connecticut. And as momentum builds around projects like the Amazon hub at CVG, steadily low commercial rents will help us compete with expensive markets like Charlotte, Nashville, and even NYC."
"REDI does a great job connecting with the community and helping everyone understand the importance of economic development and how their success impacts the region."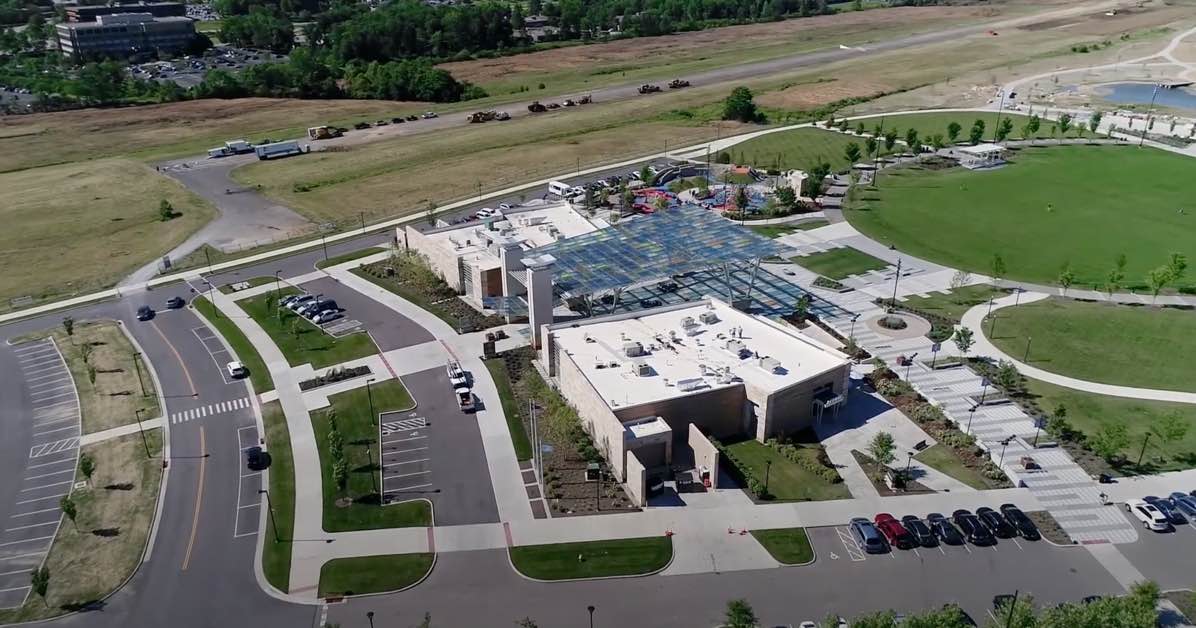 Sites that Support Growth
Neighborhoods at Summit Park
Formerly a general aviation airport, The Neighborhoods at Summit Park is a 100-plus-acre, mixed-use development including large Class A office buildings and ground floor commercial space ideal for retail and dining. The development also offers single and multi-family residential components, hotel space, and several entertainment options – truly making it a destination that will appeal to both your workforce and guests.
Visit Downtown Cincinnati and Northern Kentucky, Virtually:
Downtown Central Business District
The Banks – Downtown
Covington, NKY
Newport, NKY
Fuel your business with innovators and makers