Why Companies are Choosing the Cincinnati Region for Their Green Future
With our ideal location in the Midwest, surrounded by tree canopies, rolling hills, and parks, you will find that our communities, local governments, and businesses take sustainability seriously. It is threaded into our city planning, logistics and distribution hubs, and business partnerships across our three-state, 16 county Cincinnati region.
By the Numbers

#1
Region in Sustainability by Site Selection Magazine
#1
Greenest Zoo in the United States
100th
City in the Nation to Commit to 100% Clean Renewable Energy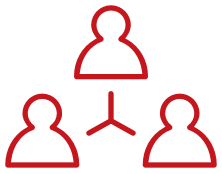 #1
Fifth Third Bank (HQ in the Cincinnati region) became the first regional U.S.-based commercial bank to achieve carbon neutrality for its operations in 2020
Our Commitment to Sustainable Energy
The City of Cincinnati is the 100th city in the nation to commit to 100% clean renewable energy. The Green Cincinnati Plan has helped establish Cincinnati as a national leader in sustainability and an attractive destination for businesses and individuals. Updated in 2018, the Green Cincinnati Plan presents a comprehensive set of recommendations to advance the sustainability, equity, and resilience of our city. In addition to The Green Cincinnati Plan, the Cincinnati 2030 District is a membership organization facilitated by Green Umbrella, the region's leading sustainability alliance. The District's mission is to create a network of healthy, high-performing buildings in the city of Cincinnati. Participating members make a collective commitment to reduce their buildings' energy use, water consumption, and transportation emissions by 50% by the year 2030.
Our Access to Water
The Cincinnati region was ranked high by the University of Florida's Environmental Hydrology Laboratory Report for access to water. This report accounts for both the region's water availability and variability. Click here for the full abstract.
Our Location: Limited Risk of Natural Disasters
Because of its geographic position, the Cincinnati region is located outside major U.S. earthquake, hurricane, volcano, and tsunami zones. The occurrence of winter storms, tornadoes and flooding is rare, which means severe weather does not regularly impact business operations.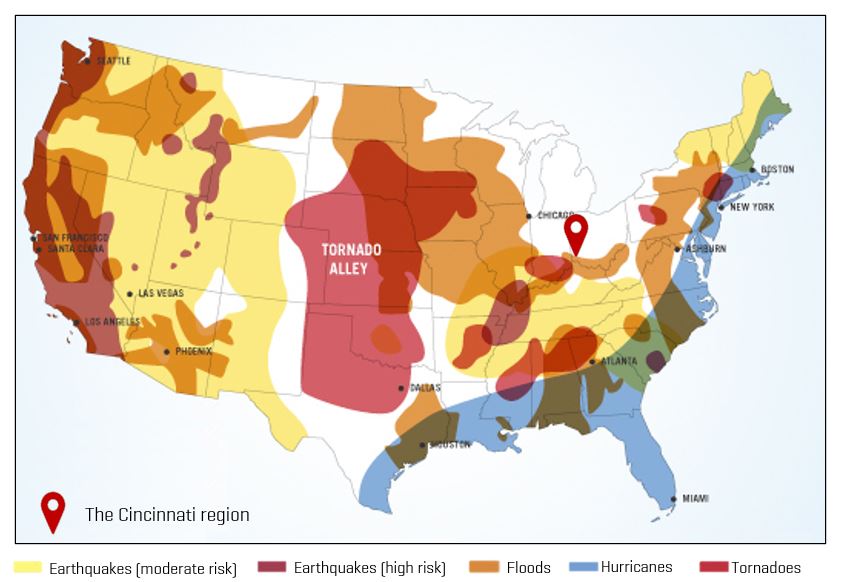 Did you know? Transplants from the west and east coast are calling Cincinnati a "climate change haven".
"Having the ability to sustainably grow our produce in close proximity to our consumer locations dramatically decreases the distance our produce must travel, which increases shelf life and, more important, preserves nutrition and taste."
"Since the beginning, we have been looking at different locations in the Midwest. The assistance offered from the State of Ohio combined with the appealing proposal from the City of Hamilton motivated our decision. JobsOhio, REDI Cincinnati, and the City of Hamilton have been key supporting players during this process. We are very excited about this new project and we look forward to the next steps".
"REDI impressed me on multiple levels. We're loving it. Needless to say we are extremely satisfied with the results."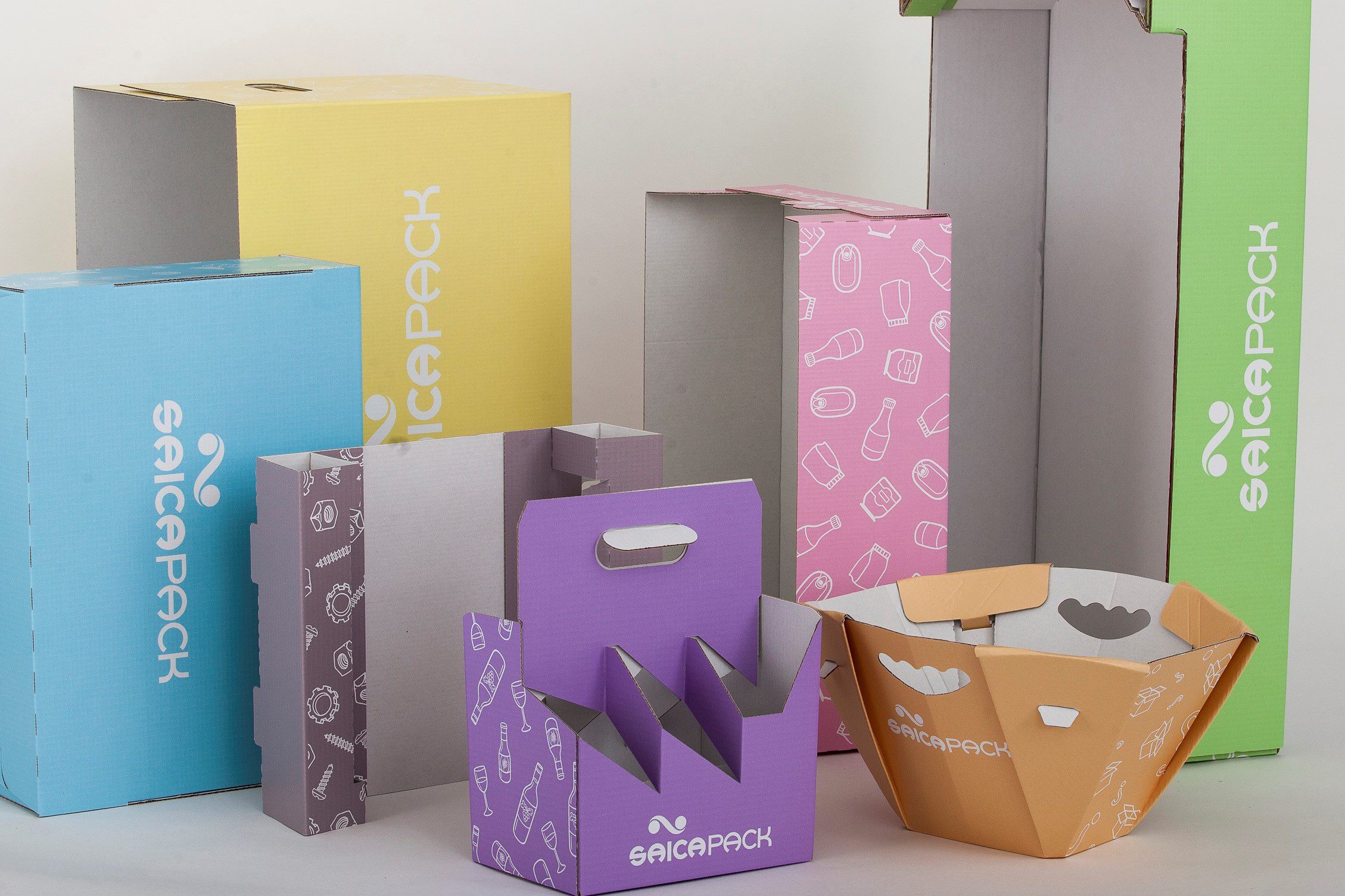 SUCESS STORY: SAICA GROUP
Saica Group is one of the largest European companies that develops and produces recycled paper for corrugated packaging. The company is headquartered in Spain and employs more than 10,000 across Europe. Saica Group is a leader in high-quality, environmentally conscious packaging materials.
Saica Group engaged with REDI Cincinnati and JobsOhio to evaluate potential sites that could fill its manufacturing needs. City-owned Hamilton Enterprise Park soon stood out as a prime location for the manufacturer because of its shovel-ready condition and its accessibility to the rest of the Midwest. REDI Cincinnati worked with Saica Group to develop a competitive incentive package that made the City of Hamilton the obvious choice for its first U.S. investment. The company is building a 350,000-square-foot facility that will be home to 64 new employees once finished. Saica Group is investing $205 million at the location.
Learn More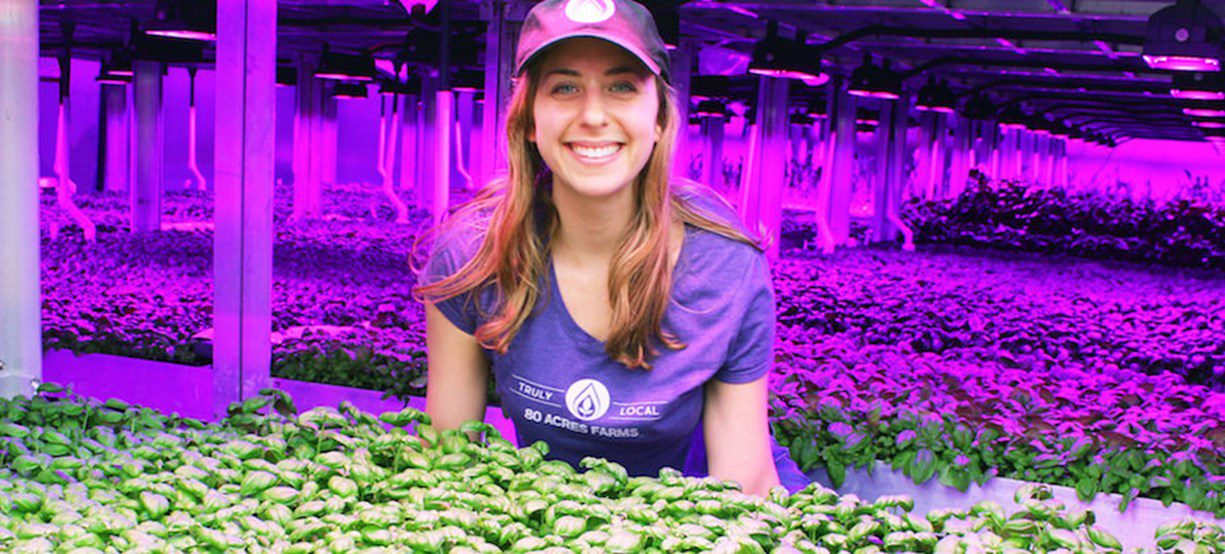 SUCESS STORY: 80 ACRES FARMS
Urban agriculture company 80 Acres Farms is on a mission to convert city spaces into ultra-efficient, high-tech growing facilities. They are the first fully automated indoor farm in the United States. The ultimate goal: fresh produce for everyone. And with a growing interest from consumers to source produce from sustainable solutions, 80 Acres needed to greatly expand its capacity.
REDI Cincinnati initially helped the startup forge connections to secure a quarter-acre facility in the City of Cincinnati. There, the team installed a vertical, hydroponic farm where they grow everything from micro-greens to eggplants available at retailers such as Dorothy Lane Markets, Rouses, Whole Foods, and Jungle Jim's International Market, as well as broadline foodservice distributors like USFoods.
Learn More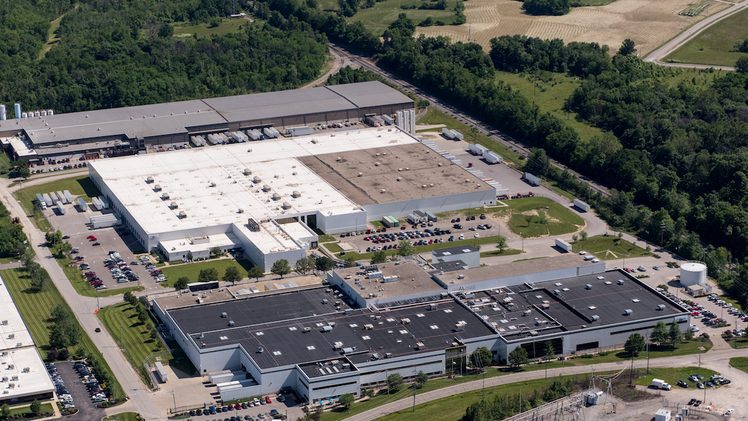 SUCCESS STORY: L'OREAL, P&G, AND PURECYCLE TECHNOLOGIES
Chicago-based PureCycle was launched in 2015 based on research and development by P&G, the Cincinnati-based maker of consumer goods such as Pantene shampoo (NYSE: PG).
The Procter & Gamble technology, which can remove virtually all contaminants and colors from used plastic, has the capacity to revolutionize the plastics recycling industry by enabling companies around the world to tap into sources of recycled plastics that deliver nearly identical performance and properties as virgin materials in a broad range of applications, according to P&G.
PureCycle Technologies is currently building a new plant near Cincinnati, which will produce more than 105 million pounds of polypropylene per year as of 2021.
As the world's largest marketer of cosmetics and beauty products,  L'Oréal will have full subscription of the plant's capacity with the French beauty giant being one of the first purchasers of volume of PureCycle's first European plant.
"L'Oréal ambition is that by 2025, 50% of the plastics used in our packaging will either be bio-sourced or of recycled origin, which encompasses all plastic types, polypropylene being a major milestone. We are convinced that it is our responsibility to support the rising of cutting-edge recycling technologies." –Philippe Thuvien, Vice-President Packaging and Development of the L'Oréal Group.
"With our first plant in Ohio already being sold out more than two years before the plant will be producing commercial-scale volumes, this showcases the intense demand resulting in an accelerated build out of our next plant in Europe," said Mike Otworth, CEO of PureCycle Technologies.
See how L'Oréal USA attains major milestones in sustainability at their Florence, KY facility.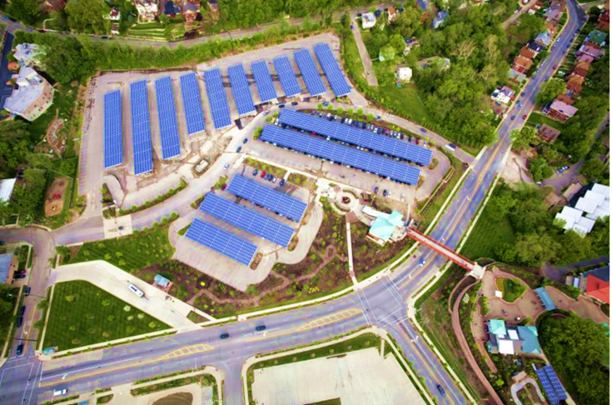 SUCCESS STORY: CINCINNATI ZOO & MELINK CORP.
The Cincinnati Zoo & Botanical Garden was named the greenest zoo in the U.S. in 2010. Since then, the zoo has pioneered additional green initiatives, projects and programs that make it a leader not only in the animal conservation field but also in the sustainability community.
Melink Corp. and the Cincinnati Zoo collaborated to create the largest publicly accessible solar array in the country and is a perfect example of how economic development can help increase sustainable energy consumption and reduce costs.
Since everything in Cincinnati eventually circles back to our most famous resident, Fiona the baby hippo, the Cincinnati Zoo's hippo cove attained leadership in energy and environmental design (LEED) Platinum status, the highest award given by the U.S. Green building council.
The zoo's painted dogs exhibit has gone one step further, being recognized globally as meeting the standards of the Living Building Challenge. To qualify, the building must create more energy than it uses and collect and treat all of its water on-site. The zoo's business plan calls for the entire property, from aardvark to zebra, to be "zero waste" by 2025.