Expand and grow in the Cincinnati Region
REDI Cincinnati connects you with the resources, sites, and partnerships to thrive here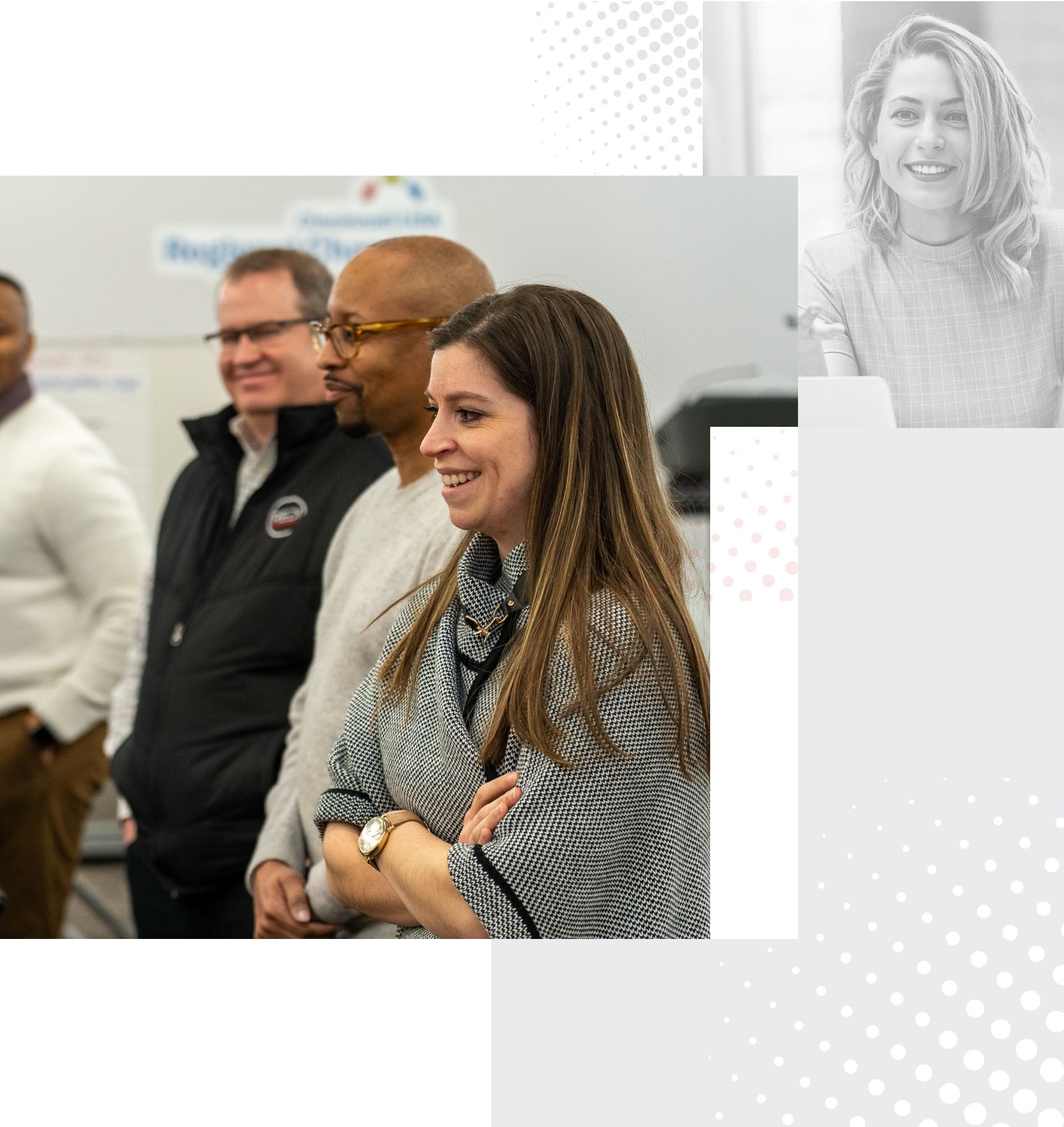 How REDI Cincinnati can help YOU
We understand how challenging it can be to identify the right place to grow your business. REDI Cincinnati connects businesses with the data, partners, and resources needed to make the best decision for your company. In this region, you're only one cup of coffee away from decision makers. We'll make the connections that can help your business prosper.
Find available sites
Explore financing
Connect with business leaders
Get tax incentives
Receive customized data and research
Home to the headquarters of
20+ billion dollar companies
"Business leaders need to know our diverse economy is fueled by small, midsized, and multinational companies. No matter the industry or focus, this is a place where you can reach world-class potential. We have tangible resources like TheCincinnatiExperience.com, REDICincinnati.com, as well as the Chamber's platform, Hello Cincy."
"We have a tremendous opportunity to gain from and give to this region. We believe workers in the Cincinnati region will benefit from using our technology, some of the best in the world and in line with principles of the Industry 4.0."
"The Cincinnati region is in an "ideal economic situation" thanks to competitive state income tax rates, which hover around five percent, compared to nine percent in places like Connecticut. And as momentum builds around projects like the Amazon hub at CVG, steadily low commercial rents will help us compete with expensive markets like Charlotte, Nashville, and even NYC."
"The City of Harrison's relationship with REDI has proven incredibly valuable. Their staff has provided timely and authoritative assistance for company projects small and large in our community. REDI's link to JobsOhio has created a local-regional-state team that provides answers and gets results. The professionalism demonstrated by REDI has given Harrison an opportunity to tell its unique story within our greater region. We appreciate their leadership."
"REDI impressed me on multiple levels. We're loving it. Needless to say we are extremely satisfied with the results."
"By default, our team has been virtually placed over the last couple of years, but as we grew the business, it got to the point where having a home base made sense. With Cincinnati, it's similar to the Amazon approach — where you can reach millions of people in one day. If you take Cincinnati as a hub from a biotech standpoint, you're one tank of gas away from Chicago, Detroit, Pittsburgh, Lexington, Ohio State, Cleveland Clinic — places that collectively represent billions of dollars in federal funding."
Why Cincinnati
01
A diverse business ecosystem
In our 15-county, three-state region you'll find everything from Fortune 1,000 companies to a booming start-up community.
View Cincy Businesses
02
A premier logistical hub
The region is within one days' drive of half the country. And with Amazon's $1.5 billion Prime Air located at our airport, this is the fastest growing air cargo hub in North America.
Cincinnati Infrastructure
03
Global Connectivity
One of the highest rates of export activity and 450+ foreign companies.
See our global network
04
Lowest cost index in the nation
Low operating costs, low cost of living, and high quality of life create both an outstanding business climate and an ideal place to live.
COMPARE OPERATING COSTS
OUR IMPACT On the Cincinnati region
40,000+
jobs created in the Greater Cincinnati region
$6.2 B
in capital created
15
counties in our region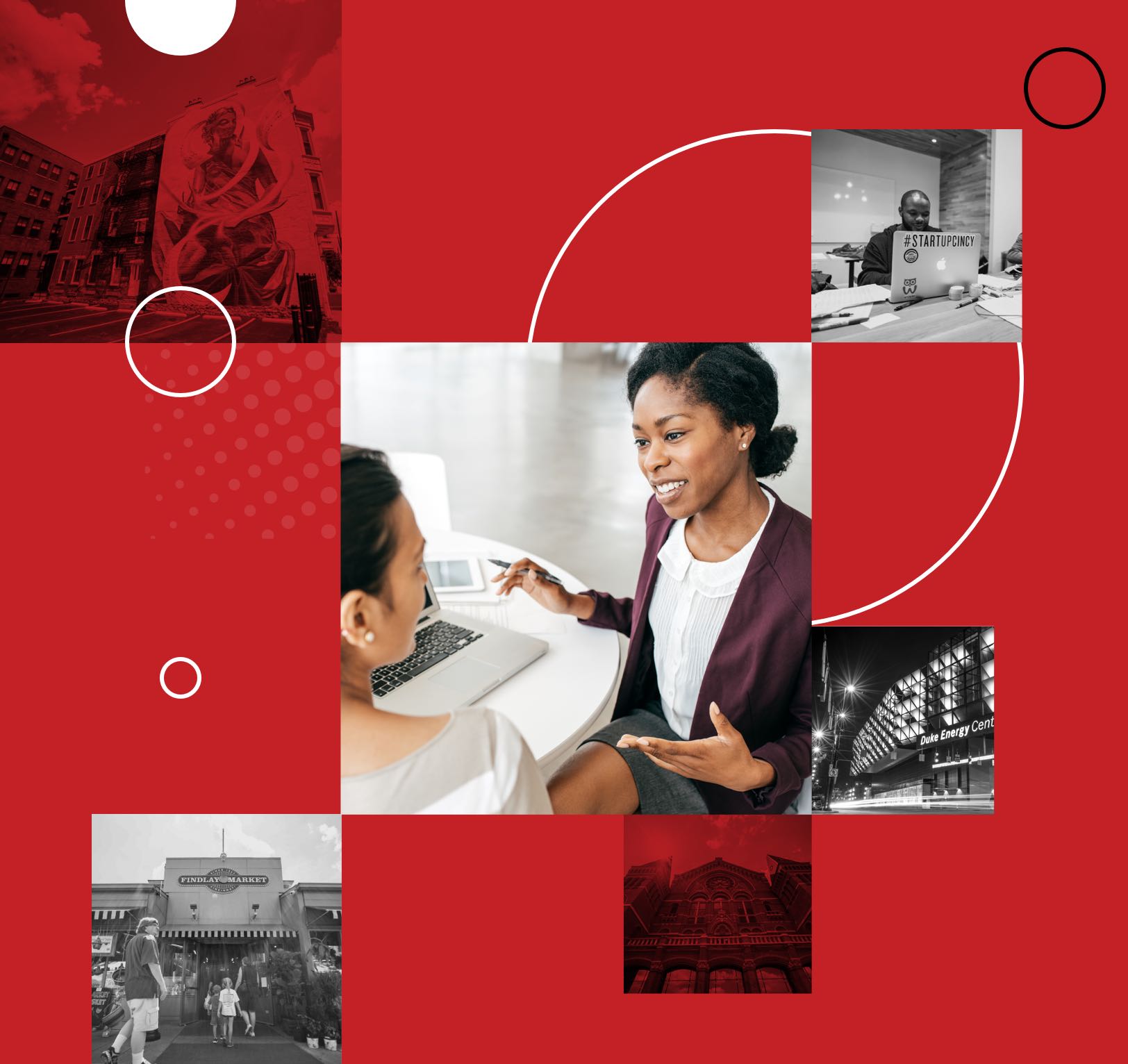 Free Guide
Top 6 characteristics of cities where businesses thrive
Get the Guide

About REDI Cincinnati
Since its formation in 2014, REDI Cincinnati's team of inventive and passionate experts has supported the creation of more than 40,000 jobs and $6.2 billion in capital investment throughout the region. REDI Cincinnati is the first point-of-contact for companies locating or growing in the 16-county region. The organization is supported by top business leaders and community partners, and it is staffed by a team of economic development experts who are passionate about the Cincinnati region.
More About Us
Fuel your business with innovators and makers