A region of possibilities for new college graduates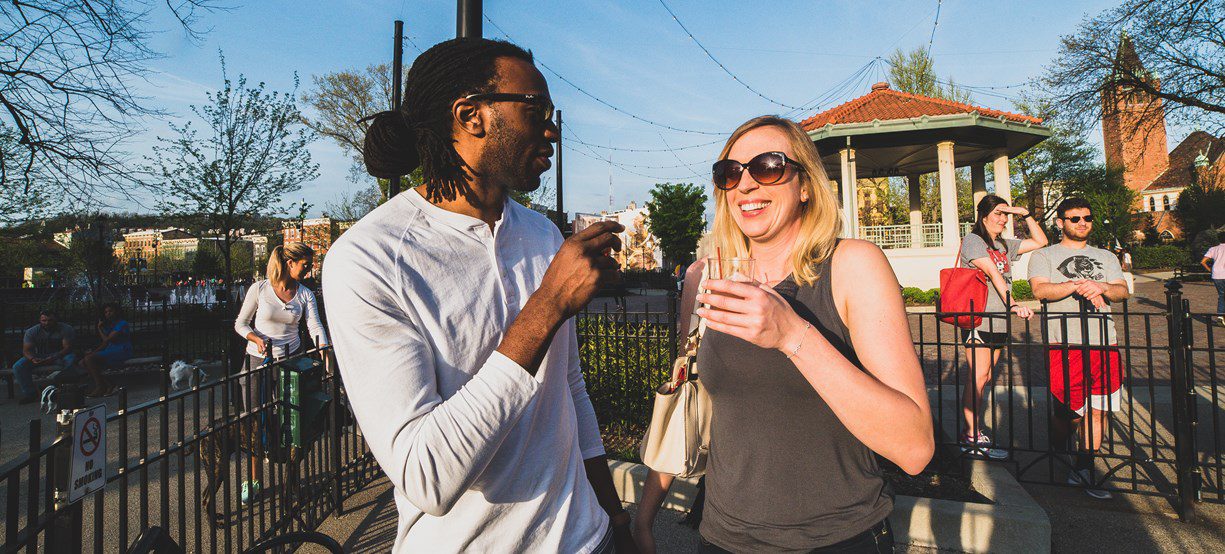 If you haven't heard the news, the Cincinnati region is the top city for new college grads – again. For the second consecutive year SmartAsset.com put the region in the number one spot on its list.
Unlimited potential for your new career
SmartAsset cites Greater Cincinnati's affordability, low unemployment rate and increasing earnings as favorable conditions for new college graduates. But we know there's more to our region than that.
Professional growth: Building relationships can be difficult, especially when moving to a big city, but our region's leaders believe in mentoring young professionals. Here, the next opportunity is only a cup of coffee away. The region offers a number of young professional programs that build strong networks – such as HYPE, sponsored by the Cincinnati USA Regional Chamber, and CincyYP, a conglomeration of YP groups from some of the region's largest companies.
Access more: It's easy to get around the region, where the average commute time is only 24 minutes. And there's so much more within reach – Pittsburgh, Cleveland, Detroit, Chicago, Columbus, Indianapolis, Louisville and Nashville are all less than a five-hour drive.
Greater Cincinnati's high concentration of companies in tech and biohealth – two of the fastest-growing industries globally – means that new products are constantly being created. Opportunities abound in collaborations like the Cincinnati Zoo/Cincinnati Children's Hospital Medical Center partnership that saved Fiona the hippo.
Opportunities abound in collaborations like the Cincinnati Zoo/Cincinnati Children's Hospital Medical Center partnership that saved Fiona the hippo.
With the advent of autonomous cars and unmanned drones, regional companies like Tata Consultancy Services are pioneering transportation advancements – ideal for anyone interested in leading cutting-edge technology. A growing number of large, mid-cap and small companies located in the Cincinnati region means new college grads can easily move into the right jobs.
Make your mark: Young professionals interested in forging their own path need to look no further. Reinvention reigns in Greater Cincinnati –  just ask MadTree Brewing, Lisnr and KnowledgeHound, all companies started by former P&G employees. Or talk to Everything But The House, Astronomer and Enable Injections – more companies founded by Greater Cincinnati-based entrepreneurs. Dozens of incubators and accelerators offer funding and mentorship opportunities.
Philanthropy and civic engagement are hallmarks of the YP generation. This group can easily make a difference here:
Break perceptions: YPs who want to change their communities will feel at home here. Many of the region's largest employers – including P&G, Macy's, and Kroger – are leading the charge to advance diversity and inclusion in the workplace. For example, anti-discrimination language regarding sexual orientation was added to P&G's equal employment opportunity clause 25 years ago. And for three years in a row, Greater Cincinnati earned a perfect score on the Human Rights Campaign Foundation's Municipal Equality Index.
For new college graduates thinking about their next move – Greater Cincinnati is home to possibilities.
Are we missing something? Share your thoughts with us on Facebook or Twitter, or contact me at lmesones@redicincinnati.com.