Life Sciences Is Big Business in Cincinnati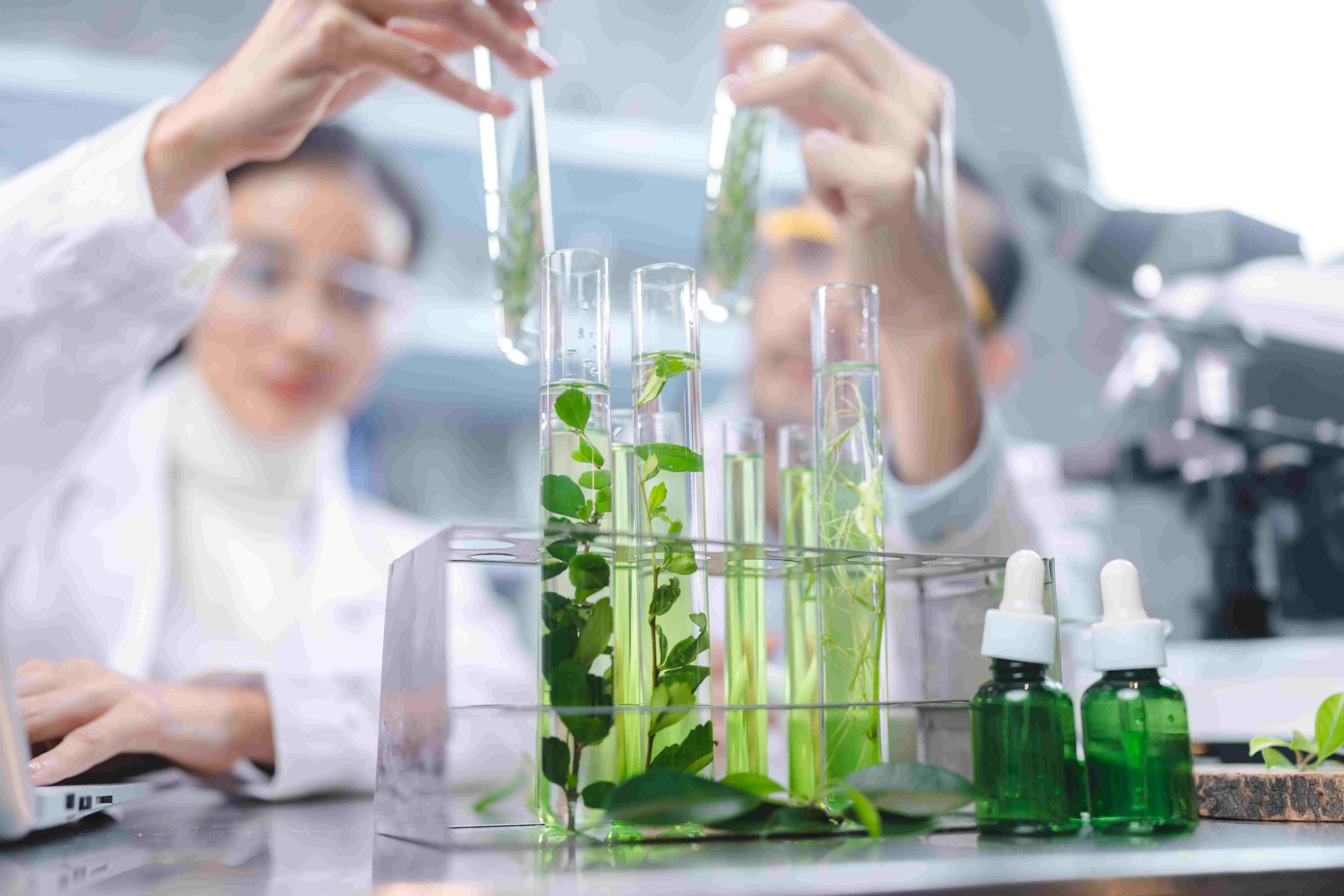 Cincinnati Medical Device and Regenerative Medicine Professionals Develop the Future of Health Care Today
The Covid-19 pandemic had a profound effect on the economic landscape of Cincinnati, a phenomenon thoroughly examined in REDI Cincinnati's Economic Vibrancy Comparison Report. This report not only elucidates the many consequences of the pandemic but also highlights the region's better-than-average recovery in the aftermath. Key aspects of this recovery are underscored in an ongoing series of blogs by REDI Cincinnati, focusing on six strategic benchmarks for the region – growth, housing, innovation, inclusivity, talent, and the next to be published prosperity.
In conjunction with this comprehensive report, the research team at REDI Cincinnati has also crafted industry sector reports that shed light on crucial areas for economic development in the region, both now and in the foreseeable future. These reports span a range of sectors, including sustainable packaging and semiconductors.
The following report focuses on the Life Sciences sector, with a special emphasis on medical devices and regenerative medicine. This is a swiftly progressing technology sector where Cincinnati holds a pivotal role and shows immense potential for the future.
Medical Devices Bring Tech to Treatment
It's true that a "medical device" can refer to something as simple as a tongue depressor, but the development and introduction of technologies intended to improve health outcomes is one of the more exciting components of today's Life Sciences climate. These devices can range from scanning technology to surgical tools, even including specific pieces of technology designed to provide data regarding a patient's medical condition and ongoing treatment.
Recent years have seen an explosion in technological advances in the medical devices field, including continuous glucose monitors and insulin pumps that communicate in a closed-loop system; complex programmable pacemakers; and robotic machines to help with minimally invasive surgeries and other procedures. And as new technologies are developed, we will see this powerhouse industry advance as physicians and medical professionals utilize cutting-edge devices to improve patients' quality of life and medical outcomes.
Medical Device Industry at a glance
The medical device industry is centered around creating devices that streamline the processes of disease prevention, diagnosis and treatment. Although there are readily identifiable examples of progress in this domain—such as neuro-stimulators, stent technologies, biomarkers, robotic assistance and implantable electronic devices, all of which have been groundbreaking in recent times—the range of functions these devices perform in medical care is incredibly extensive. They assist in a multitude of ways, from detecting and measuring to restoring, correcting, and modifying the body's structure or functions, all with the ultimate goal of promoting health and well-being.
The medical device sector relies on advancement in other areas where the U.S. holds a competitive advantage, including microelectronics, telecommunications, instrumentation, biotechnology and software development. And it's in collaboration between these industries that we see the emergence of exciting innovation as the sector seeks efficient and effective ways to diagnose and treat medical conditions. Coupling this collaborative innovation with increases in patient life expectancy and the age of our global population, the medical device sector should continue growing at a positive rate in the future.
Regenerative Medicine Returns Patients to Health
Regenerative medicine is another area in Life Sciences impacting the healthcare economy. But what, exactly, is regenerative medicine?
More than just a treatment protocol, regenerative medicine pursues science and tools to restore normal function of the human body. In this multidisciplinary field, a variety of methods—from cell transplant to gene therapy to the stimulation of a body's own repair mechanisms and more—are used to repair, augment, replace or regenerate damaged or diseased components of the human body for successful patient outcomes.
Cincinnati's Role in Health Technologies
Medical devices and regenerative medicine are set to play a large role in the future growth of the economy, as advances in Life Sciences increase average lifespans. As the global population seeks improved quality of life through medical intervention, we should absolutely expect these industries to see improving growth in the coming years.
Our region has a large role to play in the growth of the Life Sciences industry—specifically regarding medical devices and regenerative medicine.
In late 2021 medical devices made up almost half of the Life Sciences gross regional product (GRP), for a total of $1.93B. This growth translated to jobs, too, with a 5 percent growth rate locally for 10,939 positions across 481 companies, including Ethicon, Thermo Fisher Scientific, Medpace, AtriCure, Mammotone, Apprecia and Enable Injections—local companies that met 51 percent of regional medical device demand. (The average wages in both this sector and regenerative medicine sustain the region's cost of living, too.) A 10 percent growth rate is expected over the next five years.
Regenerative medicine jobs, too, have seen growth in recent years, increasing 5 percent in the five years preceding 2021 for a total of nearly 9,000 jobs, with an expected 11 percent increase by 2026.  The field makes up 41 percent of regional Life Sciences GRP and 1.1 percent of the total regional GRP at $1.6B. Half of regional demand is met by 422 local companies, including Abbvie, Cincinnati Children's, UC Health, Expression Therapeutics, Smithfield Bioscience and more.
From youth to seniors, medical advancements play a critical role in so many lives. It feels great to know that our region is and will be a major player in the future of Life Sciences.