Semiconductors Shape Our World & Our Region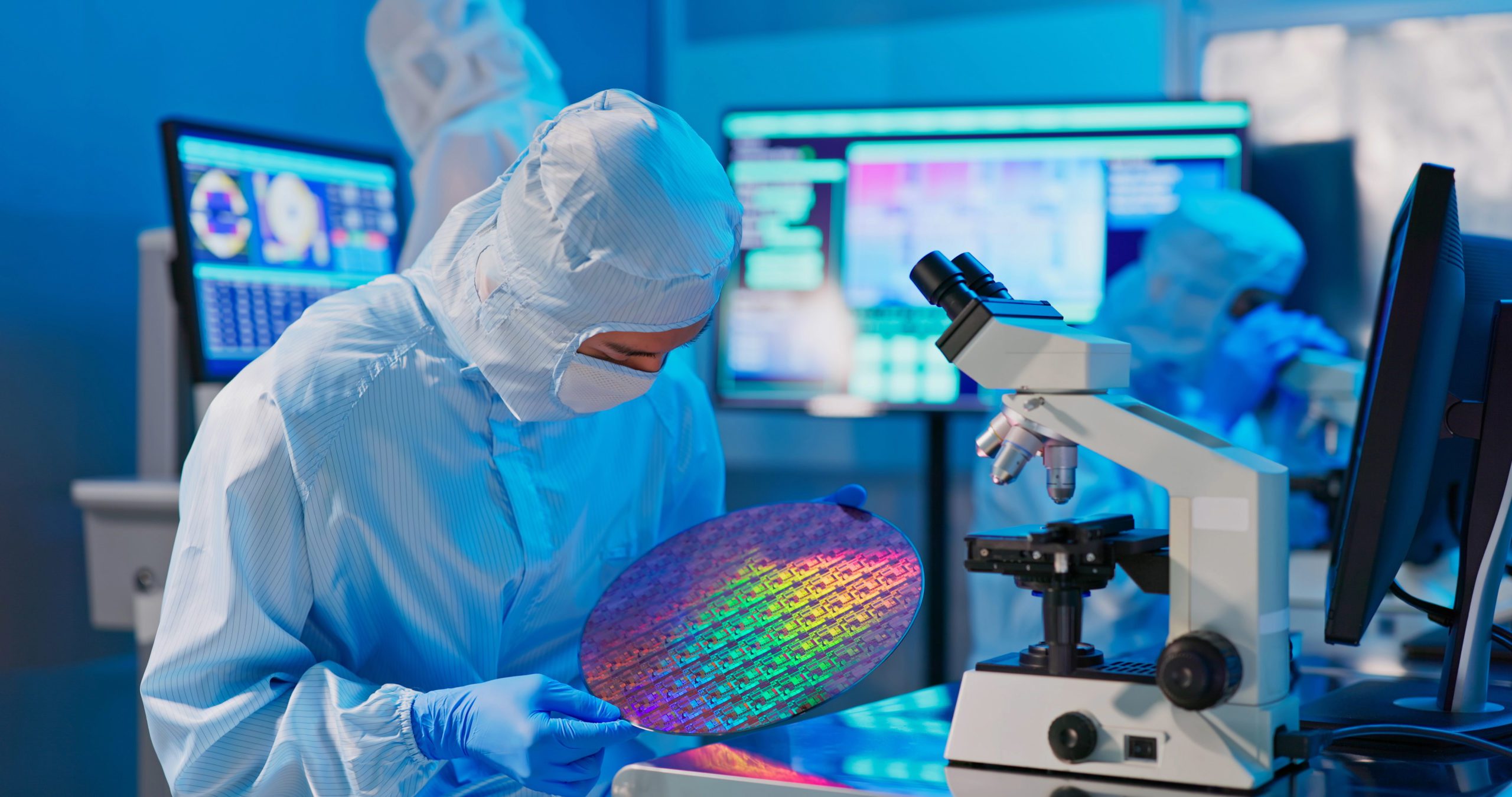 Microchips Make Today's Tech Work, And Cincinnati Is Working To Make More Of Them.
The Covid-19 pandemic had undeniable impacts on Cincinnati's economic realities, and REDI Cincinnati's Economic Vibrancy Comparison Report detailed many of these impacts, as well as documented the better-than-average comeback our region experienced post-pandemic. These details are highlighted in REDI Cincinnati's ongoing blog series highlighting the report's six strategic areas for data reporting—growth, housing, innovation, inclusivity, talent and prosperity.
In tandem with this overarching report, the REDI Cincinnati research team produced industry sector reports focusing on critical areas of economic development for our region now and in the coming years. The first of those reports delved into sustainable packaging.
The second of these reports looks at semiconductors—what they are, the product's impact on our daily lives, the current economics surrounding semiconductors and the Cincinnati region's role in the future of this technology sector.
What is a Semiconductor?
A semiconductor is more commonly called a chip—a term we're all no doubt familiar with. Semiconductor materials, though, refers to a substance that can either conduct or insulate electricity. One of these substances, silicon, is used in the manufacture of integrated circuits—i.e., microchips. Microchips are then housed in a resin package to create a semiconductor product.
Microchips are everywhere these days, from the phone in your pocket to the car in your driveway …they are even used in tracking devices stored neatly in the collar of the dog on your couch!! With the proliferation of smart devices and onboard computers, it could have seemed inevitable a few years ago that demand would outpace supply for these tiny wafers, which are produced via a highly complex procedure that transforms raw polysilicon (derived from sand) into ever smaller and increasingly powerful brains inside computers.
And, as many of us know, demand did recently outpace supply, resulting in a 2021 microchip shortage that fueled product shortages and price increases. This dearth also led to passage of the CHIPS & Science Act, which aims to increase semiconductor production stateside, increasing microchip inventory while lowering prices, and empowering the U.S. to become a real competitor against the global semiconductor chip manufacturers currently controlling most of the production.
Job Creation in the Semiconductor Subsector
The increased demand for semiconductors and the push for U.S. production present a significant opportunity for our economy, potentially leading to the creation of numerous jobs. These job opportunities primarily fall within two steps of the semiconductor production process:
Electronic Design Automation (EDA): This step involves designing the chips, which is an essential initial phase in creating and producing microchips. Careers in this stage encompass software developers, computer support specialists and computer systems analysts. These professions require specialized education and expertise.
Assembly, Testing and Packaging (ATP): This stage encompasses the production, testing and packaging of semiconductor products. Jobs in this phase, particularly at the entry level, generally require less specialized training compared to EDA roles. As semiconductor manufacturing increases in the U.S., there has been a substantial rise in the number of jobs available within this area.
It is important to note that the third step of the semiconductor production process involves the complete manufacturing process, which typically takes place at a foundry like Intel. Currently, the focus in the Cincinnati region is primarily on the two steps explained above.
Cincinnati & Semiconductors
As you can probably guess, California's Silicon Valley houses the majority of U.S. semiconductor manufacturing, with 607 semiconductor establishments, more than 46,000 jobs and a $26.1 billion wage impact. All told, semiconductors are the state's top export, drawing $12.6 annually for California. (All this is from data gathered in 2019.)
But times are changing, and the push to increase semiconductor production across the U.S. has already led to 46 new semiconductor ecosystem projects, including new builds and expansions, for a total of $180 billion in company investments nationally. Passage of the CHIPS Act last year has resulted in 200,000 new jobs, 36,000 of which are directly related to the semiconductor ecosystem.
The Cincinnati region is poised to capitalize on existing in-region growth in the all-important semiconductor subsector. The ATP industry has primarily seen the most growth in the last five years, with a 26%increase in jobs (electromechanical assemblers, production assemblers, fabricator roles, operations managers), a 31% increase in payrolled businesses and an 87%increase in GDP. The regional growth and total employed numbers are higher than the national average, though this growth (which currently meets about 4%of ATP sector demand) hasn't been enough to compete with neighboring areas such as Columbus.
With Cincinnati's proven manufacturing power, though, and a projected 24%increase in jobs over the next five years, our region is poised to be a breakout star in the coming semiconductor revolution. As things stand, Harrison's ASA Controls, Inc. employs the most ATP employees in our region.
The EDA industry, on the other hand, has seen a decrease in specialized jobs since 2017, with a slight increase last year. This is below the national average, though with 4%industry growth projected over the next five years and 76%of EDA sector demand being met in-region, Cincinnati almost certainly has a role to play in this industry growth. Milford's Tata Consultancy Services currently has the most EDA employees in our region.
Finally, as education is key to empowering computer/electronics manufacturing and production employees of tomorrow, it's worth noting the University of Cincinnati's role in semiconductor industry growth. The university's College of Engineering and Applied Science has a longstanding affiliation with Intel, which has seeded the careers of many school alumni. And UC plans to partner with colleges and universities in Ohio, Michigan and Indiana to form the Midwest Regional Network to address national needs in semiconductors and microelectronics, ensuring Cincinnati's role in what's ahead for this vital industry.
As the nation gears up to meet unprecedented demand for semiconductor products, Cincinnati has the talent and the dedicated workforce to build tomorrow's tech today.