In a Connected World, Cybersecurity Is Critical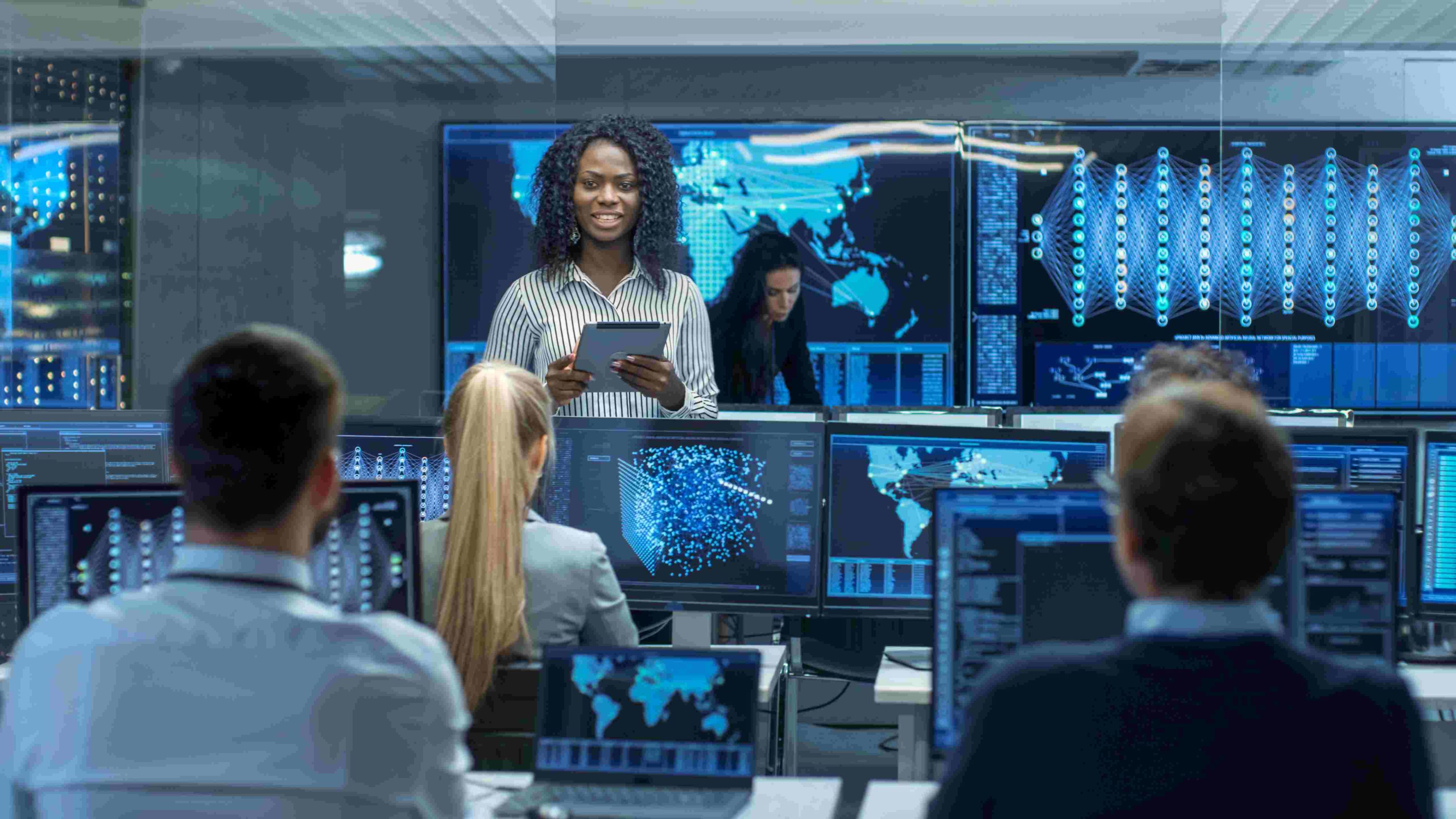 Cincinnati's cybersecurity sector is ready and able to defend our data.
The Covid-19 pandemic had a profound effect on the economic landscape of Cincinnati, a phenomenon thoroughly examined in REDI Cincinnati's Economic Vibrancy Comparison Report. This report not only elucidates the many consequences of the pandemic but also highlights the region's better-than-average recovery in the aftermath. Key aspects of this recovery are underscored in an ongoing series of blogs by REDI Cincinnati, focusing on six strategic benchmarks for the region – growth, housing, innovation, inclusivity, talent, and the next to be published prosperity.
In conjunction with this comprehensive report, the research team at REDI Cincinnati has also crafted industry sector reports that shed light on crucial areas for economic development in the region, both now and in the foreseeable future. These reports span a range of sectors, including sustainable packaging and semiconductors.
The following report focuses on the cybersecurity sector, arguably one of the most important industries for both our region and the digital world at large.
An Ever-Online World
There's no denying the digital revolution has brought technological advances into our daily lives at what can often feel like a dizzying pace. From digital connections to Internet of Things interfaces to online banking to critical controls for public service systems—everything, it seems, is online, connected to the internet, and potentially subject to malicious interference by hackers.
For businesses, today's cyber realities carry weighty responsibilities … and potential consequences. Payroll information, employee files, sensitive communications—the ethical and legal ramifications for data leakage are enough to keep any Digital Officer up at night. And beyond day-to-day security issues lies a whole world of concerning "what ifs" should uninvited intruders gain access to production processes.
So, with everything and everyone online all the time, how do we protect all the sensitive binary code constantly moving across the globe? The answer: cybersecurity.
Cybersecurity Protects Critical Data
Cybersecurity should be top of mind for all of us as we choose complex passwords, avoid suspicious links and other basic (but crucial) security behaviors to safeguard our personal data.
For organizations, though, cybersecurity is critical to 21st-century operations, as evidenced by Center of Innovative Food Technology's (CIFT) recent move to make cybersecurity central to its Annual Summits. The organization is proactively considering the potential for digital interference in the agri-food industry—and what this could mean for food system supply chains and the billions of people they serve.
Industries need to implement specialized cybersecurity measures to protect against cybercriminals, too, incorporating measures such as the following (supplied by CIFT): multi-factor authentication, segmented networks, critical data backups, extensive logging with alerts, and aggressive patching programs.
As organizations begin to harness the power of AI and machine learning, emerging digital intelligence tools will surely play roles in securing data. That's more than just avoiding using "password" for online accounts, which is why cybersecurity has become one of the hottest (and most important) industry sectors in our modern world.
Cincinnati's Role in Cybersecurity, Today and Tomorrow
Our region is rising to the challenge of data safety, deploying a robust workforce of cybersecurity professionals trained in cutting-edge technology skills.
The Cincinnati region's centers of learning are leading the charge in cybersecurity workforce readiness, with cybersecurity-focused programs such as computer and information sciences, computer and information systems security, and computer engineering seeing a 15% increase in program completion between the years 2017 and 2021 ( 2021 saw more than 1,000 program completions alone).
Today the University of Cincinnati's Bachelors of Science in Information Technology stands as the university's most popular track, offering three areas of focus: cybersecurity, network infrastructure and software development. Northern Kentucky University's College of Informatics is a regional cybersecurity leader, providing undergraduate students with a deep understanding of business processes and modern computer systems so they're ready for cybersecurity demands today and in the near future. In 2021, Gateway Community and Technical College achieved its highest number of cybersecurity-related program completions, totaling 379. These programs encompassed various fields, including computer science, cloud computing, information security & assurance, machine learning and more, surpassing completion figures from previous years.
There are plenty of local cybersecurity companies ready to hire these graduates, too, as regional technology employment increased by 19% between the years 2018 and 2022, including a 15% increase in 20 areas related to cybersecurity (and a 5.6% increase in computer and math workers). These roles include occupations that saw significant growth, such as data scientist (32% growth), market research analyst (25%), software developers (21%), computer network architects (20%) and information security analyst (12%).
And much of the employment concentration rises above the national average for technology occupations, including network and computer systems administrators (158% above the national average), computer network support specialists (139%) and computer systems analysts (133%).
What does all this mean? Cincinnati's tech workers are keeping data safe, with a strong talent pool of workers ready to sustain the growing field. In fact, WalletHub ranked our region 11th out of 100 on its Best Places for STEM Professionals list, while SmartAsset ranked us the 9th-best City for Women in Tech in 2022. LinkedIn also listed Cincinnati in the top 10 cities where tech strength defied the pandemic.
While cybersecurity is surely a growing field, close to 2,000 local corporations are already thriving in the field—including CBTS, Intrust IT, Pomeroy, Encore Technologies, Sogeti, U.S. Bank and more—employing more than 10,000 industry workers here at home. And with a robust ecosystem offering advantages such as downtown's triple-redundant electrical power system to prevent outages, Cincinnati is a safe bet for data safety today and in the coming future.