Lauterbach and Simmons Named as Two of North America's Top 50 Economic Developers by Consultant Connect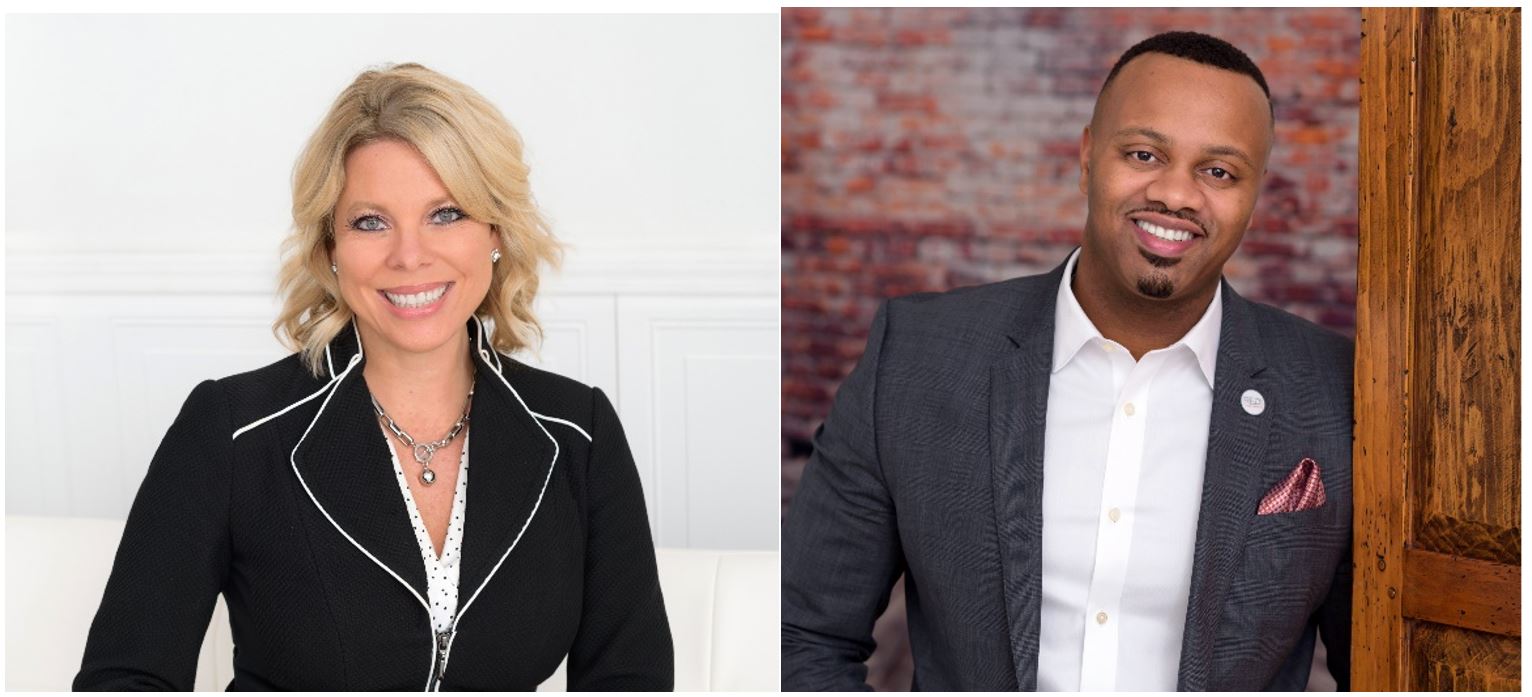 CINCINNATI, January 26, 2021 – REDI Cincinnati is proud to announce that President & CEO, Kimm Lauterbach, and Vice President of Project Management, Brandon Simmons, have both been named as North America's Top 50 Economic Developers by Consultant Connect.
"Each year we ask our robust site selector community and economic development partners to nominate who they feel are truly the best in the industry. These are the leaders who are closing projects and moving economies forward," said Consultant Connect.
"On behalf of the Cincinnati region and REDI's Executive Committee, I'd like to personally congratulate Kimm Lauterbach and Brandon Simmons on being recognized amongst the Top 50 Economic Developers in North America," said David Spaulding, Chairman of REDI Cincinnati's Executive Committee. "We see the hard work of Kimm and Brandon tied directly to our regional wins. Our board knows that we have a winning economic development team in the Cincinnati region, and even through the pandemic, they continue to lead the country in economic growth. This award adds to the earlier 2020 celebrations by The International Stevie Awards (recognizing Kimm Lauterbach's leadership), Site Selection's Mac Conway Award for Economic Development Excellence, and Governor's Cup Top Metros. We look forward to celebrating REDI Cincinnati's team and the region's wins for many years to come."
"Brandon Simmons is the ultimate team player for the Cincinnati region. His high energy and competitive spirit have a contagious effect that leads his team to success," said Kimm Lauterbach, President & CEO of REDI Cincinnati. "As the world continues to shift in response to events like COVID-19, the Cincinnati region and our country need leaders like Brandon Simmons and the Top 50 class of 2021 to guide businesses through growth during turbulence. It is a personal honor to bring jobs, education, and support to the businesses, communities, and people of our beloved Cincinnati region."
"Kimm Lauterbach's fearless and steady leadership continues to guide the REDI Cincinnati team through uncharted waters. We have seen her grace and expertise pierce through the hardest and toughest days. Now more than ever, after a year in a pandemic, our work matters. We know the power of a job and it drives us to bring our best every day," said Brandon Simmons, Vice President of REDI Cincinnati. "The REDI Cincinnati team talks a lot about legacy – and the importance of building for our region's future. I can say, the future looks bright from where we are standing. It is a personal honor to be included among Kimm Lauterbach and the other 48 economic development leaders in our country."
Over the past seven years, REDI Cincinnati and its partners across southwest Ohio, northern Kentucky, and southeast Indiana have won 317 attraction and expansion projects, which have led to the creation of almost 31,300 jobs, $1.7 billion in new payroll, and $3.9 billion in capital investment in the Cincinnati region. The team celebrated a record year in 2019 and looks forward to sharing the region's 2020 results at their annual meeting in late March.
Congratulations to the other 48 individuals that made Consultant Connect's North America's Top 50 Economic Developers in 2021. For more information, visit: http://www.consultantconnect.org/top50/ 
About REDI Cincinnati
The Regional Economic Development Initiative (REDI) Cincinnati is the first point-of-contact for companies locating or growing in the 16-county region at the heart of southwest Ohio, northern Kentucky, and southeast Indiana. REDI Cincinnati is supported by top business leaders and community partners and staffed by a team of economic development experts who are uniting the Cincinnati region to compete globally.
The future is bright, and we're building it, right now.