Cincinnati Region Attracts National Attention For Economic Development Excellence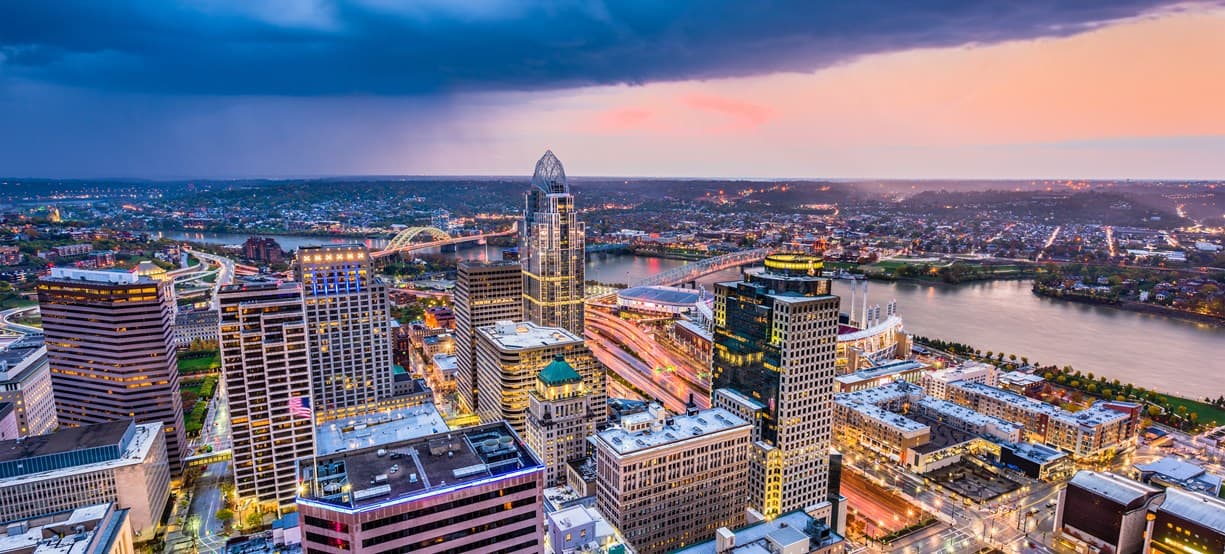 CINCINNATI, OHIO – May 4, 2020 – Site Selection magazine today recognized REDI Cincinnati as winner of the Mac Conway Award for Excellence in Economic Development, which is awarded to the top local and regional U.S. economic development groups based on their success in attracting job creation and capital investment projects to their respective region. The organization was co-named for this award with Northern Kentucky Tri-ED. Each year, the award is given to 20 regional economic development groups representing the top-performing groups based on cumulative and per capita data.
"It's an honor for REDI Cincinnati to once again be recognized by Site Selection for our work with economic development partners, like Tri-ED, in attracting jobs and investment to the Cincinnati region," said REDI Cincinnati President and CEO Kimm Lauterbach. "It is a critical time for businesses across the country facing the challenges brought about by COVID-19. The REDI Cincinnati team is relying on its expertise, partnerships and demonstrated approach to assist local companies in their recovery efforts, while continuing to attract companies here for the region's growth and prosperity."
This year marks the sixth consecutive year that REDI Cincinnati has been recognized since the award's inception. Additionally, all three states that make up the Cincinnati region performed well in Site Selection's Prosperity Cup Rankings, recognizing the most competitive state-level economic development groups. JobsOhio, of which REDI Cincinnati is one of six network partners, was ranked fifth, while Indiana and Kentucky each ranked third and ninth, respectively.
The Mac Conway Award recognizes the nation's regional and national economic development groups that were the most successful in attracting capital investment projects in the previous year. Site Selection magazine's methodology is based on an index of data from global economic data sources including the magazine's proprietary Conway Projects Database, which tracks private-sector facility projects worldwide.
Consistent with the Cincinnati region's performance, in March of this year, the region was named the number five U.S. metro (populations 1M plus) for investment, earning a Governor's Cup Award, which tracks the number of new and expanded facilities in each state and region.
For more information and the full list of awards, visit here.

About Mac Conway
McKinley "Mac" Conway founder of Conway, Inc. and Site Selection Magazine, was a visionary in the field of economic development who said, "We provide an important communications link between productive companies and those seeking to attract them who represent cities, states, and nations around the world."
The Regional Economic Development Initiative (REDI) Cincinnati is the first point-of-contact for companies locating or growing in the 16-county region at the heart of southwest Ohio, northern Kentucky, and southeast Indiana. REDI Cincinnati is supported by top business leaders and community partners and staffed by a team of economic development experts who are uniting the Cincinnati region to compete globally.
The future is bright, and we're building it, right now. Join us at REDICincinnati.com.