REDI Cincinnati's Five Year Strategic Plan
The future looks bright in the Cincinnati region.
REDI Cincinnati's five-year economic development strategy serves as a coordinating document to advance economic growth and prosperity in the 16-county Cincinnati region, inclusive of southwest Ohio, northern Kentucky, and southeast Indiana.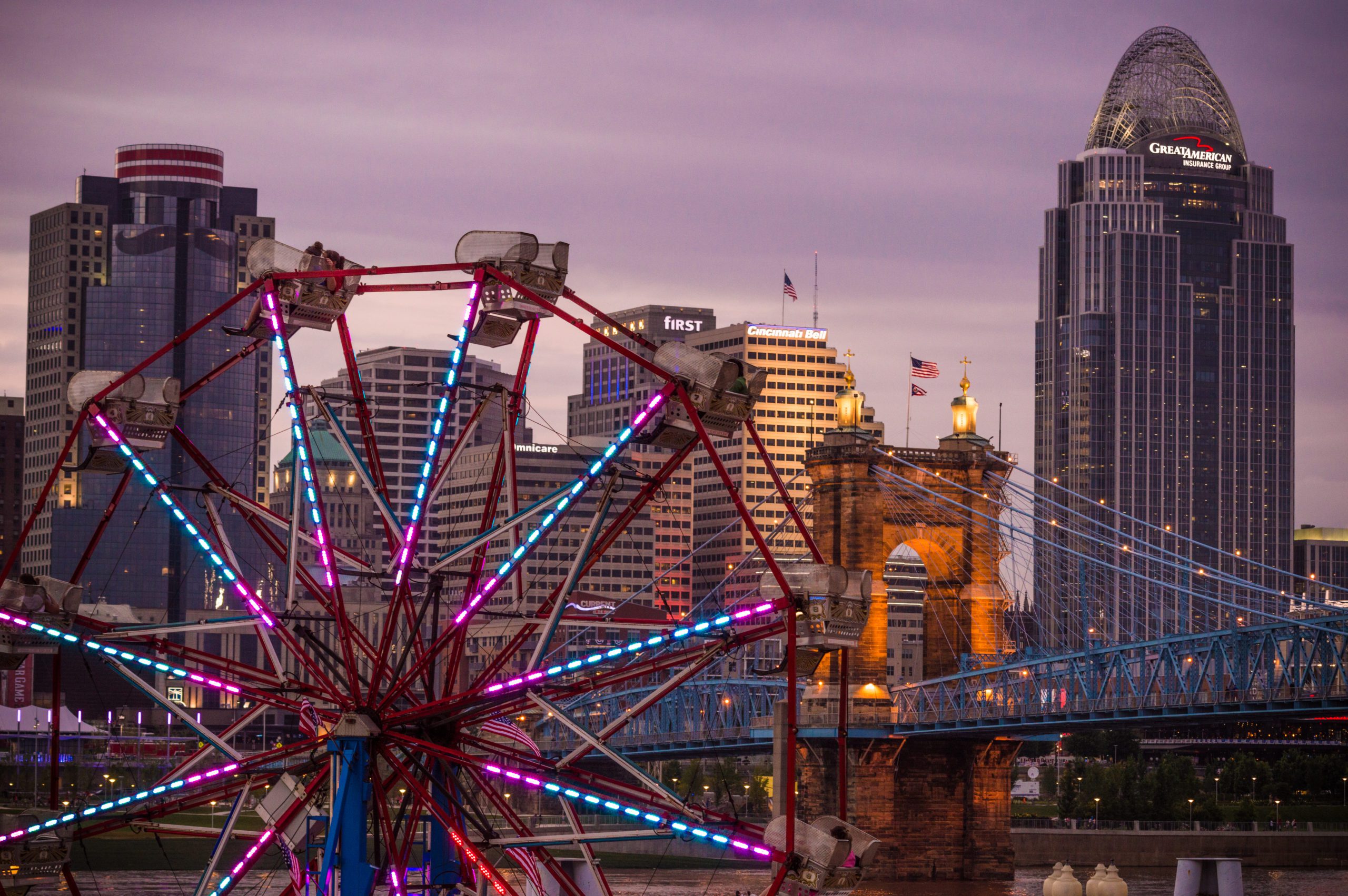 How The Strategy Was Shaped
What was the process?
The strategy was shaped through the utilization of a three-phase planning process with Avalanche Consulting and included an evaluation of the region's economy, the development of REDI Cincinnati's strategic pillars and goals, and the formulation of an action plan, all guided by broad stakeholder input along the way.
Throughout the process, Avalanche and REDI Cincinnati engaged nearly 850 stakeholders through interviews; focus groups; a community survey; and workshops with a 40-member Steering Committee, 25-member Practitioners Advisory Group, and the REDI Cincinnati Board of Directors.
With REDI Cincinnati serving as the regional economic development leader, the final strategy aims to align the work of multiple organizations that together can elevate economic growth and prosperity in the Cincinnati region to its highest-ever level.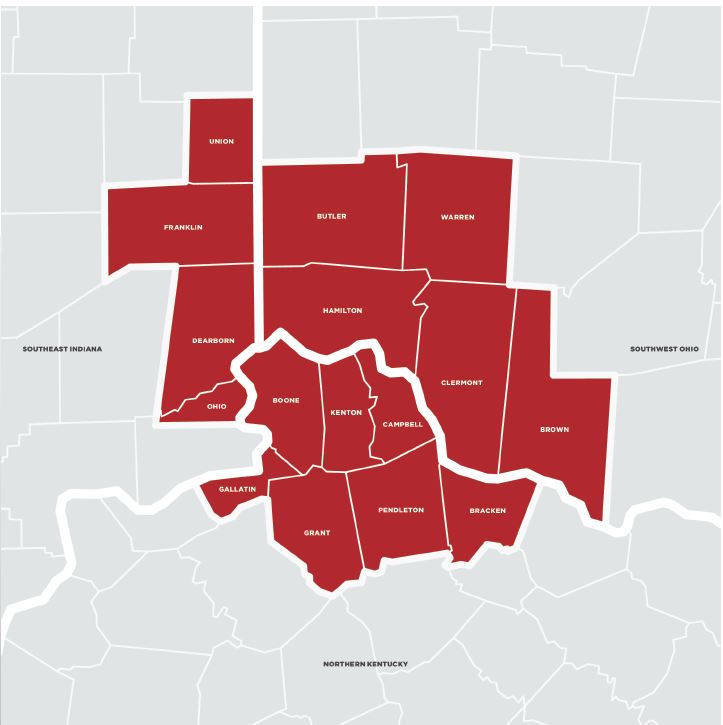 Amplifying the Cincinnati Region's Unique Value Proposition
Why the Cincinnati Region?
The Cincinnati region possesses the unique combination of economic diversity, global connectivity, logistical advantages, excellent quality of life, and accessibility necessary to propel the region to even greater heights. These strengths, especially combined, set the region apart from its competition.
Perhaps most importantly, the Cincinnati region boasts an incredibly diversified economy that balances extensive advanced manufacturing capabilities with a myriad of corporate headquarter investments. Thanks to the presence of 13 Fortune 1,000 companies and leading manufacturers, no other major metropolitan area in the U.S. features a greater concentration of both management and manufacturing operations.
The presence of corporate titans such as Procter & Gamble and The Kroger Company provide the Cincinnati region with peerless expertise in consumer insights. Leading manufacturers such as GE Aviation, combined with the region's proximity to Honda and Toyota manufacturing plants, contribute to the region's production prowess.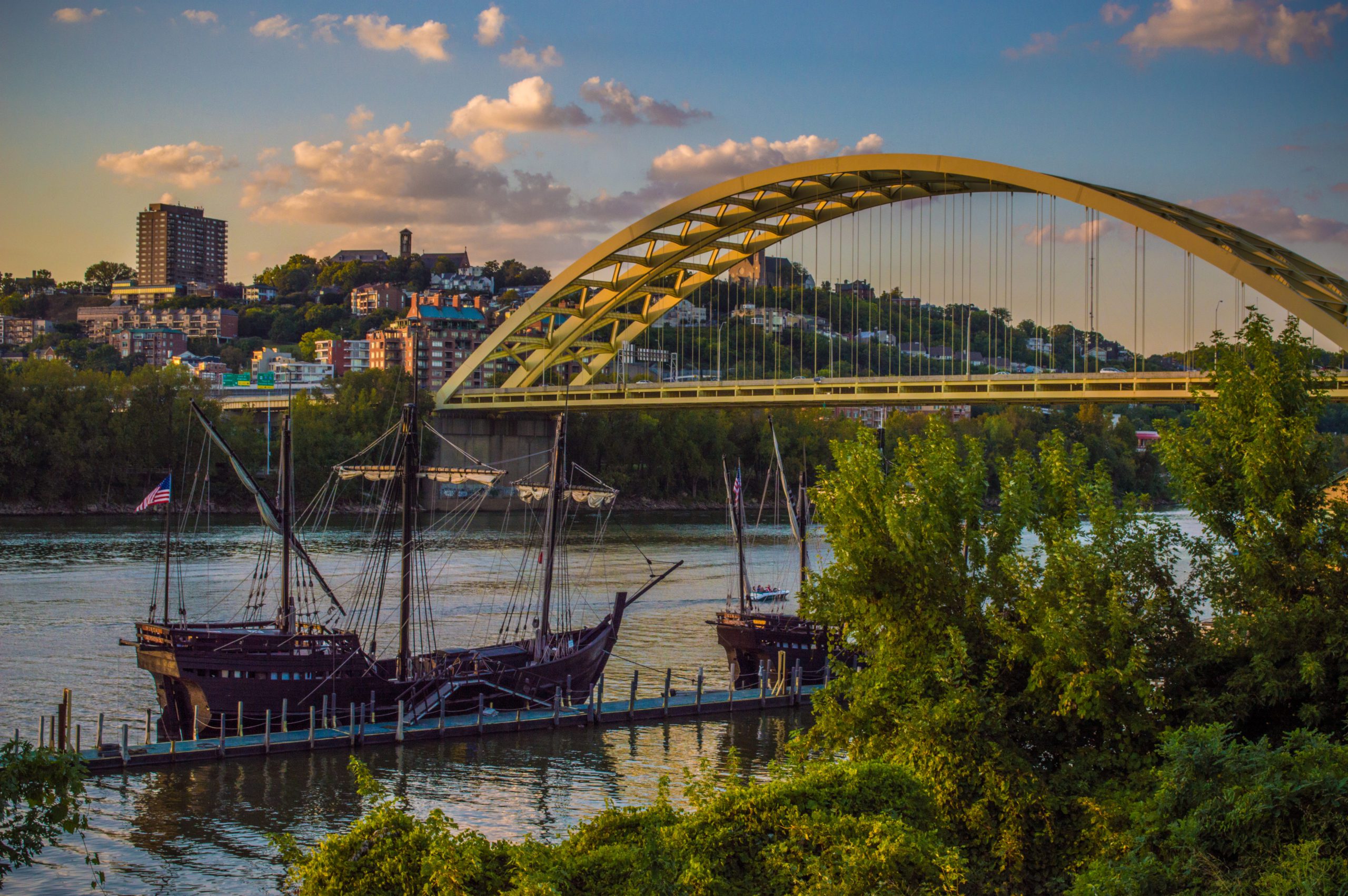 REDI Cincinnati's Guiding Pillars
The Pillars That Fuel Our Mission
BOOMING BUSINESS: Advance the economy. We're helping to build the region into one of the nation's most dynamic and globally connected economies.

How: Catalyzing innovation. Attracting global expansion. Supporting existing local businesses.

GLOBAL BRAND: Get the word out. We're actively promoting the Cincinnati region as a leading destination for innovative, growth-minded businesses.

How: by applying our marketing and business development expertise to showcase the region's unique strengths.

SITES & INFRASTRUCTURE: Build for growth. We're working actively to support the advancement of our region's competitive readiness through site development.

How: by promoting investment to develop high-potential commercial and industrial sites.

TALENT HUB: Advise on talent needs. We're supporting and uniting the Cincinnati region's communities in their talent outreach efforts with existing businesses and prospective businesses.

How: by providing talent acquisition services and pursuing initiatives to connect talent with opportunity.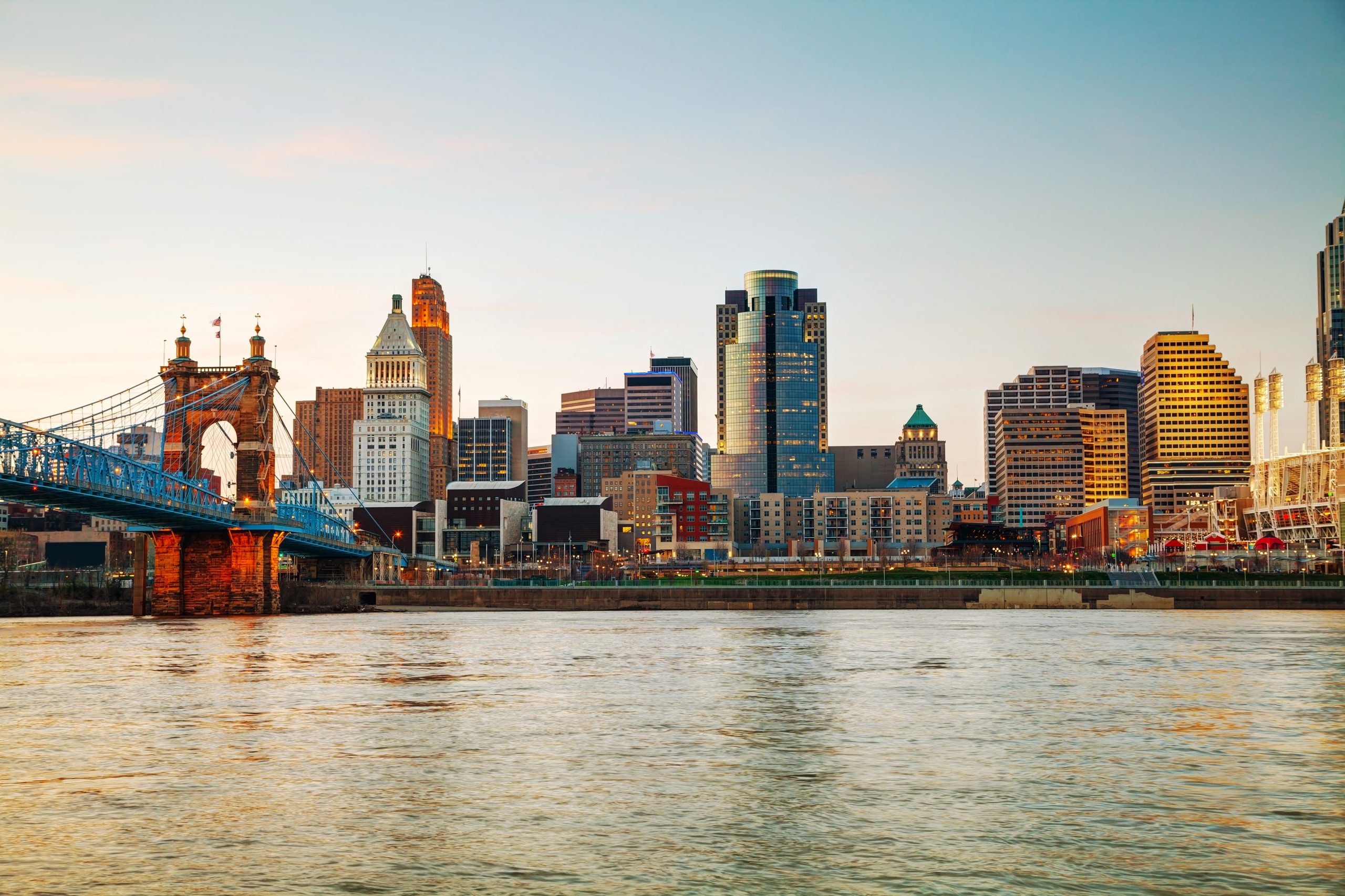 #1 Booming Business
62 % of Projected 5-Year Budget
Goal: Contribute to developing the Cincinnati region into one of the nation's most dynamic and globally-connected economies.
Priorities: Catalyze innovation and entrepreneurial activity at the CID, Innovation Corridor, and across the Cincinnati region for increased economic growth. Continue to attract global expansions, relocations, and foreign direct investment to the Cincinnati region for job creation and increased capital investment. Support the growth and competitiveness of the Cincinnati region's existing businesses. Collaborate with local, regional, and state partners to advance the Cincinnati region's business competitiveness.
2020 Updates: Added new Director of business development for innovation and technology in support of JobsOhio investment in CID™. Announced FDI attraction win. Revised business development plan including new targeted attraction efforts, developed a Key Accounts strategy and completed 600+ calls to companies during COVID.
2021 Work Plan: Completion of a comprehensive RESTART EconDev Sub Committee Report; Launch of Cincinnati Innovation District business development and marketing efforts; Continue enhanced BR&E effort with a significant increase in portfolio management efforts.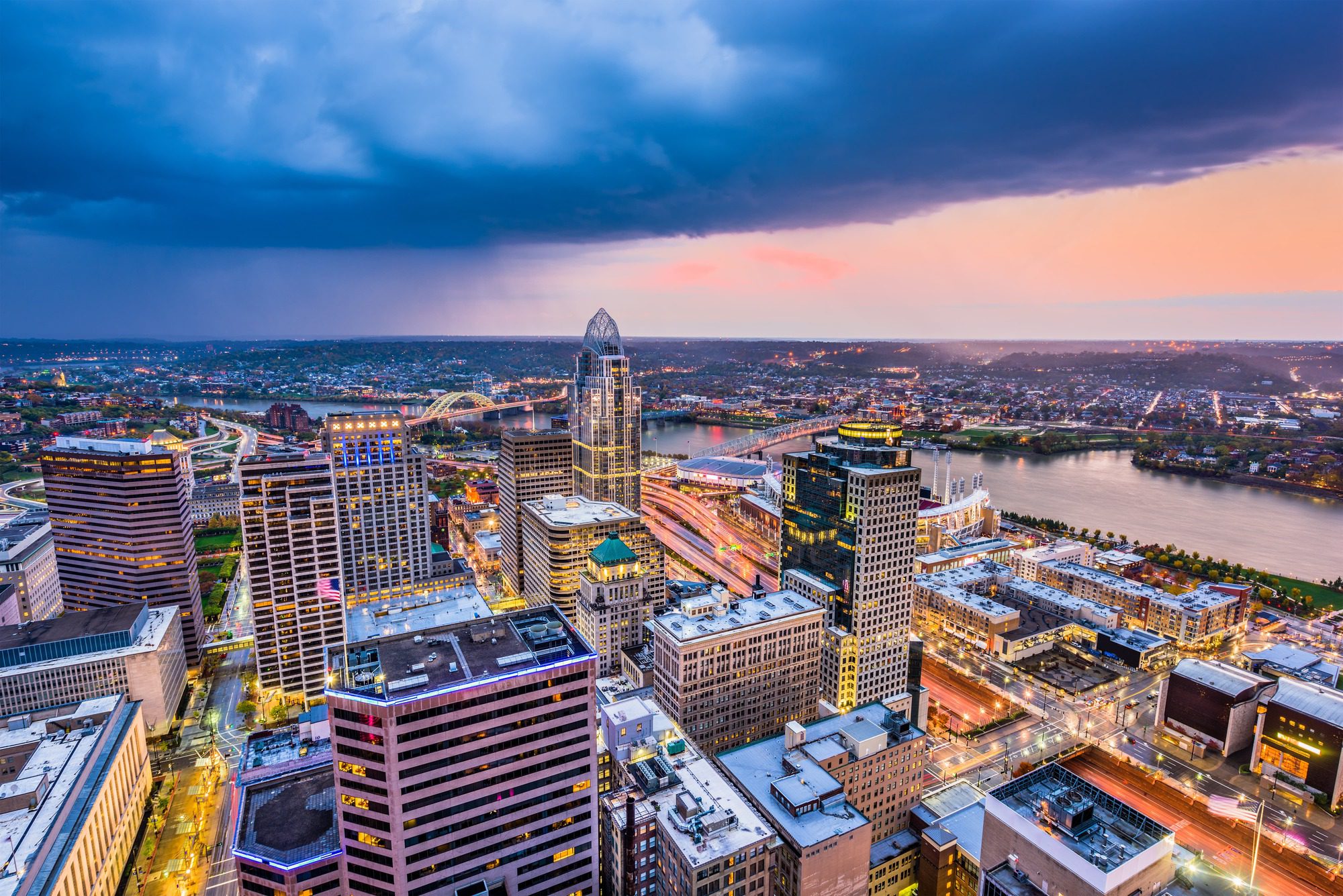 #2 Global Brand
26 % of Projected 5-Year Budget
Goal: Promote, market, and amplify the Cincinnati region as a leading destination for business.
Priorities: Showcase the Cincinnati region's unique value proposition within REDI Cincinnati's marketing and business development tools.
2020 Updates: Launched 2019 Metrics digital hub with Courier to showcase the region, 2019 metrics, and projects; Launched a new website with clear value proposition + testimonials promoting ease of doing business in the region; Began monthly email campaigns in support of Business Development's revised COVID strategy.
2021 Work Plan: Leverage relationship with Source Cincinnati / Cincinnati Experience to tell the region's story in our attraction efforts; Launch Regional Metrics Success Digital Hub on Cincinnati Business Courier's platform to highlight region; Develop and execute on the marketing plan for direct email, digital advertising, and social media, aligned with Business Development's plan; targets key decision-makers, in-region audience, and consultants; markets target industries.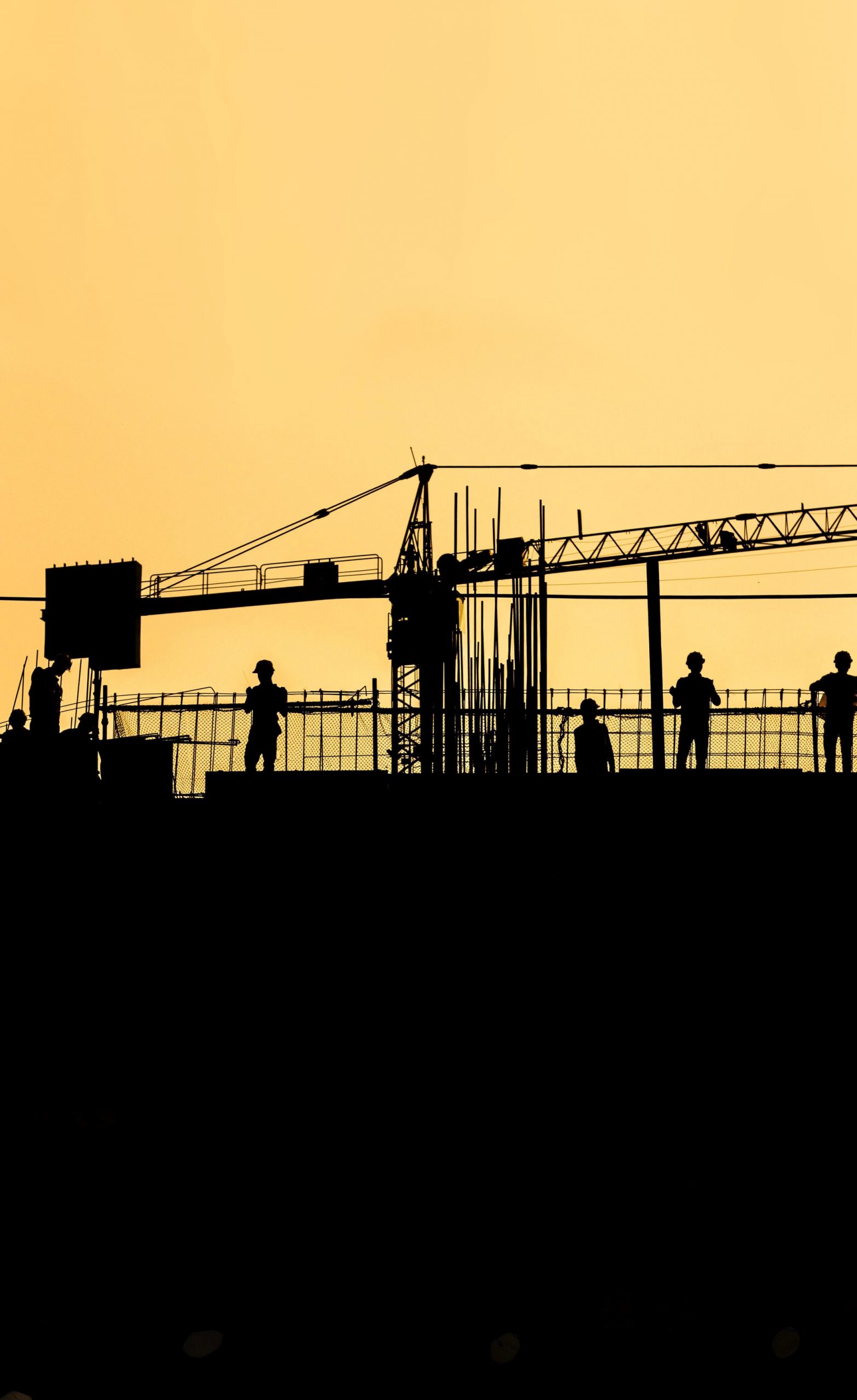 #3 Sites & Infrastructure
8% of Projected 5-Year Budget
Goal: Advance the Cincinnati region's competitive readiness by investing in sites.
Priorities: Catalyze strategic investment in and development of high-potential commercial and industrial sites.
2020 Updates: Performed analysis to determine inventory gaps within the region in an effort to advance Ohio Sites Inventory Program (OSIP); Leveraging regional site request data, statewide programming & competitiveness insights to develop strategy creating virtual real estate products (sites) videos highlighting premier sites; Continue to provide best practices, education, & feedback to 20+ communities and local partners regarding the site selection process; Offered regional data, insights, senior sponsorship in support of The Port's 10-year Industrial Strategy (Mfg. District).
2021 Work Plan: Complete Woolpert plan of service – cross-reference/confirm with identified industry needs; Analyze and identify targeted REDI-specific site and building needs (Ohio Sites Inventory Program); Analyze and identify existing site inventory to enter authentication pipeline or classified as highest/best use (SiteOhio+); Partner with distressed communities to analyze/identify potential development projects (Vibrant Community Program).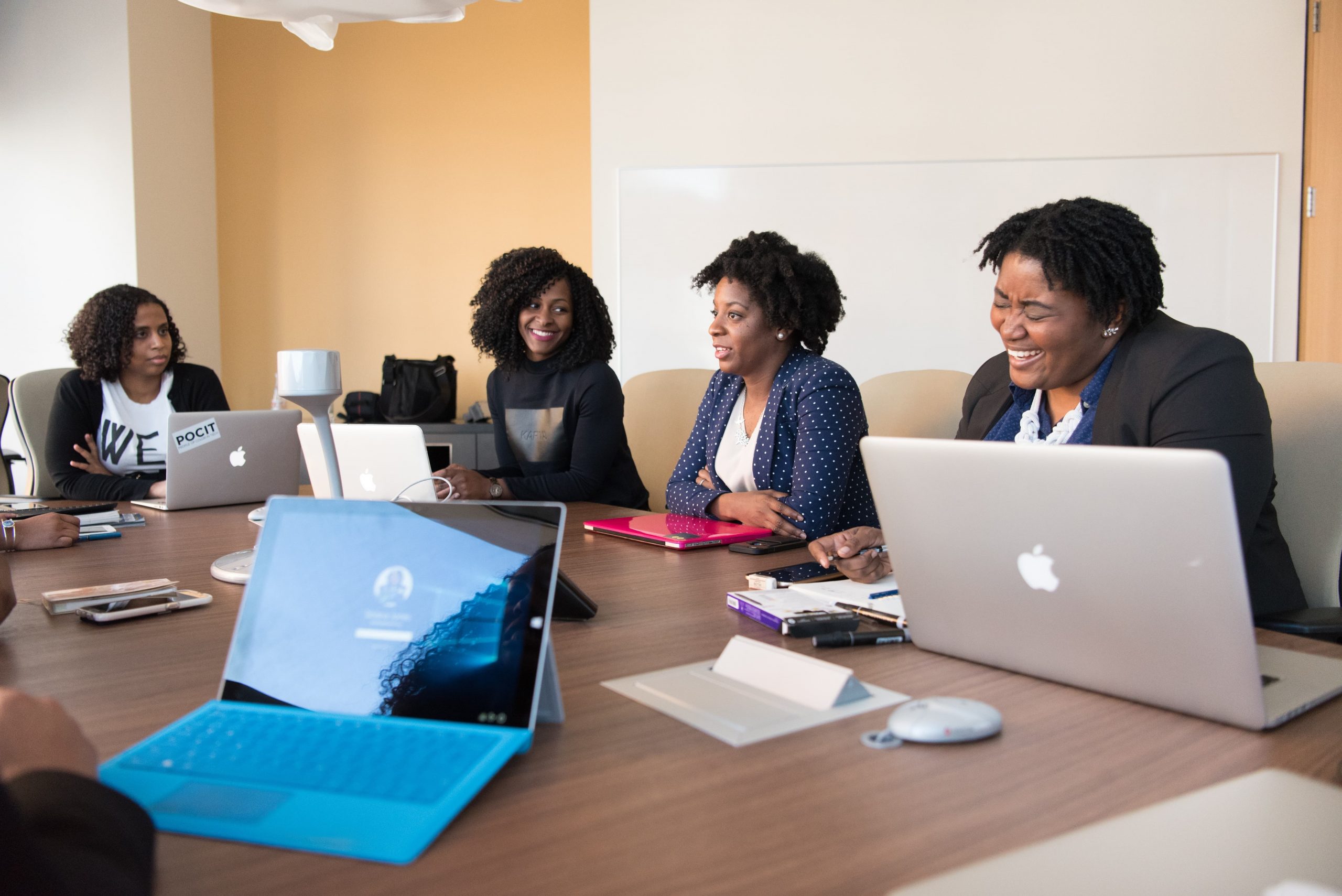 #4 Talent Hub
4% of Projected 5-Year Budget
Goal: Support and convene the Cincinnati region's communities in their talent outreach efforts with existing businesses and prospective businesses.
Priorities: Implement JobsOhio's Talent Acquisition Services Strategy within the Cincinnati region.
2020 Updates: Held LEDO Roundtable to provide awareness and information on JobsOhio Talent Acquisition Services re-optimization; Created and distributed external marketing for partners on Talent Acquisition Services re-optimization; Served as an advisor on all projects and to existing businesses and regional partners in midst of COVID.
2021 Work Plan: Engage in project lead discussions and identify opportunities for JobsOhio's Talent Acquisition Services (TAS); Increase market awareness of SWOH's portfolio of talent services; Evaluate regional workforce intermediaries within the region and identify partners to execute on JobsOhio's Ohio to Work; Assess the performance of OMJ/WIBs and execute on virtual career fairs for SWOH.