Site Selection Magazine Ranks the Cincinnati Region #5 in the U.S.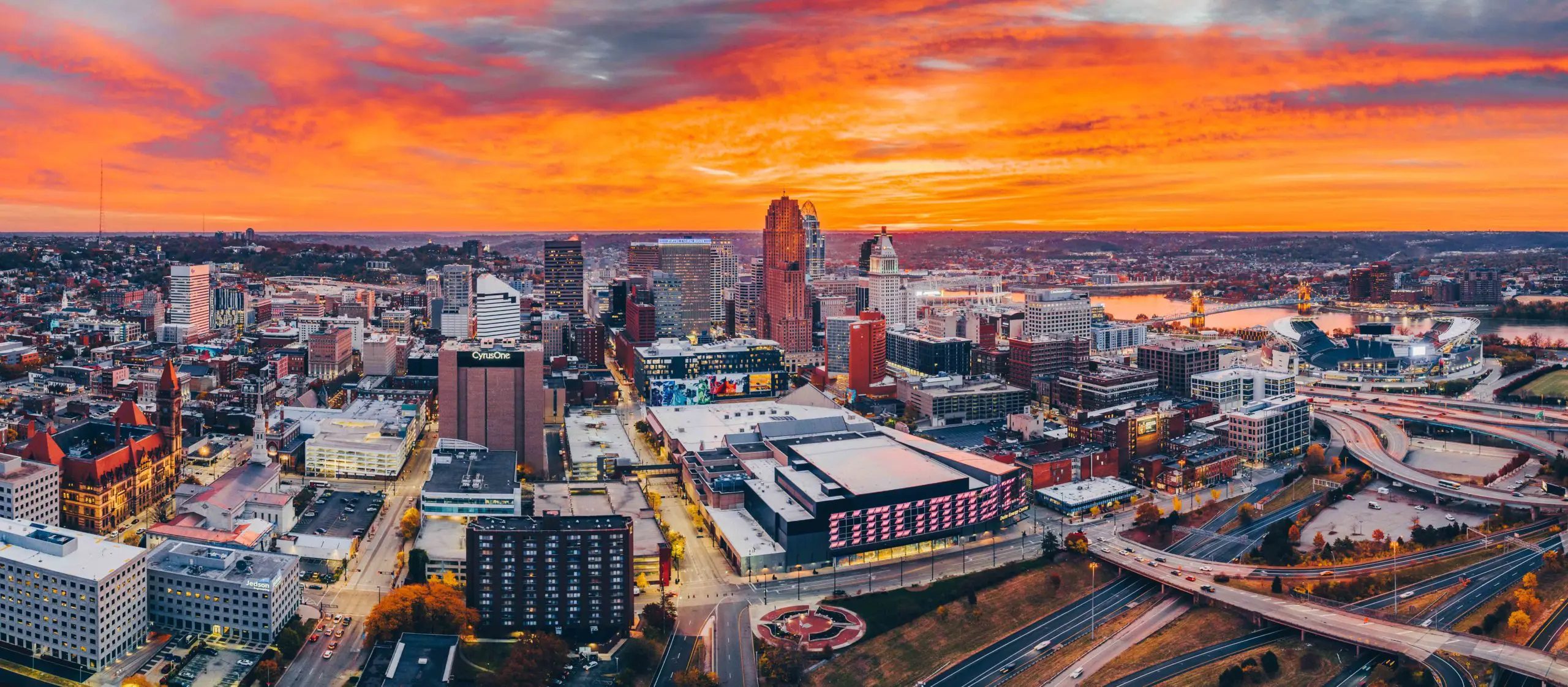 CINCINNATI – September 1, 2023 – REDI Cincinnati proudly announces that the Cincinnati region ranks as the number five Top Metropolitan City in the U.S. by Site Selection magazine's 2023 Global Groundwork Index, which evaluates corporate facility investment, job growth and infrastructure investment.
"The region's focus on collaboration and partnership is working and is one of the many reasons why Cincinnati is a destination for businesses to locate and expand," said Kimm Lauterbach, REDI Cincinnati president and CEO. "Companies recognize that Cincinnati has the recipe for success – exceptional business climate, culture, arts, talent and low cost of living."
Lauterbach continued, "Congratulations to our partners with State of Ohio for being ranked number one in the Global Groundwork Index by Site Selection. We appreciate the collaboration with JobsOhio and the Ohio Department of Development to ensure that the businesses and communities in Ohio and the Cincinnati region have a top-notch business environment to succeed."
The Cincinnati MSA, which also includes portions of northern Kentucky and southeastern Indiana, was well represented in the index, as the State of Indiana finished second in the rankings while the Commonwealth of Kentucky was fifth.
Site Selection's Global Groundwork Index methodology looked back at five years of Conway Projects Database corporate facility project data, then blended in data from the Federal Permitting Dashboard (which tracks infrastructure projects across the nation) and OECD infrastructure data to arrive at a unique snapshot of where private- and public-sector physical facility investment are converging for the public good and increased prosperity.
Earlier this year and for the 20th straight year, Site Selection  recognized the Cincinnati region as one of its Top-10 Metros for corporate facility investment in multiple categories as part of its 2022 Governor's Cup Awards.
The Regional Economic Development Initiative (REDI) Cincinnati is the first point-of-contact for companies locating or growing in the 16-county region at the heart of southwest Ohio, northern Kentucky, and southeast Indiana. REDI Cincinnati is supported by top business leaders and community partners and staffed by a team of economic development experts who are uniting the Cincinnati region to compete globally.
The future is bright, and we're building it, right now. Join us at REDICincinnati.com.