Site Q&A with Andrea Pinho: Little Miami Industrial Park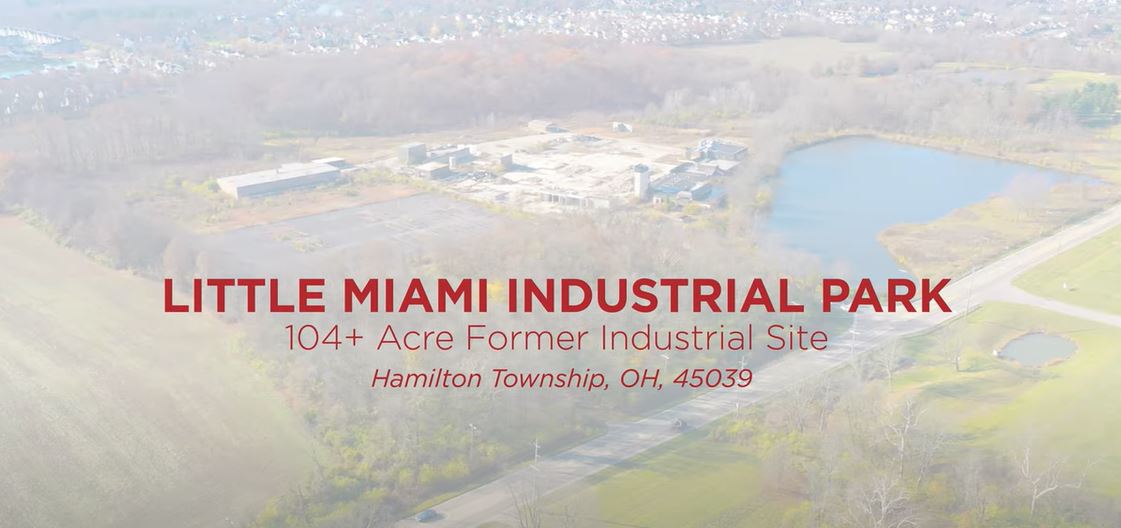 3-MINUTE Q&A WITH REDI CINCINNATI'S SITE SELECTION AND REAL ESTATE MANAGER, ANDREA PINHO
Andrea Pinho joined the REDI Cincinnati team in 2019 as the site selection and real estate manager. In this role, Andrea assists growing companies in finding their perfect location to thrive in the Cincinnati region. Her greatest ability is to pinpoint ideal real estate options that fit the exact needs of her clients.
1. Andrea, what makes Little Miami Industrial Park in Hamilton Township, Ohio a strong site option?

The site is well situated in Northern Cincinnati in a vibrant neighborhood with a good workforce. Plus, the unsurpassed infrastructure currently at the site makes Little Miami Industrial Park one of the most economical 100-acre sites in Southwest Ohio for industrial development.

2. Can you speak to the added advantages of these sites?

Little Miami Industrial Park is located in the business-friendly Hamilton Township, in Ohio. The Township has no Earnings Tax and is focused on bringing manufacturing jobs to the area. In addition, the property is owned by a single owner who is motivated to sell the site to the right industrial user or developer. We know that this helps with communication and the timeline of a project.

3. What about the sites' utility capacities?

Little Miami Industrial Park has significant utility capacity, including a dual power feed from Duke Energy, an 8″ gas line, 4″, 6″ & 8″ water lines & sewers capable of handling 1,000,000 gallons per day. Below are the capacities of each utility:

Electric: 16 MW
Natural Gas: 41 MCFH | 80 psig on first-come, first-served
Water: 16-inch line | 5 million gallons/day excess
Wastewater: 8-inch line | 6 million gallons/day excess

4. What size company and industry would be the perfect fit for this site?

A larger company, requiring excellent utilities, that is looking to build a new manufacturing facility would be perfect for this site. The site is over 100 acres of flat land that could accommodate 1 large industrial user or multiple smaller users ranging from 70,000-400,000 square feet. A preliminary site rendering of the property built the park to accommodate over 1,000,000 square feet of industrial space.

5. If a company or consultant is interested in this property, what are the next steps?

Please reach out to me at apinho@REDICincinnati.com; I will help you navigate the next steps. At REDI Cincinnati, we make sure to work as a team to confirm that Little Miami Industrial Park meets all your necessary site requirements. Once we verify that the site is a good fit, we will set up a site visit and facilitate the right talent, utilities, and connections. We have found that this process mitigates risk and assists your team in a smooth transaction.
Take a quick look for yourself. View Little Miami Industrial Park's Video.
The Cincinnati Region is the Logistics Hub of the Midwest. See why.