Site Q&A with Andrea Pinho: The Neighborhoods at Summit Park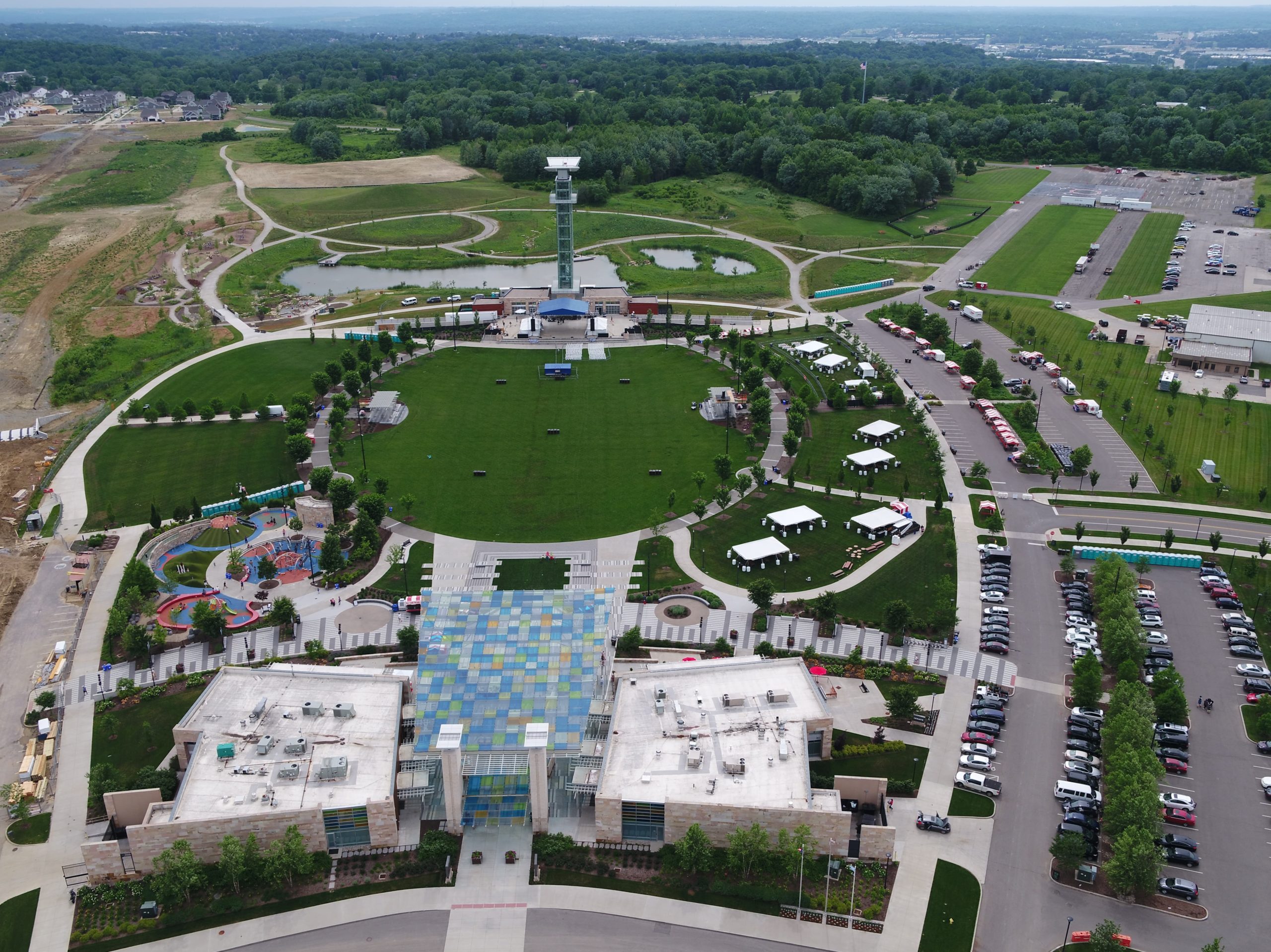 3 MINUTE Q&A WITH REDI CINCINNATI'S SITE SELECTION AND REAL ESTATE MANAGER, ANDREA PINHO
Andrea Pinho joined the REDI Cincinnati team in 2019 as the site selection and real estate manager. In this role, Andrea assists growing companies in finding their perfect location to thrive in the Cincinnati region. Her greatest ability is to pinpoint ideal real estate options that fit the exact needs of her clients.
Andrea, what is unique about The Neighborhoods at Summit Park?

AP: Convenience is the selling point for this location. The Neighborhoods at Summit Park allow a company's employees to live, work, and play without commuting. Companies and local universities continue to remind us what a huge appeal proximity like this is to today's top talent. The Neighborhoods at Summit Park is a 100-plus-acre, mixed-use development including large Class A office buildings and ground floor commercial space ideal for retail and dining. The development also offers single and multi-family residential components, hotel space, and several entertainment options.

What size company and industry would be the perfect fit for this site?

AP: Ranging from 5,000 to 400,000 square feet, The District hub, offers Class A office amenities for headquarters and large corporations – in addition to smaller office users. The site is connected to Blue Ash's gathering spot, Summit Park. I could certainly see any company wanting to set-up their enterprise here: from start-ups to tech, to veteran corporations looking for a place where their employees can thrive.

You mentioned Summit Park, what is that and what else about this site appeals to available talent?

AP: Summit Park is a 130-greenspace park at the center of the Blue Ash community. It is directly adjacent and complements the office, residential, and retail amenities next door. Summit Park is designed to accommodate both active and relaxed lifestyles, nighttime entertainment, and more. You'll find four on-site restaurants, an Observation Tower, world-class playgrounds, trails, a fishing pond, a dog park, and bike rentals. Plus, it offers community room rentals for business meetings or socials. And, with an anticipated 1M+ visitors a year, the park creates multiple opportunities for community connection. Summit Park offers farmer markets, year-round festivals, food truck options, and a fun environment for both the kids and furry friends. After taking a stroll for yourself, you will notice that it is a down-town inspired environment with plenty of greenspaces.

If a company or consultant is interested in this property, what are the next steps?

AP: An easy next step is to reach out to me and share a little bit about your company's exact needs. We are pleased to work as a team with the City of Blue Ash to make sure The Neighborhoods at Summit Park meets your company's requirements. When the time is right, we can coordinate a site visit and facilitate the right connections to talent, utilities, and partners.
Take a quick look for yourself. View The Neighborhoods at Summit Park's Video:
Additional Video: The Cincinnati Region is Fueling Talent at Every Step: