Retail Supplier For Correctional Facilities Chooses Cincinnati Region for Expansion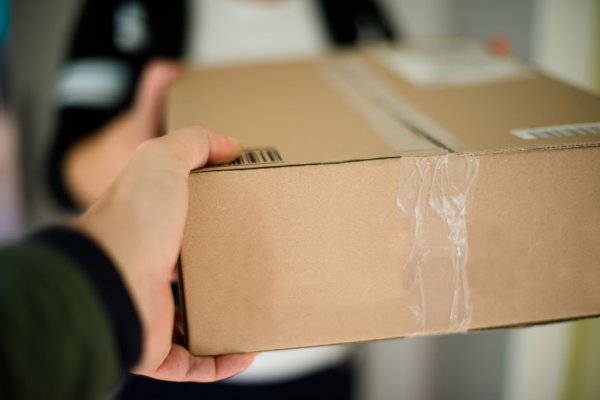 CINCINNATI, OHIO – DECEMBER 7, 2020 – Walkenhorst's, a supplier of mail order and online retail products to inmates at state prisons across the country and headquartered in Sparks, NV, announced plans to establish a logistics and distribution operation in West Chester Township. Walkenhorst's will create 60 new jobs and create $2.2 million in new payroll at the new facility—the company's first location east of the Mississippi River.
"We are excited about opening a new distribution center closer to many of our high-growth areas, said Josh Walkenhorst, president of Walkenhorst's. "Ultimately, getting our products closer to our customers will allow us to offer faster ship times and provide better customer service."
Walkenhorst's has experienced steady growth over the last few years and identified the need for a location closer to its clients in the Midwest and east coast to cut shipping times. Walkenhorst's considered several other locations to locate the new logistics and distribution facility, including Pittsburgh; however, the Cincinnati region emerged as the clear choice because of its proximity to customers and competitive costs. With many in-person visits at prisons being canceled due to the COVID-19 pandemic,  Walkenhorst's is doing its best to help the incarcerated population by making delivery more convenient and efficient. With its new operation in West Chester, Walkenhorst's will be able to serve more customers with faster service and alleviate the strain on capacity at its Nevada facility.
"With 60% of the U.S. population within a one-day drive from the Cincinnati region, Walkenhorst's decision to grow in West Chester means it will be able to serve its growing market presence with ease," said Brandon Simmons, REDI Cincinnati vice president of project management. "We appreciate the partnership with JobsOhio and the Ohio Development Services Agency to support Walkenhorst's growth."
A JobsOhio Economic Development Grant and Job Creation Tax Credit from the State of Ohio will support Walkenhorst's growth in West Chester.
About Walkenhorst's
Walkenhorst's is a private family-owned business and has been in operation serving correctional facilities for over 35 years. Walkenhorst's partners with many Departments of Correction throughout the country, including Alaska, Arkansas, California, Louisiana, Maryland, New York, Ohio, Virginia, and West Virginia. Walkenhorst's offers a comprehensive selection of consumer goods, including name brands, in the corrections care package market. They provide practical solutions allowing inmates to order or family and friends to send packages to their loved ones, through customized programs that fit the needs of the facilities they partner with.
About JobsOhio
JobsOhio is a private nonprofit economic development corporation designed to drive job creation and new capital investment in Ohio through business attraction, retention, and expansion. The organization also works to seed talent production in its targeted industries and to attract talent to Ohio through Find Your Ohio. JobsOhio works with six regional partners across Ohio: Dayton Development Coalition, Ohio Southeast Economic Development, One Columbus, REDI Cincinnati, Regional Growth Partnership, and Team NEO. Learn more at www.jobsohio.com. Follow us on LinkedIn, Twitter, and Facebook.
About REDI Cincinnati
The Regional Economic Development Initiative (REDI) Cincinnati is the first point-of-contact for companies locating or growing in the 16-county region at the heart of southwest Ohio, northern Kentucky, and southeast Indiana. REDI Cincinnati is supported by top business leaders and community partners and staffed by a team of economic development experts who are uniting the Cincinnati region to compete globally.
The future is bright, and we're building it, right now.