Logistics Provider Expanding At Cincinnati Region Headquarters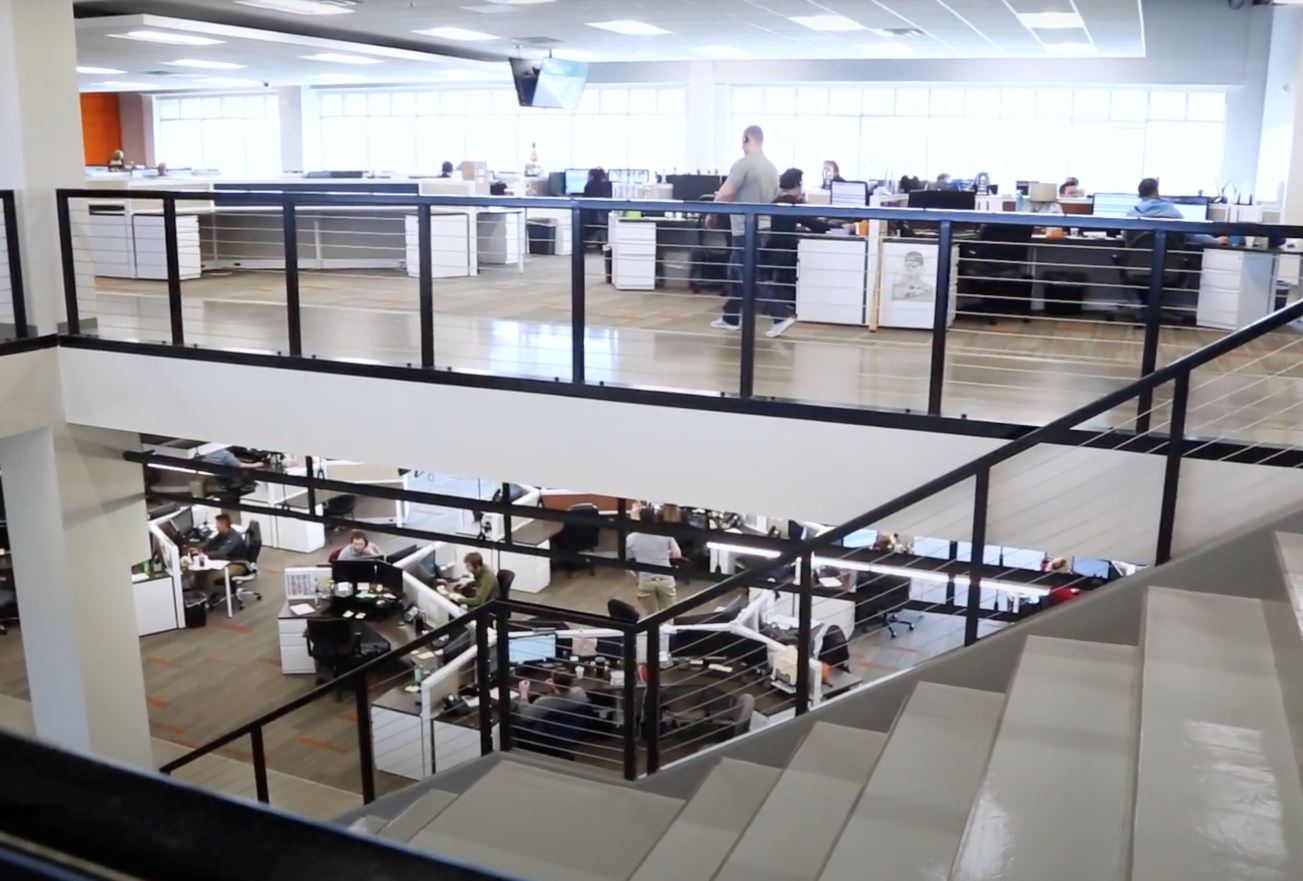 CINCINNATI, OHIO – DECEMBER 7, 2020 – Integrity Express Logistics (IEL), a family-owned logistics company specializing in local trucking with operational efficiency in custom logistics solutions, announced its plans to expand at its headquarters in Blue Ash, Ohio. IEL will add 45 new jobs and create about $3.4 million in new payroll which will help the company meet the increase in demand for its logistics services. Over the next three years, IEL plans hire new sales and IT positions at its headquarters, allowing the company to expand its technology infrastructure and better serve its clients.
"We are very excited to continue our growth at our current headquarters," said Peter Ventura, IEL co-founder, and partner. "Ohio continues to be a place that fosters the growth of our business due to its lower taxes, pro-business mindset, and wonderful people. IEL has seen tremendous growth in this region, and to be able to work with organizations such as Jobs Ohio, REDI Cincinnati, and the City of Blue Ash to continue this journey, has been a true pleasure."
With demand for shipping goods throughout the U.S. at an all-time high, IEL has been able to take advantage of the growth in the third-party logistics industry to offer its custom solutions to more customers across the country. The COVID-19 pandemic has played a large part in fueling the demand from IEL's clients. IEL considered other locations to add to its team before choosing its Blue Ash location. The central location of IEL's headquarters in Blue Ash has been a valuable asset as the company seeks to expand its reach and recruit new talent.
"The Cincinnati region is one of the strongest supply chain markets in the country thanks to the more than 43,000 logistics and distribution workers in the region," said Brandon Simmons, REDI Cincinnati vice president of project management. "IEL's ability to continue growing its business in the Cincinnati region is a testament to the region's strengths. I'm thankful for our partnership with Blue Ash, JobsOhio, and the Ohio Development Services Agency, which made this project possible."
Founded in 2007, IEL established its current headquarters in Blue Ash in 2017. The company currently operates eight locations across the country. IEL's expansion is supported by a Job Creation Tax Credit by the State of Ohio.
About IEL
Founded in 2007, IEL is a family-owned company with over 30 years of logistics experience. Integrity's overall mission is to live up to our company name. We earn our customer's trust through innovative technology and operational efficiency to customize logistics solutions. We focus on customer relations and hiring the best, most-driven, and highly motivated employees. Together this formula has carried Integrity to where we are today.
About JobsOhio
JobsOhio is a private nonprofit economic development corporation designed to drive job creation and new capital investment in Ohio through business attraction, retention, and expansion. The organization also works to seed talent production in its targeted industries and to attract talent to Ohio through Find Your Ohio. JobsOhio works with six regional partners across Ohio: Dayton Development Coalition, Ohio Southeast Economic Development, One Columbus, REDI Cincinnati, Regional Growth Partnership, and Team NEO. Learn more at www.jobsohio.com. Follow us on LinkedIn, Twitter, and Facebook.
About REDI Cincinnati
The Regional Economic Development Initiative (REDI) Cincinnati is the first point-of-contact for companies locating or growing in the 16-county region at the heart of southwest Ohio, northern Kentucky, and southeast Indiana. REDI Cincinnati is supported by top business leaders and community partners and staffed by a team of economic development experts who are uniting the Cincinnati region to compete globally.
The future is bright, and we're building it, right now.