Fintech is the future of finance … today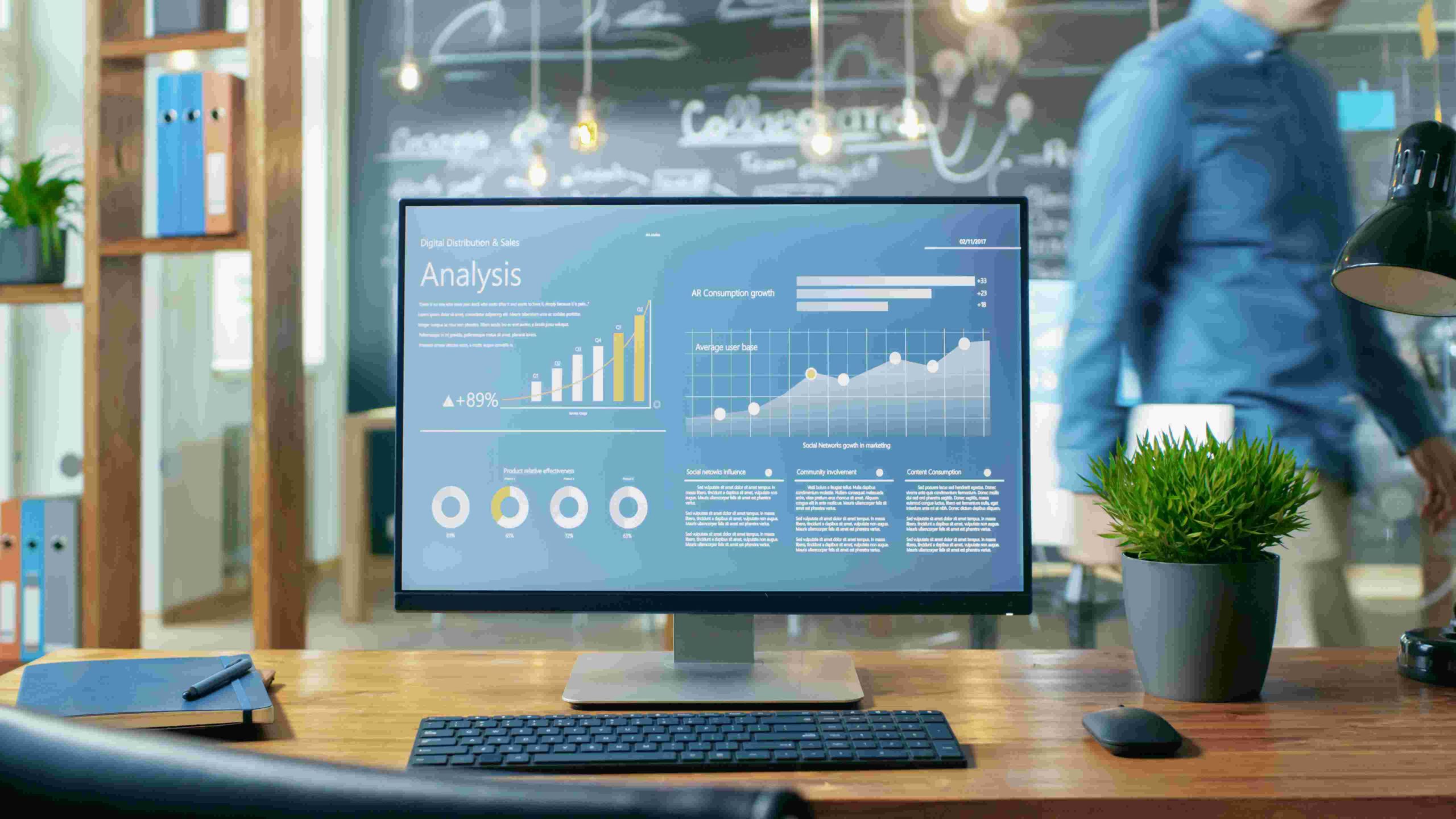 A broad and compelling term for digital finance management, fintech is a major business sector for the Cincinnati region.
REDI Cincinnati's research team has developed industry sector analyses, and these insightful documents highlight the most important areas poised to drive the region's economic progress, both in the present and the near future. Spanning diverse sectors, the reports touch upon areas from sustainable packaging to semiconductors. Their comprehensive nature ensures that stakeholders have a clear understanding of emerging trends and potential growth avenues.
The following report focuses on fintech, an expansive term that covers the area of financial technologies: everything from online banking and cryptocurrency to emerging technologies. Fintech is the future of finance management, and it's also a major area of economic growth for Cincinnati in the coming years.
What Is Fintech?
The term "fintech" certainly sounds futuristic, but the sector encompasses a wide range of technologies that most of us already interact with daily. When you check your bank balance on a dedicated phone app, you engage with financial technology; so, too, is fintech the software system your bank uses to manage the money of its many users. Fintech also underlies the way you interact with insurance companies, mortgage brokers and investment platforms.
Put simply, fintech is the digitization of financial services. Considering our culture's quick and recent transition to a near-cashless economy, the term is, by necessity, something of a catch-all that covers everything from repaying a friend for coffee via a cash transferring app to managing bitcoin accounts.
In an age when money is less paper and lots more binary code, fintech is a critical sector for managing the constant stream of funds from here to there to everywhere. And, as it would happen, fintech is also a thriving economic driver here in the Cincinnati region.
A Fintech Sector Breakdown
While some traditional economic sectors break down into easily understood divisions and subsectors, fintech, as something of an emerging concept, condenses less easily into bullets and points. We can gain a better understanding of this sector by looking at its young history, though.
As a concept, fintech first emerged as a way to describe the digitization of processes performed by traditional financial services—think banks using software to manage the funds of businesses and consumers. But as the Internet evolved and much of our daily lives moved online, the term fintech expanded to include digital products that automate and deliver financial services to each and every one of us. Fintech is the software and algorithms that help us all, from large-scale businesses to individual consumers, better manage finances.
Today, you're likely to see the term "fintech" used in the discussion of cryptocurrencies, but there are numerous players in the fintech space seeking to disrupt traditional (and often traditionally onerous) financial services. This includes online mortgage services, microloan providers, mobile-only stock trading platforms and more.
Fintech Is Thriving in Cincinnati
When we think of cutting-edge technologies, of course it's natural to assume those apps on our phones (and sites we access) come out of Silicon Valley, New York and other digital hotspots. But with Cincinnati's long, established history as a financial epicenter, home to such banking powerhouses as Fifth Third, Huntington, PNC and U.S. Bank, it only makes sense that the fintech sector would find an easy foothold in our region.
And indeed, Cincinnati is emerging as a fintech proving ground. In part, this is due to natural partnerships between legacy financial institutions and local tech start-ups. But we must also consider our region's strong entrepreneurial ecosystem, with easy access to resources, a strong talent pool, world-class educational institutions, and more emboldening big ideas. Furthermore, critical resources, such as those found in the Cincinnati Innovation District®, enable exciting entrepreneurial ideas to become reality.
Some of the names operating in the fintech sector locally are familiar, such as the aforementioned Fifth Third and U.S. Bank, as well as Western & Southern Financial Group and Paycor. Other, more recent fintech entities are newer, more nimble and meet the expanding potential of digital finance management, such as Coterie, FIS, 10XTS, and more.
And all told, these fintech players are having a big impact on our region. Fintech jobs totaled over 36,000 in 2021 and grew at a rate of 2 percent in the five years prior to 2021 (with a 4 percent growth rate expected over the coming five years) and run the gamut from loan officers to software developers to user support specialists. These jobs are being created via rapid sector growth, which saw a 23 percent increase in related businesses in the five years leading up to 2021 for a total of more than 3,500.
Fintech comprises a $9.7B GRP industry for our region, which can meet 77 percent of its fintech needs within the region – and is only expected to increase as the sector grows in Cincinnati.
The Future of Fintech Is Local
Fintech is a solid bet for Cincinnati's economy, but what exactly could that look like in the coming decade? It's hard to get too specific on this point—could you have imagined buying, applying for and getting approved for a mortgage on a palm-sized phone 20 years ago? —but we know that our local region is already a strong player in the fintech sector, with all the parts necessary to grow into a major player in our increasingly digital economy.
Just as river-bound material goods of yesteryear found a natural course through Cincinnati, so, too, will digital funds continue to flow through our region via financial technologies produced by and operated in the Cincinnati region.