REDI Cincinnati's 2021 Annual Report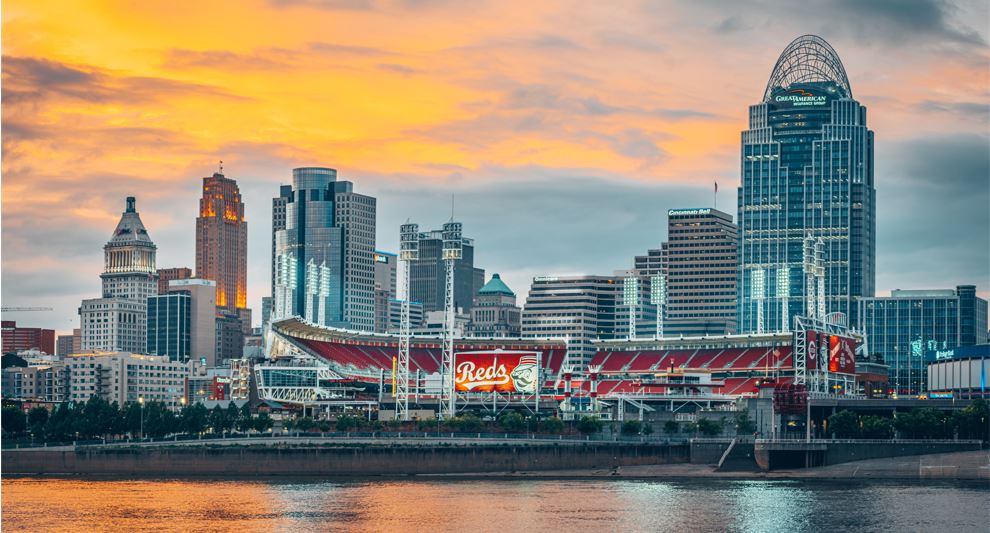 Over the past year, we've seen our region rise to meet and succeed amidst unprecedented challenges. We watched as businesses and individuals discovered the Cincinnati region for the thriving, resilient community of workers, citizens and leaders we've long known comprise our tri-state area.
Here at REDI Cincinnati, we powered ahead to ensure a robust recovery. Working with our partners across the region we secured more than 7,000 jobs and over $750 million in capital investment. We collectively attracted record venture capital to Ohio for early-stage companies and supported local companies with commitments to create jobs within underrepresented regional companies and communities. The REDI Cincinnati team worked tirelessly to strengthen our region's role as a destination for nation-leading expertise in tech, advanced manufacturing, biohealth and business & professional services.
The Cincinnati region is winning, and the future is bright.
Our Cincinnati Bengals captivated the region and nation with their Super Bowl LVI appearance this year, succeeding with the same gritty determination that is indicative of our reputation as a region. And in the process, they shed light on a place that is reaching new heights when the rest of the country is returning to normal in the post-pandemic reality. Thanks in large part to the collaboration across our Metropolitan Statistical Area, we are poised to ensure sustainable economic success in our region for generations to come and show the world that It Is Us.
Click here to download REDI Cincinnati's 2021 Annual Report.