The Cincinnati Innovation District Announces Inaugural Advisory Council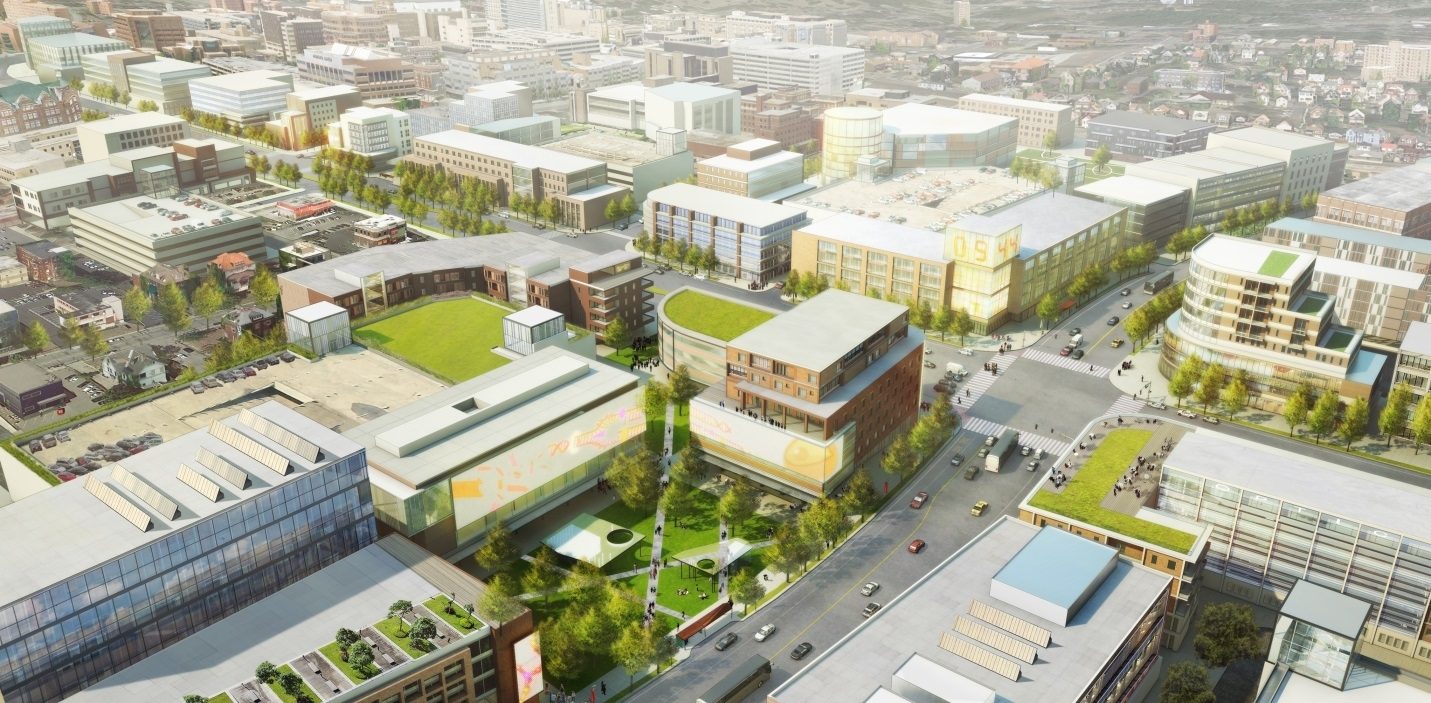 CINCINNATI – September 28, 2021 – The Cincinnati Innovation District® (CID), a purpose-built innovation district where creative collisions occur and people, companies and organizations solve problems that matter, announced today the formation of an Advisory Council. The inaugural Council includes distinguished national business leaders, each with a connection to Cincinnati and the state of Ohio whose focus will be to provide executive-level expertise and guidance to the CID leadership, connect potential opportunities to the district and help demonstrate to the nation and the world Ohio's commitment to growing, attracting and retaining talent.
The Council, chaired by Ohio Lt. Governor Jon Husted, is a driving force in Ohio's commitment to becoming the most innovative state in the Midwest. "I'm looking forward to chairing this Advisory Council and working with President Pinto and the talented team of business leaders he has assembled," said Husted. "The mission and potential of the Cincinnati Innovation District is amazing, and it will be a primary driver for talent development and recruiting as well as further distinguishing Cincinnati as a hub for innovation and entrepreneurship."
Joining the Council is University of Cincinnati President and Chair of the Uptown Consortium, Neville G. Pinto, PhD, whose leadership has helped guide the creation of the CID.  "The Cincinnati Innovation District — with the University of Cincinnati at its heart — is unique," said Pinto. "The university is able to provide much needed talent to companies within the Cincinnati Innovation District. And those practitioners who hire our students serve as co-educators. This builds on the model we founded through cooperative education more than 100 years ago. These innovative connections create a powerful win for our students, the business community and our region."
"We are very proud to have assembled a stellar group of bold and experienced leaders to provide guidance to the innovation district leadership," said David J. Adams, Executive Director of the Cincinnati Innovation District. "With their national and international acumen, we look forward to their engagement as ambassadors for the city, the state and the nation."
CID Advisory Council members include:
About the Cincinnati Innovation District
The Cincinnati Innovation District is a unique and thriving ecosystem that attracts, produces, retains and develops talent by co-locating and collaborating with organizations. Unveiled in 2020 by Ohio Governor Mike DeWine and Lt. Governor Jon Husted along with JobsOhio and innovation district leadership, the district envelops myriad innovation assets and access to some of the world's leading academic and research centers, organizations and talent pools. Powered by the University of Cincinnati, the CID includes the world-renowned Cincinnati Children's Hospital Medical Center and other national research centers. The district's mission is to become a globally recognized talent hub and lead a transformational movement. The combination of industry engagement, unique experiential platforms and accessible research expertise — working at the pace of change — will become a model nationwide. For more information on the Cincinnati Innovation District, visit www.cincyid.com.