Samuel Adams Announces Plans to Add New Canning Lines and Jobs in 18-month Enhancement Project at Over-The-Rhine Brewery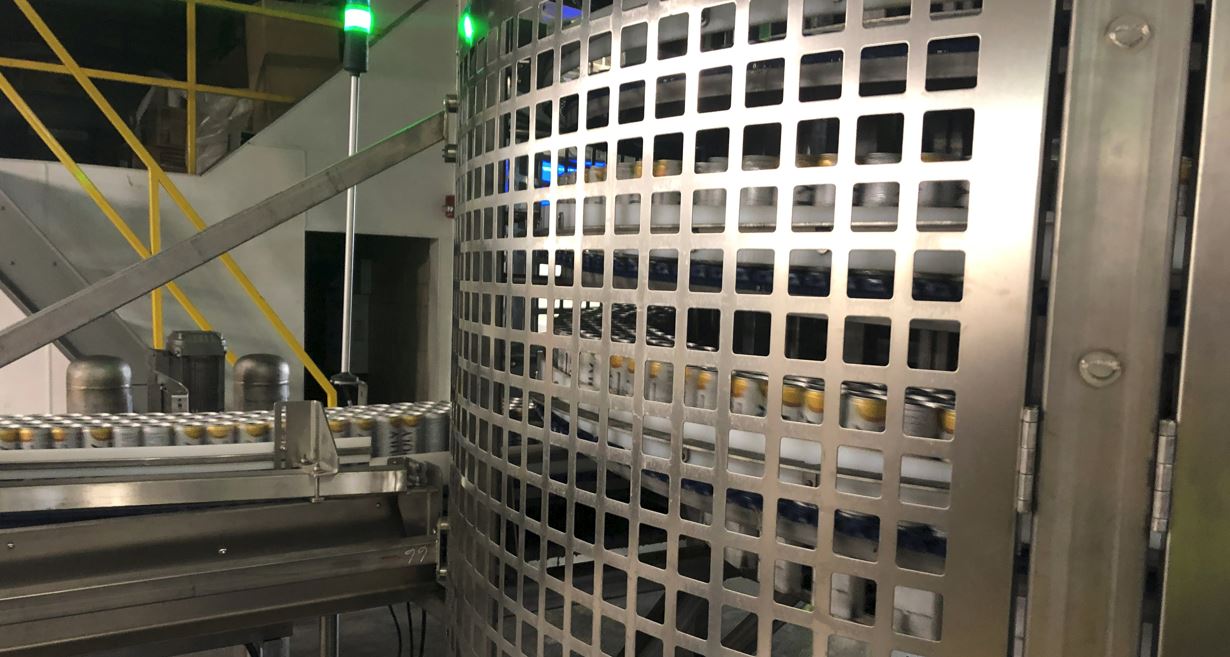 Today, The Boston Beer Company and Samuel Adams Cincinnati Brewery announce plans for a significant expansion of the brewery located on Cincinnati's Central Parkway. The project will be the largest brewery investment in the long and storied history of brewing in Cincinnati.
The substantial brewery enhancement will support the growing demand for products across the Boston Beer portfolio, bringing additional production capabilities to the site, including two highly anticipated canning lines and innovative packing equipment to support brands like Samuel Adams, Angry Orchard, Twisted Tea and Truly Hard Seltzer. Once completed, the brewery will be able to quadruple production in Cincinnati. The project will also add more than one hundred new jobs.
Over the next 18 months, the current building, built as the Schoenling Brewery nearly a century ago and visible along the Central Parkway, will see significant internal renovations and a facelift including building extensions on both the north and south ends of the property. The project will also create new parking areas for coworkers and visitors and new routes for trucks when on-site to deliver ingredients or ship beer.
The enhancement project in Cincinnati illustrates Samuel Adams' commitment to coworkers, community, and customers. The State of Ohio and the City of Cincinnati have continued to support the growth of Samuel Adams in Over-the-Rhine at both the brewery and neighboring taproom. Samuel Adams has worked closely with the Cincinnati Department of Economic and Community Development, JobsOhio, and the Regional Economic Development Initiative (REDI) Cincinnati through the enhancement plans. Samuel Adams received a Job Creation Tax Credit from the Ohio Development Services Agency in support of the project and JobsOhio also plans to aid the project, which will be made public after a final agreement is executed. The craft brewing industry is thriving in the area and Samuel Adams is proud to play a role in its continued growth.
Jim Koch, Samuel Adams Founder & Brewer, on Cincinnati Brewery expansion:
My hometown of Cincinnati has always played an important role in the Samuel Adams' story. After all, it is where I found my great, great grandfather's recipe for what is now known as Samuel Adams Boston Lager and where we have brewed countless Boston Beer Company products since 1994. Senator Portman and the state of Ohio have been champions for the craft beer community and we're grateful for their partnership and support.
Steve Dixon, Samuel Adams Cincinnati Brewery Superintendent, on expansion:
Our commitment to this community motivates us every day to come to this historic brewery and brew amazing products. Now with this highly anticipated expansion and investment, the Samuel Adams Cincinnati Brewery will be able to add to this capable team while bringing even more great products from the Boston Beer Company portfolio to Cincinnati drinkers.
Ohio Governor Mike DeWine on the impact of Boston Beer Company in Ohio:
Ohio's advantages in talent and logistics make it a premier destination for this substantial investment from the Boston Beer Company. Some of the country's most recognizable brands will be produced and distributed at this cutting-edge facility, adding more than 100 jobs and a new chapter to Cincinnati's proud brewing heritage.
Ohio Senator Rob Portman on Craft Brewing in Ohio:
This significant investment is great news for Cincinnati at a time when good news is desperately needed. This expansion will create more than 100 jobs for my hometown, which will help boost the region's economy. I'm proud that my work to support the craft brewing industry through the bipartisan Craft Beverage Modernization & Tax Reform Act included in the 2017 tax reform law, and I'm pleased it is helping Samuel Adams reinvest more in their businesses and our communities. I will continue to work with craft breweries, like Samuel Adams, to ensure they have the resources and tools they need to grow their industry, starting with making the craft beverage excise tax relief permanent, which will in turn bolster Ohio's economy and help Ohioans succeed and flourish.
Kimm Lauterbach, President, and CEO, REDI Cincinnati:
More than 50 breweries, including Samuel Adams, carry on the Cincinnati region's legacy as a place built on brewing mastery. The company's $85 million investment in its state-of-the-art facility in Over-the-Rhine further establishes the region as a leader in food and flavoring and positions Samuel Adams to serve its customers both near and far for many years to come. I am grateful for our partnership with the City of Cincinnati, JobsOhio, and the Ohio Development Services Agency, which made this project possible.
Economic development is about creating a place where companies can thrive and individuals can enjoy a higher standard of living. JobsOhio plays a leading role in economic development and serves as a catalyst to accelerate growth by investing in communities, helping Ohio's businesses expand, and attracting new companies to the state – all contributing to job creation, greater payrolls, and more investment.
The Regional Economic Development Initiative (REDI) Cincinnati is the first point-of-contact for companies locating or growing in the 16-county region at the heart of southwest Ohio, northern Kentucky, and southeast Indiana. REDI Cincinnati is supported by top business leaders and community partners and staffed by a team of economic development experts who are uniting the Cincinnati region to compete globally. The future is bright, and we're building it, right now.