REDI Cincinnati's Go-To Guide to FTZs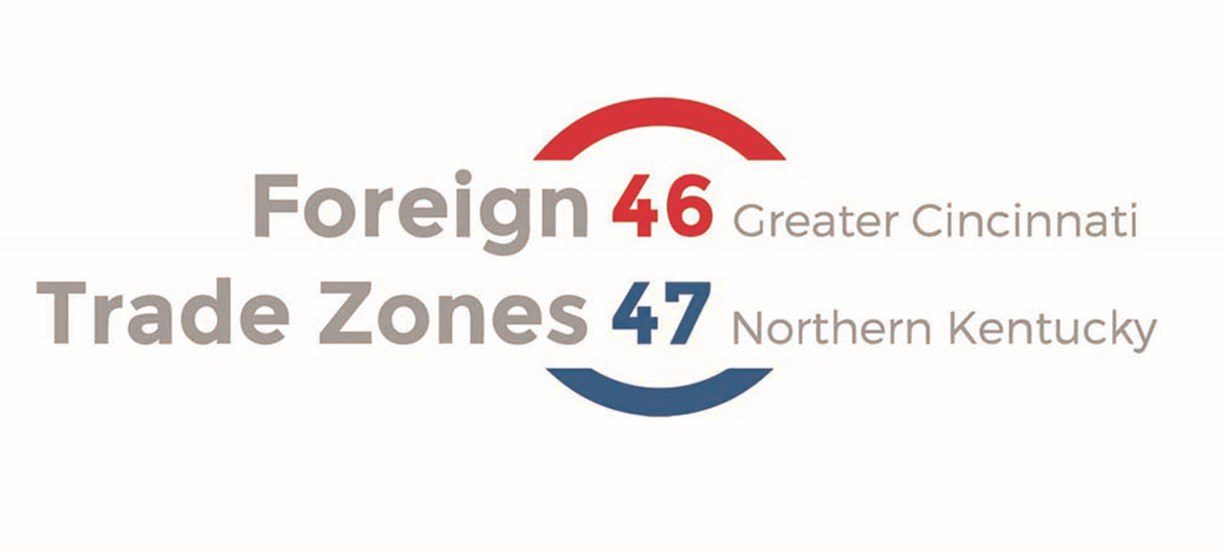 First introduced by Congress in 1934, Foreign Trade Zones (FTZs) are secure, designated locations in the United States that are considered to be outside of U.S. Customs territory. Businesses operating as part of an FTZ can reduce or eliminate tax and trade duties on imported and exported merchandise.
In the Cincinnati region we are served by two FTZs: Greater Cincinnati FTZ #46 and Northern Kentucky FTZ #47. Established in 1978, our regional FTZs have benefited numerous companies with considerable savings, but as our region has grown — and our manufacturers along with it — there are many companies who may not realize they qualify for, or could benefit from, participation in an FTZ.
"Many more businesses could benefit from expanding their view on the ROI of FTZs," says Melissa Johnson, who manages the Cincinnati region's FTZs as Executive Vice President for The Port.
"The tangible financial benefits are clear, but there are also significant benefits that serve to optimize a company's operations, like more efficient inventory control and streamlined customs procedures. All of these add up to even greater in-your-pocket savings that a company can put back into expansion, construction and its workforce."
So how can you determine if your company qualifies for an FTZ? And what should you expect from the application process? Here are Johnson's tips for successfully joining one of our region's FTZs.
1. Confirm your eligibility for FTZ status
If you are a manufacturer or distributor importing at least $3 million or more a year, and your imports are primarily from a country with whom the United States does not have a free trade agreement, your business might be a good candidate for an FTZ. You can quickly confirm your company's eligibility by walking through the interactive FTZ decision tree on the Greater Cincinnati Foreign Trade Zone website.
2. Contact REDI Cincinnati and your local FTZ grantee
As our region's local FTZ grantee, Johnson recommends informing her and either REDI Cincinnati or Northern Kentucky Tri-ED as early as possible of any interest in the FTZ program. Together, we can help familiarize you with the application process, initiate conversations with customs and border control, and guide you through the ins and outs of your geographic location. We can also connect you to valuable resources like FTZ consulting firms, the Federal Foreign Trade Zone Board, National Association of Foreign Trade Zones, and mentor companies who have been through the application process themselves.
3. Perform an FTZ cost-benefit analysis
Once you've confirmed that your business qualifies for activation as an FTZ, you'll want to take some time to assess how the FTZ will benefit your bottom line more specifically. You can start by using the savings estimator on gcftz.com. Collecting and plugging in the numbers of imported products will take a bit of upfront work on your part, but you'll get a clearer picture of just how much you stand to save by participating in the FTZ program. Taking this step can help you gain valuable buy-in from your company's stakeholders.
4. Engage an FTZ consulting firm
There is a lot to navigate when applying for FTZ admission: visits and conversations with customs and border protection, the application to the federal FTZ board and establishing a relationship with your local FTZ grantee. A consulting firm with niche expertise in FTZs can help with all of those things, plus provide strategic expertise including financial analysis and forecasting future growth. They'll make sure you are meeting all of the important application milestones. Johnson can provide a resource list of consultants who have successfully established a zone for companies in our region.
5. Network with other FTZ companies
Because the FTZ application process is detailed and procedural, it helps to consult with real people who can support your company's goal. In addition to connections that Johnson and REDI Cincinnati can initiate, The National Association of Foreign Trade Zones brings together FTZ grantees and operators to promote the U.S. Foreign Trade Zones program. Their website should be a go-to resource for any business considering an FTZ, and their annual convention provides an opportunity to connect with the FTZ community on a national level.
Questions? Contact Cierra Clymer, director of international business development today at 513.579.3103.