PROVIDING SECURITY FOR THE REGION AND THE WORLD
With the constant and continuous advancement of sophisticated cyberattacks, data security spending continues to soar and spur the growth of cybersecurity businesses. Thanks to a cost-competitive operating environment and a strong tech talent pipeline, tech-based employment in the Cincinnati region has increased nearly 25% in five years
.

Plus, Zillow named Cincinnati the #5 best city among the nation's top up-and-coming tech markets in 2020
.
Cincinnati MSA Technology Industry Snapshot
Growth in Jobs (2017-2021)
Gross Regional Product (GRP)
Source: EMSI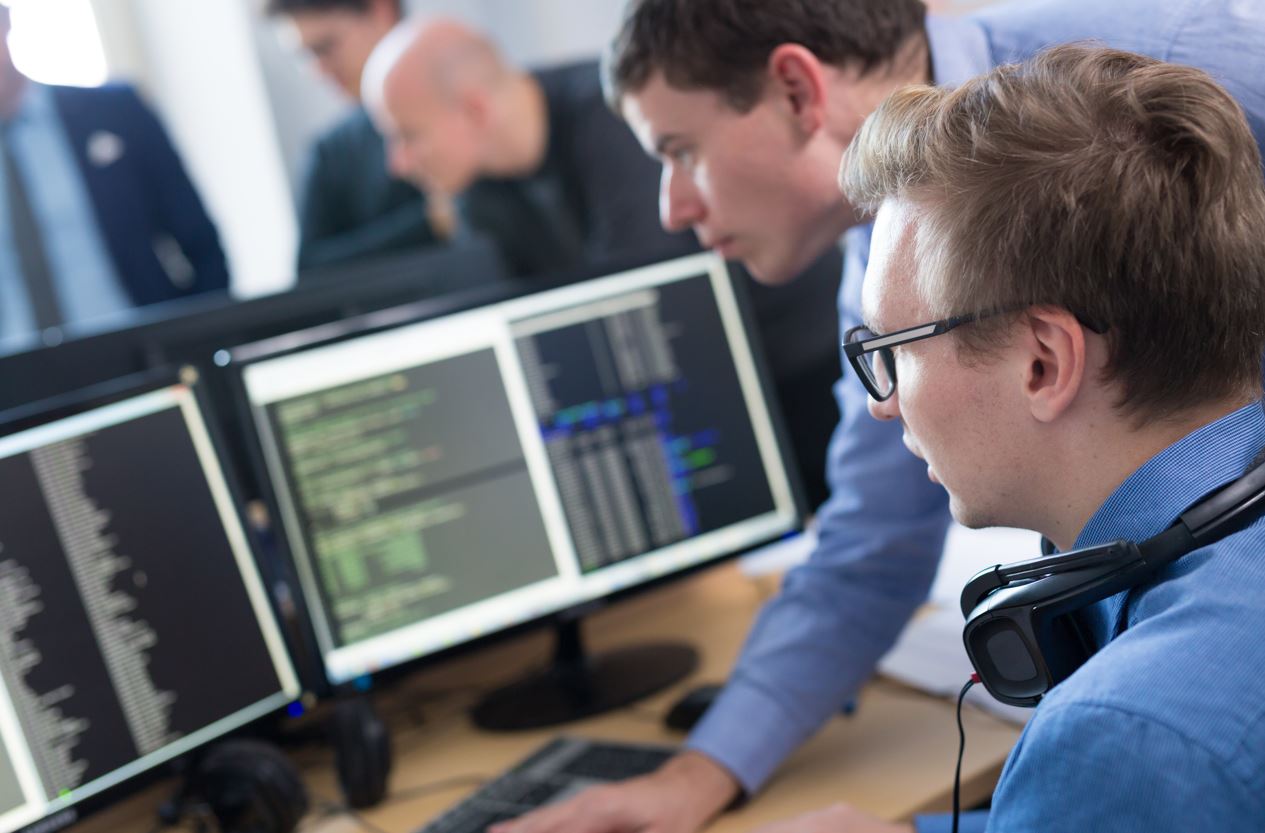 AN INNOVATION HUB RIGHT AT YOUR DOORSTEP
Computer informatics technology and computer science are the number one and number 3 enrolled majors, respectively, at Northern Kentucky University, with 50% of IT graduates specializing in cybersecurity or network security.
The University of Cincinnati is a recognized feeder school to the National Security Administration for its cybersecurity program.
The region is home to the Cincinnati Innovation District®, a burgeoning ecosystem of thinkers, researchers, students, and industry leaders that is developing ideas and solving real-world challenges. It's powered in part by the University of Cincinnati and the promise of 15,000 new STEM graduates are ready to provide tech solutions more quickly and completely than ever before.
The cost of living in the Cincinnati region is 30% lower than on the U.S. coasts and housing is more affordable than nearby markets like Columbus, Chicago, and St. Louis.
Downtown Cincinnati offers a triple-redundant electrical power system that prevents power outages and ensures companies will experience the reliability they need when dealing with security threats.
Hear from the companies in our region.
"We have built a world-class data strategy and analytics team here to address business opportunities across every P&G function."
"The Cincinnati Innovation District, anchored by the economic engine of the University of Cincinnati, is fueling the talent needs of the region. Together, with REDI and the community, we are working to create 20,000 jobs and $3B in annual economic impact for our region. Our model is a blueprint for the state and the nation."
"After living on four continents and running businesses in over 60 countries, I would have never guessed my path would lead back to Cincinnati. And I can say that I have never lived in a city, nor do I know of a city, in which so many great things co-exist. Billions of people around the world would consider this a dreamland of possibilities, and I am confident that not only will we continue our momentum, but that our best years are right in front of us."
The Cincinnati Region's Innovation District
Innovation is Here to Stay
"A unique and thriving ecosystem, The Cincinnati Innovation District is anchored by the University of Cincinnati, a Carnegie Level 1 research institution, and Cincinnati Children's Hospital, a nationally ranked pediatric and research institution – combined they produce in excess of $450M per year in research. The University of Cincinnati is 46,000 students strong across many disciplines and is focused on solving society's problems. With the acceleration of STEM graduates and research talent, the Cincinnati Innovation District is positioned to attract talent and the organizations that seek that talent."
Read More
Take a Look at the Cincinnati Region's Innovation Corridor:
Fuel your business with innovators and makers