Warehouse Equipment Manufacturer Expanding in the Cincinnati Region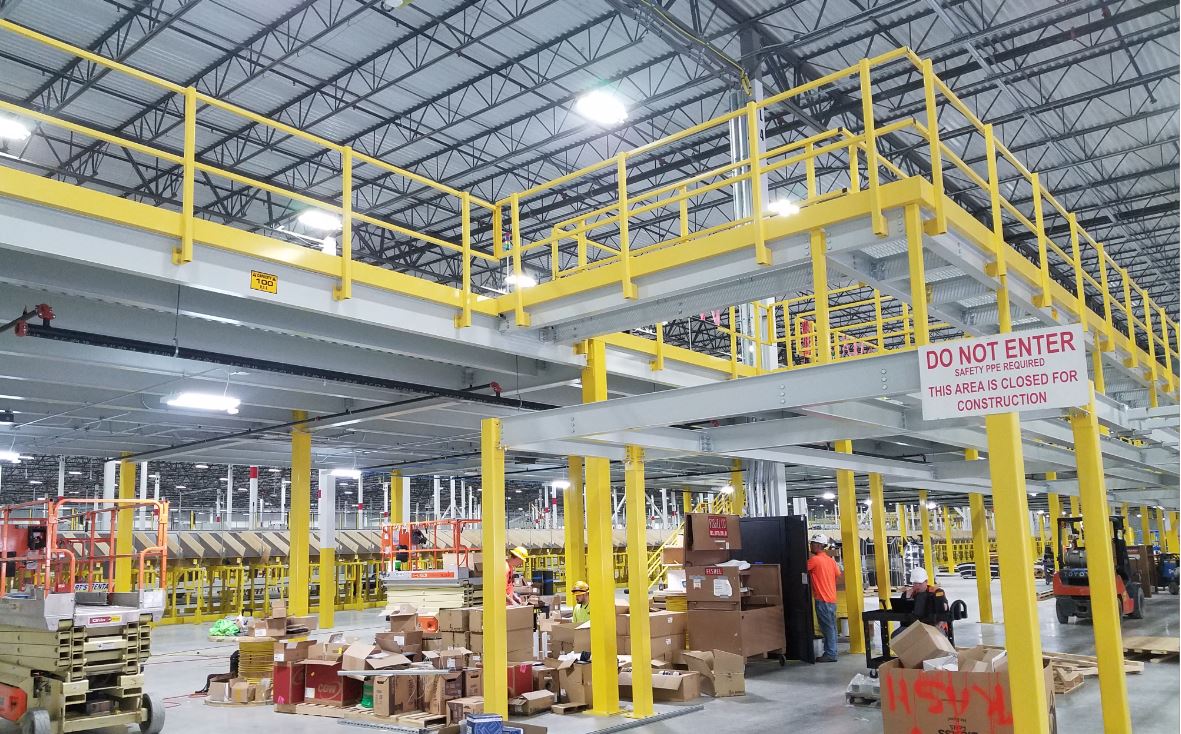 CINCINNATI, OHIO – JUNE 10, 2021 – Heartland Steel Products, a manufacturer of custom warehouse solutions for retailers and distributors, is expanding at its facility in Harrison, Ohio, and plans to add at least 25 new jobs. Heartland announced that it is investing $650,000 to expand production capacity at the facility after consolidating facilities in Michigan.
"As we learn how to successfully navigate the tumultuous waters of 'the new normal' brought on by the COVID-19 pandemic, Heartland Steel Products is happy to share that we are hiring approximately 30 new employees and adding 10,000 square feet to our existing footprint in Harrison, Ohio," said Danielle Lyons-Paris, representative of Heartland Steel Products. "This unprecedented growth is due in part to the recent boom of e-commerce and the expansion of third party logistics facilities that dot the landscape of the United States and beyond."
Heartland made the decision to focus its resources in the city of Harrison thanks to its superior access to highways, closer proximity to clients, and space at the site for continued growth. In 2010, Heartland purchased the Harrison facility from Torbek Industries. The company also has operations in Lodi, California and Marysville, Michigan.
Heartland has more than doubled its headcount in Harrison since mid-2020 and is looking to fill additional unfilled positions immediately. Open positions include industrial painters, welders, material handlers, customer service representatives and supervisors. Those interested can find more information and submit applications here.
"The amount of goods that are sold online continues to grow, with some estimates predicting that e-commerce will make up more than 25% of retail goods sold by 2025," said Kimm Lauterbach, REDI Cincinnati president, and CEO. "The Cincinnati region is benefitting from this evolution, with Heartland being the latest example. As demand for warehouse solutions rises, we look forward to Heartland continuing to grow in the region. "
Heartland attributed the increased demand for its storage solutions to the rise in eCommerce and growing logistics and distribution activity, in part fueled by the pandemic. Heartland's Harrison facility now houses production for its full line of products, making it easy for companies to source equipment from a single location and save on freight costs. Walmart, Target, and Menards are among the retailers that use Heartland products for their warehouse equipment needs. JobsOhio supported Heartland's investment with a JobsOhio Grant.
"Ohio's strong economic comeback continues! Heartland Steel Products' investment demonstrates how Ohio's manufacturing talent and supply chain advantage is continuing to push our economy past the pandemic and toward sustained growth," said J.P. Nauseef, JobsOhio president and CEO. "We look forward to partnering with Heartland Steel as it continues to expand in Ohio and grow its North American presence."
About Heartland Steel Products
Heartland Steel Products partners with new and existing e-commerce, supply chain, manufacturing, distribution and storage facilities to identify, design and manufacture customized material handling and safety solutions products. When you choose to do business with Heartland Steel, you are supporting each individual working in our manufacturing plants, putting money back into our local and national economy, and supporting a company committed to taking care of our people and our customers.  We are built in the USA.
About JobsOhio
JobsOhio is a private nonprofit economic development corporation designed to drive job creation and new capital investment in Ohio through business attraction, retention, and expansion. The organization also works to seed talent production in its targeted industries and to attract talent to Ohio through Find Your Ohio. JobsOhio works with six regional partners across Ohio: Dayton Development Coalition, Ohio Southeast Economic Development, One Columbus, REDI Cincinnati, Regional Growth Partnership, and Team NEO. Learn more at www.jobsohio.com. Follow us on LinkedIn, Twitter, and Facebook.
About REDI Cincinnati
The Regional Economic Development Initiative (REDI) Cincinnati is the first point-of-contact for companies locating or growing in the 16-county region at the heart of southwest Ohio, northern Kentucky, and southeast Indiana. REDI Cincinnati is supported by top business leaders and community partners and staffed by a team of economic development experts who are uniting the Cincinnati region to compete globally.
The future is bright, and we're building it, right now.