Trailer Manufacturer to Create 249 Jobs in Cincinnati Region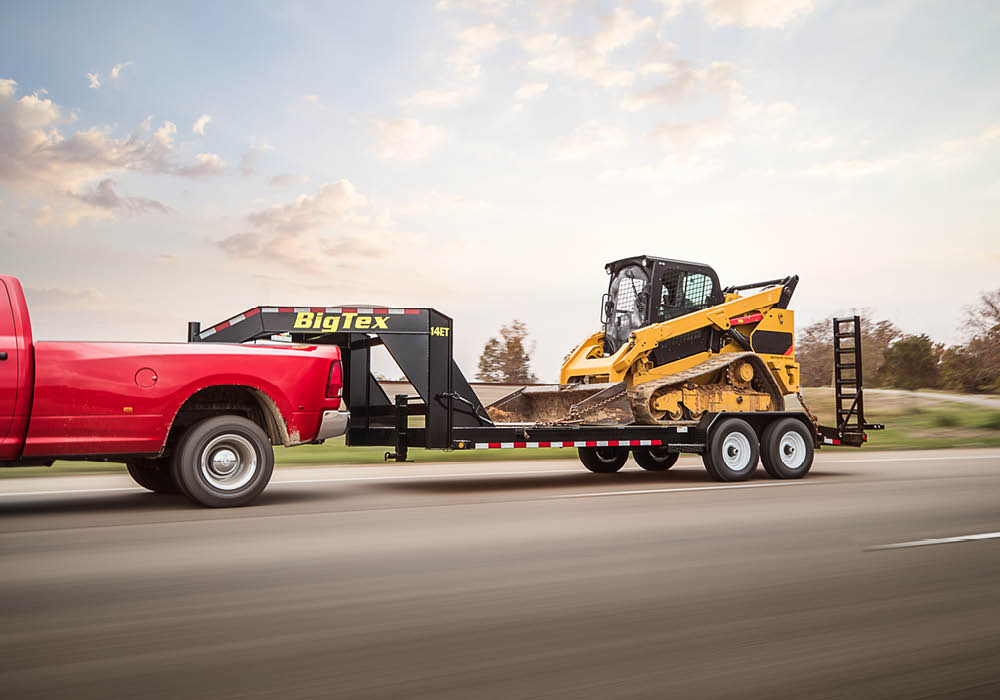 CINCINNATI, February 26, 2021 – American Trailer World Corp. (ATW®), a manufacturer, retailer, and distributor of trailers, truck equipment, and related parts and accessories in North America, announced it will invest $18 million to establish a new trailer manufacturing facility in Batavia Township, creating 249 new jobs. ATW® says the facility will be one of its largest and most technologically advanced facilities. The facility, once completed, will produce trailers under many of its current brands, including Big Tex® and PJ Trailers®.
"We are pleased to announce our expansion of operations into the southern Ohio region. Also, we are excited to bring manufacturing jobs to the local community," said Eric Blackwell, ATW® COO.
ATW® was looking to expand its business presence in the Midwest so it could meet increased demands for its products. The new site, located off State Route 32, will complement ATW®'s current production facility in Mt. Orab. ATW® considered locations in Michigan, Kentucky, and Indiana before choosing Batavia Township because of its proximity to existing operations and easy access to the rest of the Midwest.
"As many as 77% of companies say they are investing in their supply chain to increase capacity and avoid disruptions because of the pandemic," said Kimm Lauterbach, REDI Cincinnati president, and CEO. "The Cincinnati region is poised to be at the center of this investment due to its access to the rest of the country and because of investments like ATW®'s. I'm grateful for our partnership with JobsOhio and the Ohio Development Service Agency for supporting ATW®'s growth in Batavia Township."
Since the summer of 2020, ATW® has seen a steady growth in sales and is anticipating a record year for 2021 fueled by demand for its products. ATW® was created in 2015 as a result of the merger of Big Tex Trailers® and American Trailer Works, two leading companies in the trailer industry. ATW® is the largest manufacturer, retailer, and distributor of professional-grade and consumer-grade trailers, truck equipment, and related parts and accessories in North America. In the 4th quarter of 2021, the company will start hiring welders, assembly associates, materials handlers, painters, and leadership roles to fill the new facility. The Ohio Development Services Agency approved a job creation tax credit to support ATW®'s growth. JobsOhio plans to provide assistance for the project, which will be made public after a final agreement is executed.
About ATW®
Headquartered in Richardson, Texas, ATW® is the most diversified manufacturer and largest retailer and distributor of professional-grade and consumer-grade trailers, truck equipment, parts, and accessories in North America. With a high-quality portfolio of trailers, truck equipment, and related parts to serve the needs of builders, sellers, and end-users; ATW focuses on providing innovative hauling solutions for the road ahead. ATW's portfolio of companies includes Big Tex Trailers®, CM Truck Beds®, PJ Trailers®, Carry-On Trailer®, BWise Trailers®, and RC Trailers®, as well as TexTrail® Trailer Parts® and the Big Tex Trailer World® family of retail stores.
About JobsOhio
JobsOhio is a private nonprofit economic development corporation designed to drive job creation and new capital investment in Ohio through business attraction, retention, and expansion. The organization also works to seed talent production in its targeted industries and to attract talent to Ohio through Find Your Ohio. JobsOhio works with six regional partners across Ohio: Dayton Development Coalition, Ohio Southeast Economic Development, One Columbus, REDI Cincinnati, Regional Growth Partnership, and Team NEO. Learn more at www.jobsohio.com. Follow us on LinkedIn, Twitter, and Facebook.
About REDI Cincinnati
The Regional Economic Development Initiative (REDI) Cincinnati is the first point-of-contact for companies locating or growing in the 16-county region at the heart of southwest Ohio, northern Kentucky, and southeast Indiana. REDI Cincinnati is supported by top business leaders and community partners and staffed by a team of economic development experts who are uniting the Cincinnati region to compete globally.
The future is bright, and we're building it, right now.