Strength in Early Adoption: How Greater Cincy companies, apps and disruptive tech are building IoT infrastructure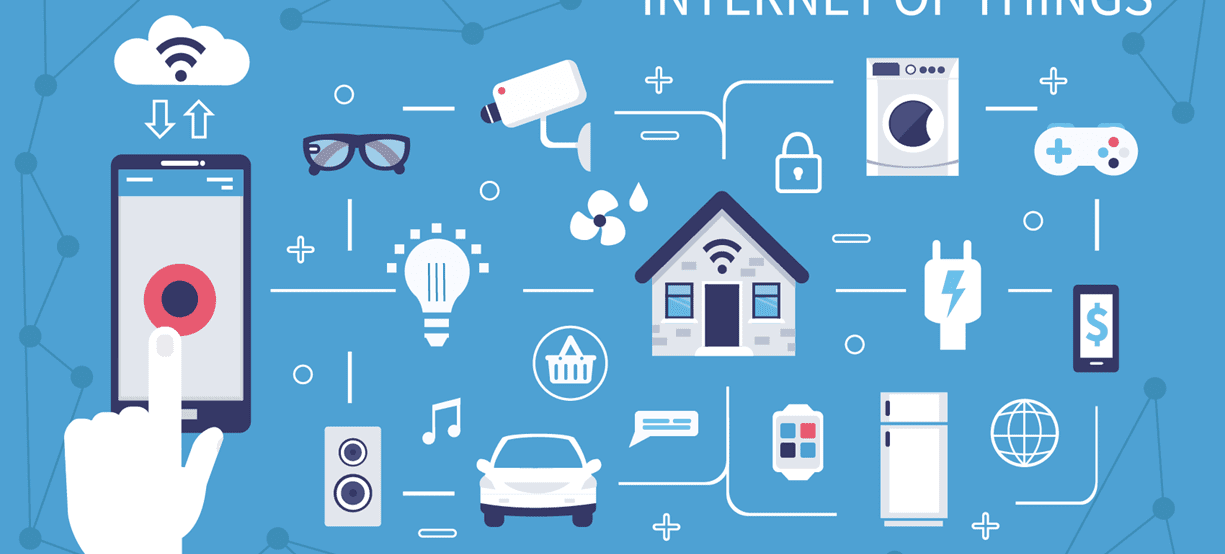 The clearest difference between the Internet as we know it, and the fast-growing Internet of Things (IoT), is in the name: IoT applies to anything that is both connected to the Internet and has a tangible, real-life presence. That includes everything from your apartment's Nest thermostat to the FitBit on your wrist.
In the near future, humans will be able to interact with nearly any object using IoT technology. Already, we've grown accustomed to virtual assistants, smart light bulbs, smart locks and even smart pet feeders that monitor and anticipate our household needs — and the implications for retail, healthcare and other industries are real.
That's where REDI Cincinnati comes in. We look at IoT through the lens of economic development, analyzing how the Greater Cincinnati region can thrive by adapting and developing this technology. Device manufacturing makes up its own arm of the IoT tree, known as the Industrial Internet of Things (IIoT), and as a recent study by Deloitte Group confirms, that connection to manufacturing positions Greater Cincinnati for strong leadership in this new frontier;  meanwhile, our region is keeping pace with the other benchmark cities of Charlotte, Denver, Indianapolis, Nashville and St. Louis in terms of workforce talent.
Compellingly, our corporate riches are many. We boast a strong healthcare and higher education ecosystem that partners with anchor companies like GE Aviation, Kroger, Procter & Gamble, Amazon and DHL to pave the way for unlimited successful IoT startups and spinoffs.
Let's take a look at some of Greater Cincinnati's strengths at the intersection of data analytics, retail/CPG, healthcare and manufacturing that position the region for accelerating growth of IoT assets in the coming decade:
Data analytics
The presence of a large number of trusted data-analytics companies makes Greater Cincinnati a destination for the next wave of IoT innovation. We've long been home to a high concentration of market research companies — more than 100 at last count — and some have begun to apply increasingly more data analytics to the mix. Think of a company like 84.51, pioneers of the ubiquitous shopper's loyalty card, applying cutting-edge technology to solve problems for consumers. This level of talent, which is popping up all over the region, is a key component needed to support a thriving IoT ecosystem from start to finish.
Retail/CPG
Our region has established strength in brick-and-mortar retail, e-commerce and distribution/logistics, with a workforce that's more than equipped to meet industry demands. You can barely walk down a U.S. grocery store aisle without seeing an item that was branded, packaged or manufactured within the Greater Cincinnati region — brands like Airheads, Sam Adams, Swiffer, Keebler, Chinet and George Remus. Retail giants like Kroger ensure those shelves are never empty, while the e-commerce innovators at Amazon, operating the company's only air hub from CVG, enable those items to reach your front door with the same guarantee. At the same time, our logistics companies like TQL and Verst Group move those items everywhere else they need to be. At so many points in the lifecycle of a consumer product, someone in Greater Cincinnati is pushing the button, making the decision, researching the next iteration or handling the finished product. A start-to-finish ecosystem and collision of technology and talent is the key.
Healthcare
Greater Cincinnati has long been recognized as a leader in healthcare and Life Sciences innovation, and that reputation is growing. Medical device, instrument and pharmaceutical manufacturing alone comprise more than 6,600 workers in the region. Successful spinout companies include Akebia Therapeutics, Blue Ash Therapeutics and Aerpio Pharmaceuticals. One of the most exciting IoT Life Sciences companies, Eccrine Systems, is also pioneering their technology right here. Born out of innovative research and intellectual property that originated from the University of Cincinnati and the Air Force Research Labs at Wright-Patterson Air Force Base, this wearable, sweat sensing technology could have applications for the military, sports, everyday consumers and beyond.
Manufacturing
Greater Cincinnati is a region that is really good at making machines — particularly ones that enable other machines. One such example is TechStars graduate Losant, a software platform that enables companies to mine data generated onsite by workers, machines and facilities and identify inefficiencies to help streamline their processes. To date, the company has raised more than $5 million in Series A rounds led by seed-stage startup investor CincyTech, among other funds.
The bottom line is, if you're looking for a place where, from start to finish, will position your company at the forefront of new and emerging IoT technology in an array of industries and sectors, look no further than Greater Cincinnati.