Once Again, Greater Cincinnati is No. 1 in Sustainability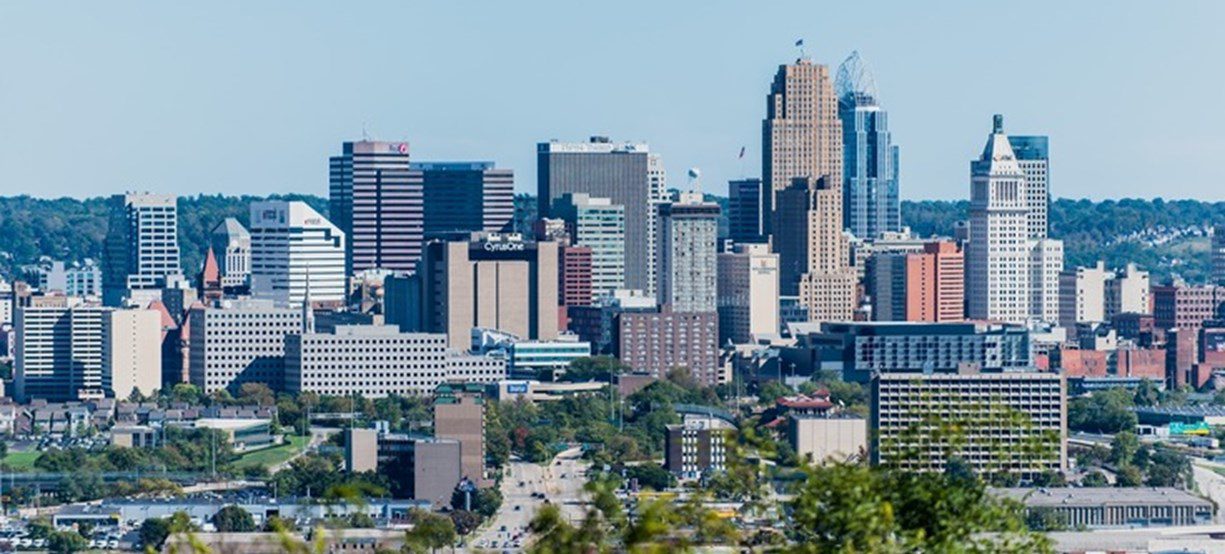 Cincinnati once again topped the list of the nation's most sustainable metro areas, according to national corporate real estate and economic development journal, Site Selection Magazine.
REDI Cincinnati checked in with leaders from the City of Cincinnati Office of Environmental Sustainability to learn which regional partnerships are contributing most to our growing reputation as a leader in sustainable industry, and how plans being implemented in the urban core are tying in with those taking effect around our region. We also got details on the ambitious 2018 Green Cincinnati Plan for reducing carbon emissions by 80 percent by 2050 and achieving 100 percent renewable energy usage. The plan, created in late 2017, includes a proposal to build the nation's largest city-owned solar array.
Earlier this year, the City contracted with Houston-based electric company Dynergy Inc. to purchase 100 percent green energy for nearly all municipal buildings through 2021. In total, the Green Cincinnati Plan outlines 80 strategies to advance equitable sustainability in our region's built environment, education and outreach programs, energy, food, natural systems, transportation and waste infrastructure.
"Cincinnati's sustainability efforts continue to gain national and international attention," said Cincinnati Mayor John Cranley in announcing the City's recognition by Site Selection Magazine. "It has become clear that cities and local municipalities will lead the global effort to fight climate change, and Cincinnati is on the front lines."
Ambition spans brands, supply chain, life in Greater Cincy
The region's second-largest Fortune 500 company, Procter & Gamble, topped the list of companies raising Greater Cincinnati's profile as a leader in sustainability and green energy. The Site Selection rankings highlighted P&G's Ambition 2030 Plan, partly aimed at reducing pollution by transitioning to 100 percent recyclable or reusable packaging for the company's leading 20 brands.
"We believe P&G can be a force for good and a force for growth, and we are taking a more deliberate approach to delighting consumers while enabling responsible consumption," said P&G President and CEO David Taylor when announcing P&G's environmental and sustainability goals for 2030 earlier this year. "Consumers expect the brands they trust to deliver superior performance and to also help solve some of the most complex challenges facing our world. Our global reach, our understanding of the five billion consumers we serve, and our innovation capabilities give us a unique ability to make a positive difference."
Green employers and investors respond in kind
As Site Selection points out, our regional leaders aren't the only ones who recognize the ranking's significance. Business leaders across the globe continue to develop the knowledge and skills to embed sustainability in core business strategy so they can reduce risk; create competitive advantage and develop innovative services, products, and processes, while building value for society and protecting the planet.
"More and more, companies have sustainability in mind when they are deciding where to locate," reflected Larry Falkin, director of the City of Cincinnati's Office of Environment and Sustainability. "Cincinnati's sustainability efforts are giving the city an economic boost, while improving quality of life for all Cincinnatians."
"As more companies, entrepreneurs and innovators recognize Greater Cincinnati's value as a leader in sustainability and green jobs, we will be here to welcome them," said Kimm Lauterbach, Vice President of Business Development & Project Management at REDI Cincinnati.