Northern Kentucky automotive manufacturer recognized for growth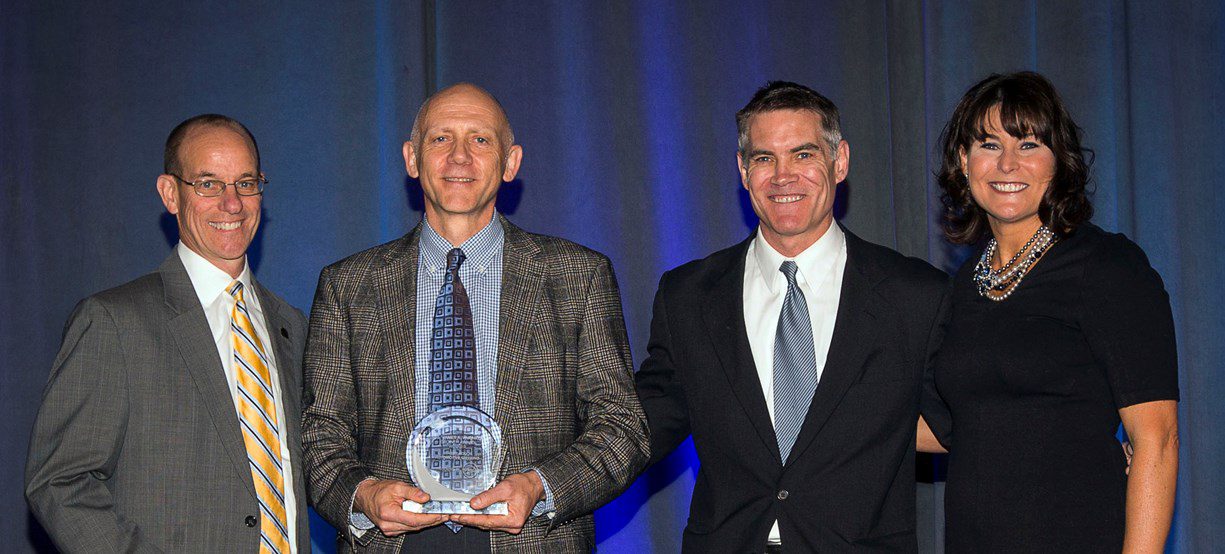 In 2015, Bosch realized it was time to expand, and that expansion is being recognized by local economic development practitioners.
On May 3, Robert Bosch Automotive Steering, LLC, earned a Growth Award from the Regional Economic Development Initiative (REDI) Cincinnati. Based on feedback from a panel of local economic development practitioners, Bosch was named as one of four winners. Others Growth Award winners include ADVICS Manufacturing Ohio, Inc.; Aprecia Pharmaceuticals; and Barclaycard US. These four projects were selected from more than 190 completed throughout the three-state, 15-county Greater Cincinnati region in 2015.
In the early 2000s, the company was at the forefront of changing its steering technology from hydraulic-powered to electric power steering. Given Bosch's early adoption of this technology, the company grew rapidly from 2009 through 2015, as electric power steering became more popular.
Greater Cincinnati proved to be the prime location to house the expanded business.
"Our roots in Greater Cincinnati give us a leg up," said Mike Hirsch, COO and vice president of operations at Robert Bosch Automotive Steering, LLC.
In addition to the strategic location, Bosch recognized the strong talent base available to it. As the company continued to grow, it needed a place that could provide the necessary talent. The German-based company emulated an apprenticeship program that's becoming a model for manufacturers across Kentucky.
"Bosch has contributed to the success of Northern Kentucky's economy with its tremendous growth," said Boone County judge-executive Gary Moore, board chair of Northern Kentucky Tri-ED. "Local leaders initiated our region's efforts to develop an advanced manufacturing apprenticeship program that other companies are now benefitting from and utilizing.
Bosch is in a unique position in Greater Cincinnati. It is able to work with nearby partners to increase the amount of available talent for itself and the regional manufacturing industry as a whole.
"Usually, we have to compete for talent," said Bugajski. "Here, we're able to work with local schools and community leaders to promote manufacturing and grow the talent pool."
When the talent pool grows, the entire region benefits. 
"Bosch has been a true community partner to the City of Florence," said Mayor Diane Whalen. "We sincerely appreciate its investment in our City, efforts to develop the skills of our students and provide jobs for future generations.
Bosch and its fellow winners were recognized during a ceremony at the Duke Energy Convention Center on May 3.