Meet the Team Behind the Mission: Q&A with Brandon Simmons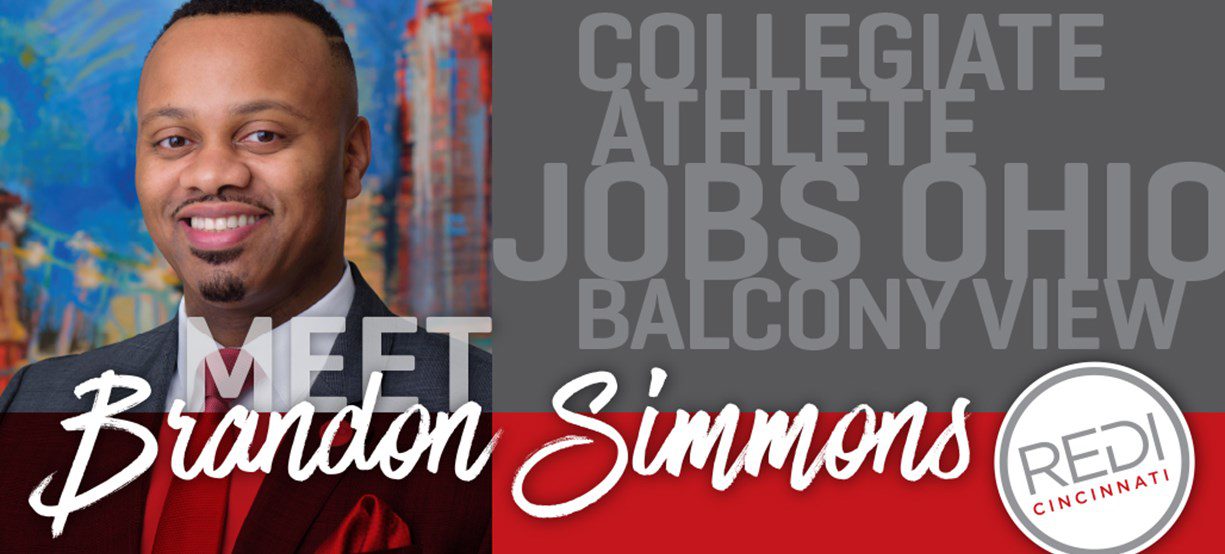 When he accepted a position as REDI Cincinnati's Vice President of Project Management, Brandon Simmons made the move to Greater Cincinnati.
But it was by no means the Cleveland native's first introduction to the three-state, 15-county region. In previous roles with JobsOhio, Brandon managed expansion and attraction projects across the state. Notably, his work in 2016 helped bring a Barclaycard call center to Hamilton, Ohio.
"My involvement with REDI Cincinnati increased when I accepted the position of Project Management Director at JobsOhio and became responsible for monitoring the statewide project pipeline," Brandon says. "Through those opportunities, I have benefited from what I believe to be Greater Cincinnati's strongest asset, the extremely hardworking, intelligent, and collaborative players in this region."
One such person, Brandon says, is REDI Cincinnati President and CEO Kimm Lauterbach, whose passion for economic development made taking the job an easy decision.
"When you walk into a place like REDI Cincinnati, you can feel people moving at the speed of business. The professionalism shines through. The culture is what attracts you. My hope is to continue growing REDI Cincinnati's mission in building and contributing to the local ecosystem."
What personal characteristics or experiences have most influenced your approach to economic development?
I'm a very competitive person. It's embedded in my DNA. My father raised four kids on his own, so we were expected to compete for everything, including scholarships to offset the cost of college. That competitiveness helped me attend Bucknell University on an academic and football scholarship. As a collegiate athlete, I learned how to attain personal goals while attacking a common goal, and that's something I've carried into my professional life.
I often approach professional situations with what I like to call a 'balcony view.' Whatever room I'm in, I like to pull myself from the conversation to get a clear view of all the players involved. I believe that if you don't have that balcony view, you may be offering selfish or limited solutions without considering the needs and goals of everyone around the table.
What one word would you use to describe your career thus far?
Diverse. My experiences building relationships, understanding independent strategies, and articulating interdependencies to different groups have helped me become a diverse thinker. Working in the private sector has also helped me look at economic development from a company's perspective, which I believe will help me add 'fuel to the fire' in building more inclusive client relationships on behalf of REDI Cincinnati.
What are some of Greater Cincinnati's strengths and opportunities related to economic development?
Greater Cincinnati presents a low-cost market, diverse industries, strong public-private relationships, and a proven economic development ecosystem. Our strong regional assets and industry strengths in healthcare, advanced manufacturing, and IT set the region up for long-term success. As these industries continue to grow and evolve and technology continues to advance, the challenge many communities will continue to face, and Ohio more specifically, will be continuously building the recruitment and training ecosystem to remain competitive.