Leading visual image company expands Blue Ash HQ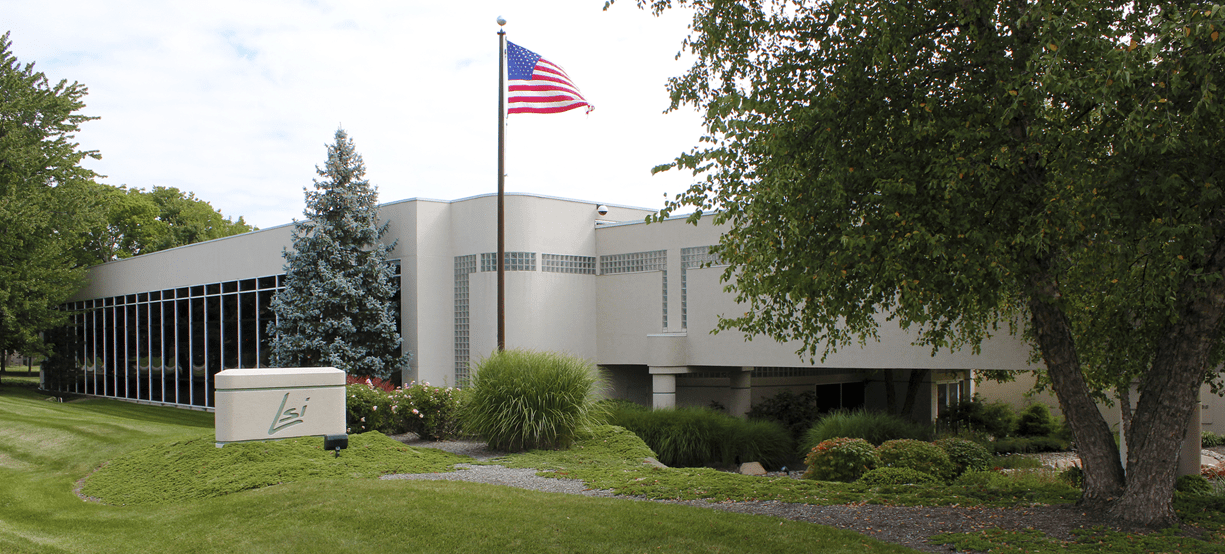 CINCINNATI – LSI Industries, Inc., a manufacturer of high-performance lighting and graphic solutions for commercial, industrial and multi-site retail applications, announced today that it plans to expand its presence at its headquarters in Blue Ash, Ohio. The company will add 50 jobs to its assembly operation and executive team, with a total new payroll of more than $1.3 million. 
"We are pleased to be expanding our team in Blue Ash," said Jim Clark, chief executive officer of LSI Industries. "The strength of our manufacturing operations as well as strategic initiatives centered on energy-saving and brand-building solutions for our national customer base, have positioned us to bring additional resources into the organization to support continued growth. The sizeable talent pool combined with the new tax incentive makes Greater Cincinnati an attractive place to focus that development, and we're proud to continue our long relationship with the community." 
LSI Industries shares an extended history with the state of Ohio. Founded in Blue Ash, OH in 1976, the now public company has grown significantly over its 43-year history to serve a range of niche markets including petroleum, automotive, quick serve restaurants, grocery, banking, retail, renovation, parking and warehousing. Over time, LSI expanded its operational footprint, both organically and through acquisition, to comprise facilities around the country, including two additional Ohio locations (Columbus, OH and North Canton, OH). Today, Blue Ash remains the corporate headquarters and continues to drive strategy and innovation for the manufacturer. The expansion will result in additional talent to support the company's mission of providing high-performance lighting and graphic solutions that improve visual image, engagement, and operational efficiencies for its customers. 
The State of Ohio approved a Job Creation Tax Credit for the project, with a rate at .883% for a term of five years. 
"We're excited to partner with LSI Industries and welcome their continued investment in Greater Cincinnati," said Kimm Lauterbach, President and CEO of REDI Cincinnati. "This project is a testament to the region's competitive advantage in delivering talent and affordability to manufacturers like LSI Industries." 
"LSI Industries' decision to choose Ohio for this expansion speaks to Southwest Ohio's manufacturing strength," said Glenn Richardson, JobsOhio managing director for advanced manufacturing. "We welcome the LSI Industries growth in Blue Ash and the 50 new jobs it will bring to support customer demand for its high-quality lighting and graphics systems." 
LSI Industries is now hiring for a variety of positions at its Blue Ash, OH location. "We are excited to connect with candidates in the areas of sales; marketing, including marketing communications and product marketing roles; and manufacturing for assembly and general labor positions," said Chris Winters, corporate director of human resources. "LSI is focused on cultivating long-term career opportunities and growth paths for our team members, as well as providing competitive wages, benefits and flexible shift options." Interested candidates can visit www.lsi-industries.com or send information to careers@lsi-industries.com. 
About LSI Industries, Inc.
LSI Industries Inc. is a U.S.-based designer, manufacturer and marketer of lighting, graphics and technology solutions for both indoor and outdoor applications.  The Company is a leader in the primary markets it serves including petroleum, automotive, quick serve restaurants, grocery, banking, retail, renovation, parking and warehousing.  Products are marketed throughout North America by a network of independent sales representatives and distributors, as well as through national accounts.  LSI partners with its customers to provide a full range of design support, engineering, installation and project management services.  Headquartered in Blue Ash, Ohio, LSI currently employs over 1,200 employees and operates eight facilities throughout the U.S.  The Company's common shares are traded on the NASDAQ Global Select Market under the symbol LYTS. Additional information can be found on the Investor Relations page at www.lsi-industries.com.