CONNECTING YOU FASTER TO CUSTOMERS, PARTNERS, AND SUPPLIERS
The Cincinnati region is a hub of innovation—an ideal setting to support the promise of cloud-based digital management systems and automation in supply chain and transportation management. This, combined with a low cost of living, high quality of life, and affordable class-A real estate space, provides a recipe for success for a growing list of smart supply chain and transportation tech companies.
Setting You Up For Supply Chain Success
#1
Metro For Population Access Within One-Day Drive
#1
Nation's Largest Inland Port
#1
Fastest Growing North American Cargo Airport
14%
Job Growth In Logistics and Distribution (EMSI 2021.2)
Cincinnati MSA Technology Industry Snapshot
Growth in Jobs (2015-2020)
Gross Regional Product (GRP)
Source: EMSI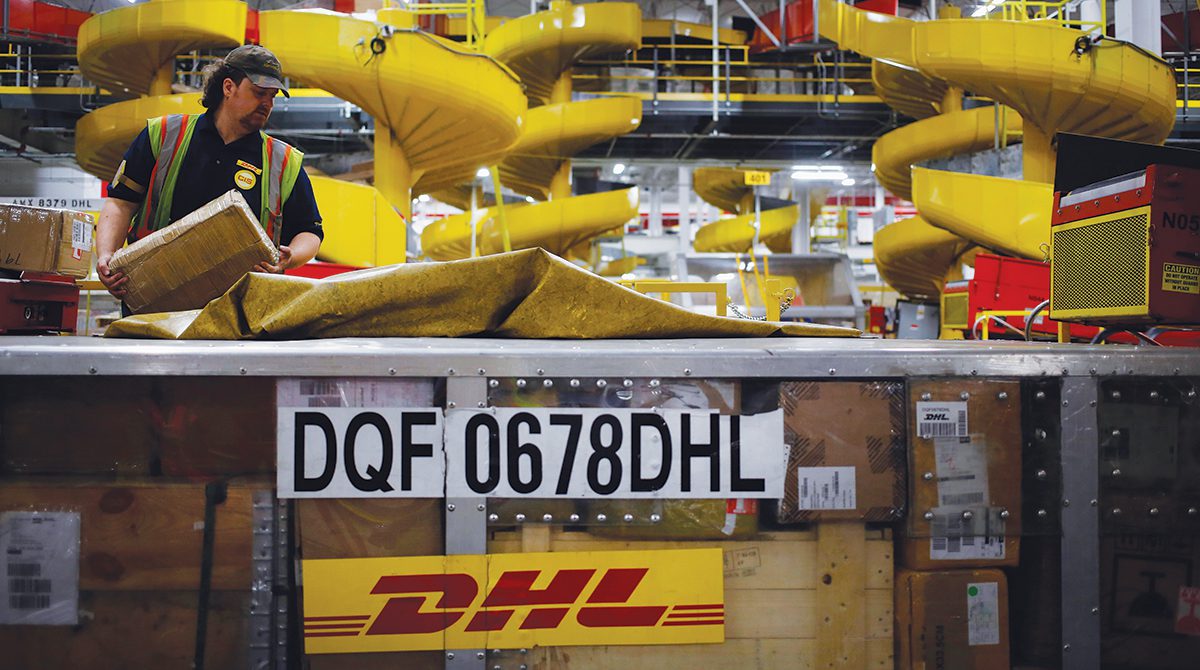 A THRIVING CONSUMER AND DATA ANALYTICS NEXUS
Eleven passenger airlines fly nonstop to more than 50 destinations from the Cincinnati/Northern Kentucky International Airpost (CVG), with the 9.1 million passengers in 2019 marking a 34% increase since 2015.
Our strong logistics industry moves large and small items by train, boat, truck or plane.
CVG is the 7th largest cargo airport in North America.
The region is home to the Cincinnati Innovation District®, an ecosystem of thinkers, researchers, students, and industry that is developing the next great idea and solving real-world challenges. It's powered in part by the University of Cincinnati and the promise of 15,000 new STEM graduates ready to provide tech solutions.
Young professionals are flocking to the neighborhoods of Over-the-Rhine and Pendleton, where public and private investment has led to breweries, restaurants, and theaters, all within a walkable commute to downtown Cincinnati.
Hear from the companies in our region.
"The Cincinnati Innovation District, anchored by the economic engine of the University of Cincinnati, is fueling the talent needs of the region. Together, with REDI and the community, we are working to create 20,000 jobs and $3B in annual economic impact for our region. Our model is a blueprint for the state and the nation."
"After living on four continents and running businesses in over 60 countries, I would have never guessed my path would lead back to Cincinnati. And I can say that I have never lived in a city, nor do I know of a city, in which so many great things co-exist. Billions of people around the world would consider this a dreamland of possibilities, and I am confident that not only will we continue our momentum, but that our best years are right in front of us."
The Cincinnati Region's Innovation District
Innovation is Here to Stay
"A unique and thriving ecosystem, The Cincinnati Innovation District is anchored by the University of Cincinnati, a Carnegie Level 1 research institution, and Cincinnati Children's Hospital, a nationally ranked pediatric and research institution – combined they produce in excess of $450M per year in research. The University of Cincinnati is 46,000 students strong across many disciplines and is focused on solving society's problems. With the acceleration of STEM graduates and research talent, the Cincinnati Innovation District is positioned to attract talent and the organizations that seek that talent."
Read More
Take a Look at the Cincinnati Region's Innovation Corridor:
Fuel your business with innovators and makers