Here's why sites like Marydale are a matchmaker's dream come true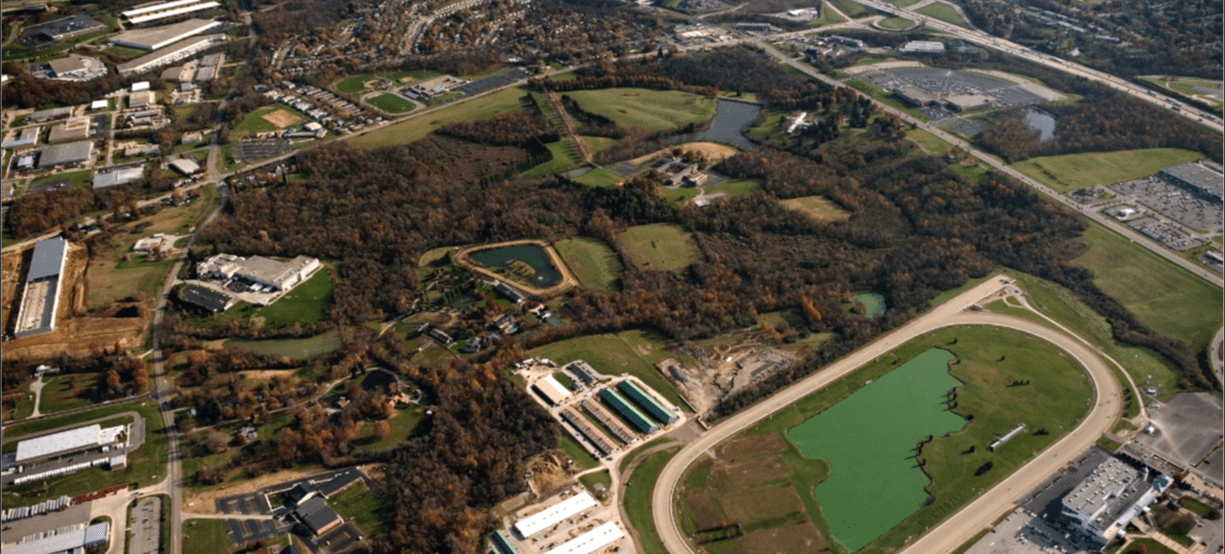 In many ways, REDI Cincinnati is the "matchmaker" of corporate site selection. As regional economic developers, we get to know business leaders, listening carefully to their workforce needs and challenges as they prepare to locate or expand. Then, we introduce them to a range of prospective sites and help them narrow down the list, eliminating incompatibilities until they are ultimately paired with an ideal location that will support success well into the future.
That process of elimination involves a delicate balance of speed, risk, and resources. Companies must often account for unknown future variables, while remaining agile enough to cut a site from consideration and switch their focus as new properties and options come online. Development professionals, meanwhile, achieve success by monitoring the regional real estate climate and doing whatever it takes to bring viable sites to market.
Like most things, the process becomes a lot easier with all hands on deck.
In recent years, Greater Cincinnati has renewed its commitment to developing and promoting corporate sites across the region. Case in point: Marydale Business Park, one of Greater Cincinnati's most promising corporate properties, a uniquely beautiful infill suburban site located 10 minutes south of downtown Cincinnati and just east of the Cincinnati/Northern Kentucky International Airport.
The 270-acre site, for sale in 10-acre parcels up to entirety, is one great example of properties that can be optimized to support business growth across a wide range of industries. The Class A suburban business park could just as easily accommodate the operational needs of a Fortune 1000 company, as those of a fast-growing startup looking to escape the stifling coastal crowd. 
Marydale developer Eagle Realty Group is an affiliate of Cincinnati-based Fortune 500 Western & Southern Financial Group. Full utilities are installed on the perimeter of the site, and new tenants will join an established community with corporate neighbors that include a major Citibank operations center. The site is located in a natural setting that features a 12-acre lake. A wide array of restaurants, stores and hotels dot the surrounding neighborhood. 
The key to Greater Cincinnati's success with premier sites like Marydale is in our unique ability to collaborate. Our pro-business elected officials, economic development leaders, utility companies and real estate professionals have forged powerful synergies that are already yielding not only impressive sites, but a strong ecosystem that empowers regional companies to invest in their own future success.
As our region continues to capitalize on growing interest from locationally active companies across the United States, signature Greater Cincinnati sites like the Marydale Business Park will serve as the jewels in our crown and shining examples of how our regional leaders lift one another, acting quickly and efficiently to meet the needs of the 21st century workforce.