Here's how Greater Cincinnati answers the call for viable sites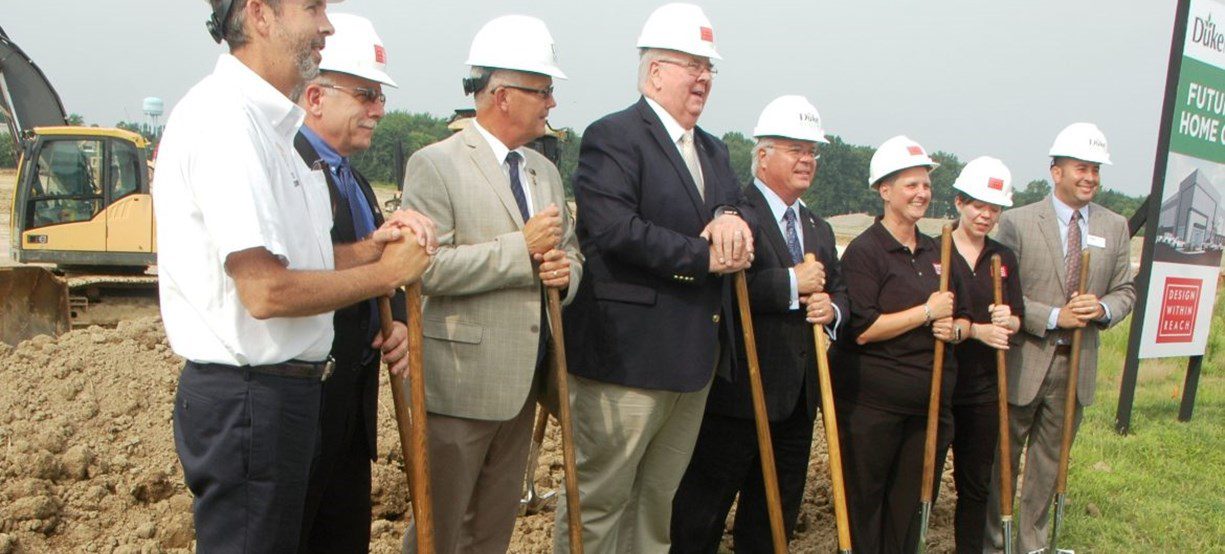 Companies rely on many things to support their growth: prime location, access to customers, robust talent pipeline, and engaged local business leaders are just a few. But without viable sites where they can effectively do business, those needs take a distant backseat. 
That's why in recent years REDI Cincinnati has worked to answer the call for more and better sites, as the critical first point of contact that growing businesses need in Southwest Ohio, Northern Kentucky, and Southeast Indiana. And because our three-state region enjoys an exceptional level of synergy between property owners, elected officials, workforce leaders, and economic development professionals, we can respond quickly to real estate site inquiries and begin coordinating assistance for companies looking at available sites locally. 
Site selectors know searching a national database can yield thousands of results. As one of the country's top economic development organizations submitting for site selection projects, REDI Cincinnati helps simplify the process by managing a ZoomProspector database, which filters out sites that do not match the requestor's complete set of criteria for a given project. 
Another powerful tool in REDI Cincinnati's approach to site development is our relationships with Local Economic Development Officials, or LEDOs, who serve as high-touch partners in the site selection process, forging connections with real estate brokers, utilities providers, and due-diligence vendors. LEDOs also help keep our database up to date, ensuring all information is accurate and immediately available once a site request is received—everything from sale or lease price to environmental and endangered species site assessments. 
By tackling these tasks upfront and getting the right approvals in place, we help ensure construction can begin immediately on what economic development professionals refer to as "shovel-ready" sites. This significantly reduces risk for companies evaluating major investment in new operations. 
Looking for the perfect place to relocate or expand? Here are three examples of available sites in Greater Cincinnati that showcase our region's diversity and ability to meet the needs of growing companies across all industries. 
The Behlen Building in Over-the-Rhine: Hamilton County, Ohio
Once home to the family-owned and operated carriage company of Charles Behlen, this historic structure boasts the raw industrial aesthetic that urban-minded companies desire in one of Cincinnati's most exciting neighborhoods. The multi-tenant building features 9,200 square feet of office space including kitchens and elevators. Located in a designated Opportunity Zone, space is offered for leasing opportunities by the Cincinnati Center City Development Corp. (3CDC). Explore this and other available urban sites in Hamilton County. 
Marydale Business Park: Boone County, Kentucky

The 270-acre Marydale Business Park is one of the region's most promising corporate sites, located just 10 minutes south of downtown Cincinnati and directly east of the Cincinnati/Northern Kentucky International Airport. This uniquely beautiful infill suburban site, for sale in 10-acre parcels up to entirety, is one great example of properties that can be optimized to support business growth across a wide range of industries. The Class A suburban business park could just as easily accommodate the operational needs of a Fortune 1000 company as those of a fast-growing startup looking to escape the stifling coastal crowd. Click here for more details. 
South Afton Industrial Park: Clermont County, Ohio
Shortly after it was purchased in 2016, SiteOhio authenticated the 242-acre South Afton Industrial Park as "shovel-ready for development." Fast forward to today: Duke Realty has begun construction on a 617,000-square-foot facility that will soon be occupied by Design Within Reach. With 193 acres remaining available for development, this site has been submitted to 43 manufacturing project leads seeking an average of 50 acres. Learn more here. 
As the region's economic development partner, REDI Cincinnati is available at a moment's notice to coordinate resources and quickly respond to real estate site inquiries. Interested parties should email Kevin Donnelly, REDI Cincinnati Director of Project Management, at KDonnelly@REDICincinnati.com, or call (513) 562-8463. We look forward to helping your business thrive in Greater Cincinnati!