German Automation Leader Festo Finds the Cincinnati Region an Ideal Place to Invest for Growth in the U.S.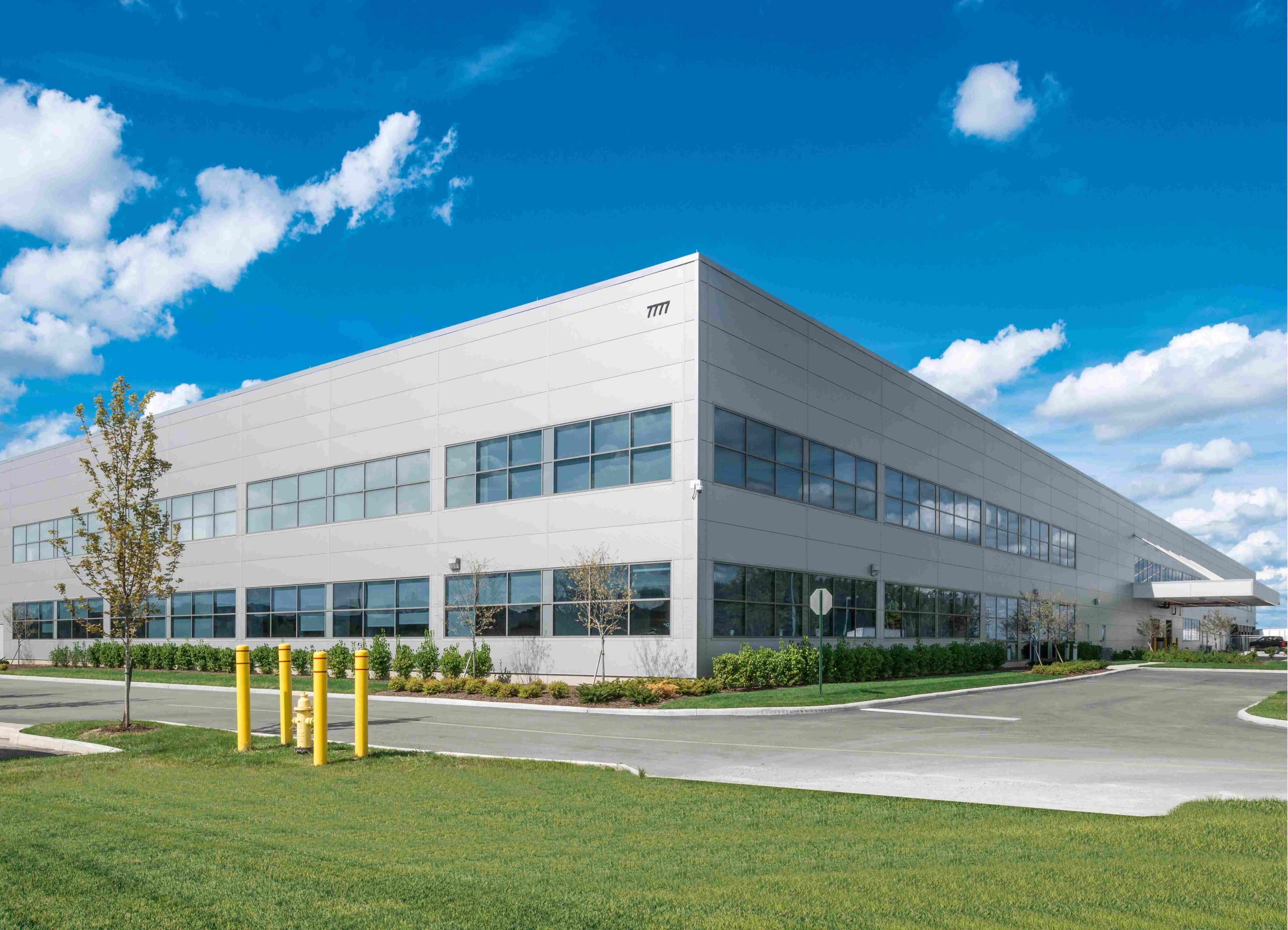 From the original distribution center to today's thriving multi-functional campus, Festo prospers in Southwestern Ohio.
By Kim Harper-Gage, Chief Operating Officer, Festo North America
When Festo, a family owned $3 billion company with headquarters in Esslingen, Germany, selected Mason, Ohio, north of Cincinnati, for the location of its new North American Regional Service Center, executives were confident they had invested in an optimum location. Time has proven their decision to invest a wise one.
Less than 10 years after selecting Mason as the site of its distribution facility, the 47-acre campus today features a Festo Global Production Center, the company's designation for its largest manufacturing facilities. Also housed on site are a state-of-the-art warehouse/distribution facility, a center for the manufacture of automation training equipment, a training hub, and a Festo Technology Engineering Center for research and development into products unique to North American customers.
The activities at the campus support the company's ability to compete on speed of fulfillment. As Carlos Miranda, CEO of Festo North America, recently said during Festo's 50th anniversary celebration, "The post-Covid world is changing. Supply-chain issues and other disruptions are causing regionalization. The regional future is all about shorter supply chains in terms of goods and services. What has Festo done to shorten it supply chain in the U.S.? Well, we have invested in U.S. infrastructure. For example, our fully automated replenishment and inventory system in Mason, Ohio, can pick 10,000 products per day without an error. We ship our most popular products in days if not hours."
An ideal place to invest for growth in the U.S.
The greater Cincinnati region features two Foreign Trade Zones, a central location for shipments to customers, an international airport, the largest inland port in America, 22 colleges and universities, a host of dynamic public and private economic development organizations, and a great place to live and work for attracting and retaining employees.
Foreign Trade Zones
Regionalization means forward deploying components and systems from Europe and Asia to America. Imports and exports in the U.S. are facilitated and made most economical via Foreign Trade Zones (FTZs). Greater Cincinnati features two FTZs – 46 (Southwest Ohio) and 47 (Northern Kentucky). Festo is in the 46 FTZ.
If a business is annually importing more than $3 million in goods, then becoming an (FTZ) operator may be a good fit. FTZs provide cost savings to businesses that operate in zones in three ways: duty deferral, eliminating inverse tariffs, and consolidated entries. FTZs also help lower the overhead of managing imports and exports, making the process simpler and more cost effective. Being an FTZ operator has been fundamental to Festo's success in Southwestern Ohio.
Central location
Another investment consideration for the company was the central location of Southwestern Ohio to Festo customers. Not only is the location equidistant to most of the company's customers, but it also offers shipping options as good or better than anywhere in the United States. Today, the Festo Mason operation is the key facility for U.S.-based manufacture of products and transshipment of globally manufactured products to North American customers.
Economic development organizations
Public and private economic development organizations such as REDI Cincinnati, JobsOhio, the City of Mason, Ohio, the City of Cincinnati, The Port of Greater Cincinnati Development Authority, The Northern Kentucky Tri-County Economic Development Corporation (Tri-ED), and others are creative and knowledgeable in formulating incentive packages and key long-term partners for businesses making Foreign Direct Investments in the U.S. These regional development organizations deliver deep, lasting, and continually productive relationships.
In the greater Cincinnati area, there are also local business organizations geared to the needs and outlooks of European and Asian companies. These organizations include the European American Chamber of Commerce of Greater Cincinnati, the Greater Cincinnati Chinese Chamber of Commerce, the Indian American Chamber of Commerce of Greater Cincinnati & Northern Kentucky, the Japan America Society of Greater Cincinnati, and the Hispanic Chamber Cincinnati USA.
Attractive to employees
Festo is a family-owned business. Management wanted to locate its regional service center in a place that would be attractive and affordable to employees and their families relocating as well as to new employees. The Cincinnati region offers excellent schools, four seasons to enjoy, and a host of recreational opportunities. There are numerous professional and college sports teams as well as arts and entertainment venues. The many colleges and universities in the area offer partnership opportunities in addition to qualified job candidates.
Located on the Ohio River, Cincinnati historically played a vital role in the development of the American heartland – and continues to do so. There are notable Fortune 500 and Fortune 1000 companies headquartered in Cincinnati, including Kroger, Procter & Gamble, Cincinnati Financial, Western & Southern Financial Group, Fifth Third Bancorp, American Financial Group, Cintas, Ohio National Mutual, and E.W. Scripps.
Community involvement
Festo employees know that they are working for a company that makes the lives of others better. Investing in the Mason area opens opportunities to not only build a business, but also to become part of the community through volunteerism, partnerships with schools, and contributing time and money to charitable and development organizations. Investing here means becoming part of a vibrant community, one where involvement can serve to improve employee retention.
###
Prior to joining Festo, Kim was Senior Vice President of Operations and Supply Chain supporting North and South America for ICONEX. She attended Northern Kentucky University, where she studied Business Administration. Kim has also served as Board Chair for Saint Joseph Home in Cincinnati, Ohio, a nonprofit organization that provides systems of support for people with complex disabilities and their families.