Employer Spotlight: O'Gara Armoring protects the lives of U.S. dignitaries from its Fairfield HQ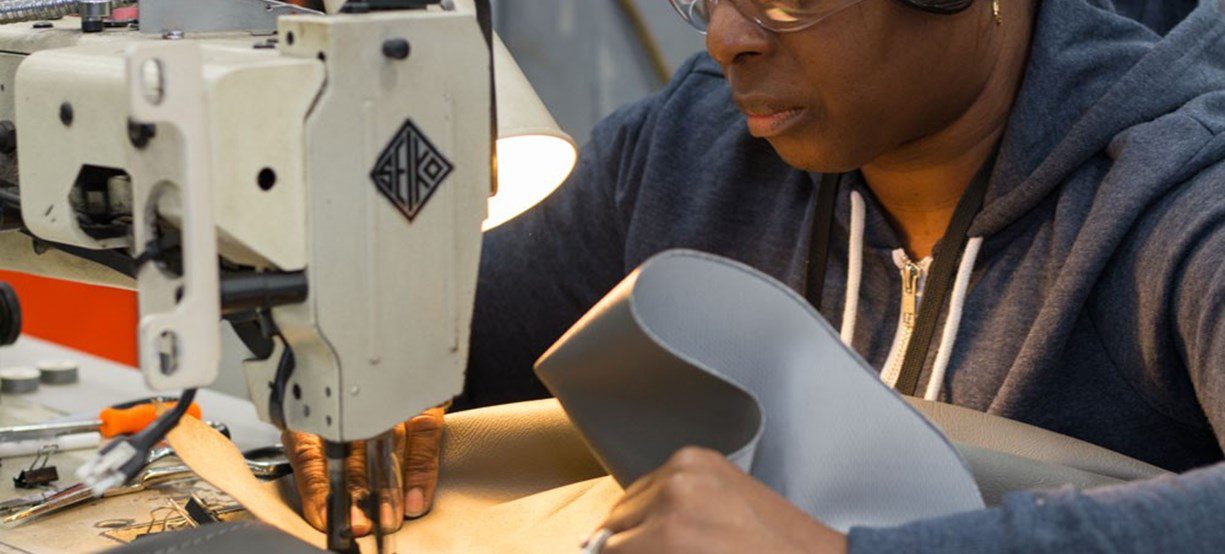 REDI Cincinnati's employer spotlight series shines a light on local companies whose efforts to provide opportunity and promote lifelong learning are transforming our regional workforce — as well as individual lives.
Nestled within an industrial complex just north of downtown Cincinnati sits a 317,000-square-foot facility where welders, engineers, glass technicians, and detailers carry out a mission that's anything but ordinary: Protecting the lives of U.S. presidents, military personnel, and other distinguished VIPs.
For more than 140 years, O'Gara Armoring has led an industry defined by discretion. Armored military vehicles must appear indigenous to their surrounding combat zones, while the relatively nondescript commercial armored vehicles (CAVs) that make up presidential motorcades are designed using the world's most sophisticated steel, glass and composite materials to withstand ballistic fire from handguns, armor-piercing rifles, roadside bombs and IEDs.
With a number of employees from military backgrounds and a singularly patriotic mission, O'Gara is a preferred choice for graduates of trade schools throughout the region that grant advanced manufacturing degrees and certificates.
REDI assisted O'Gara leadership in securing incentives for acquisition of its North American manufacturing headquarters in Fairfield, Ohio. In addition to close proximity with institutions likes Butler Tech and Cincinnati State, its central location allows O'Gara to fill orders quickly when time is of the essence. For example, when military-grade Humvee demand spiked from 30 to 600-plus per month, the U.S. military called on O'Gara to field 20,000 vehicles on time and within budget, thanks to our region's qualified talent pipeline, prime location, and deep logistics bench.   
Mission, camaraderie, and opportunity for advancement are common refrains when talking with O'Gara Armoring employees about the aspects of their work they most enjoy. While many come from military and service backgrounds, the ones who don't express a commitment to supporting troops by showing up each day committed to producing their best work.
Many employees also express feeling supported by O'Gara Armoring leadership to cross-train and explore other job functions. Jennifer Butler works as a seamstress and team leader in the trim department, handling leather, Kevlar, and other materials. She feels fortunate that she is able to earn a living wage as a seamstress — something she didn't know was possible before she started with O'Gara nearly two years ago.
"My coworkers and team leaders are always encouraging me to try new things, whether it's in my current role or something new," says Jennifer. "I've been trying my hand at welding, so that's something I might want to explore more at some point."