Defense Contractor Investing in Monroe for Next Phase of Growth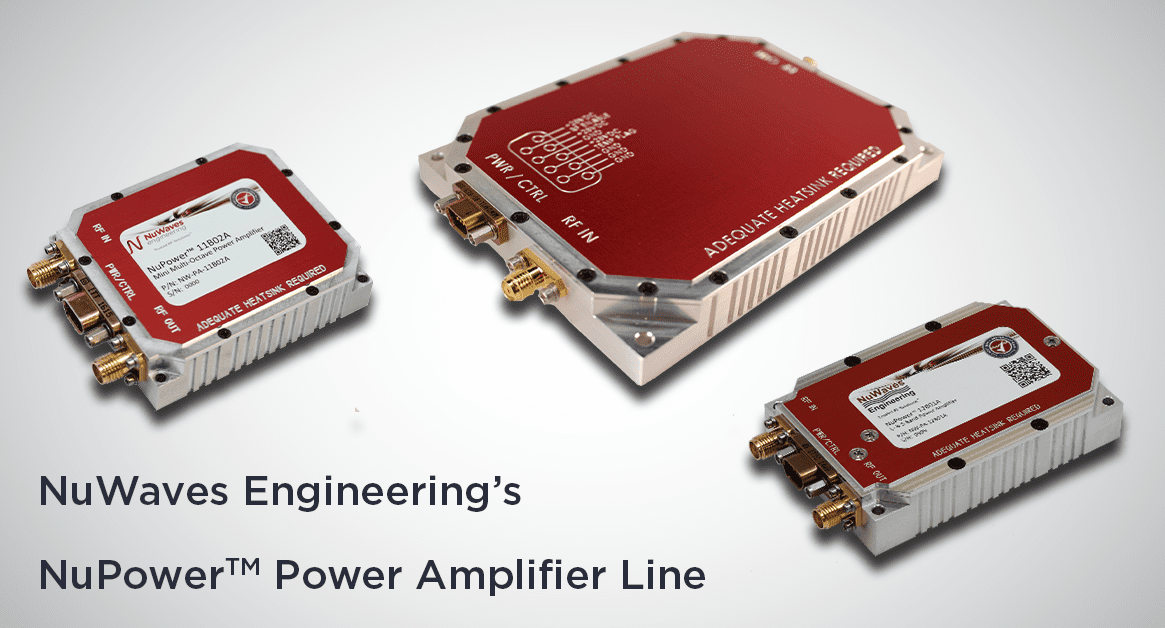 CINCINNATI, OHIO – OCTOBER 13, 2021 – NuWaves Engineering, in collaboration with REDI Cincinnati, JobsOhio and with the support of the City of Monroe, announced plans to add eight new full-time equivalent jobs and invest $445,000 to expand its products and services for its growing client base throughout the Midwest. NuWaves is a veteran-owned developer and supplier of advanced communications technology-based in Monroe, Ohio.
"We are excited to invest in our local economy through advancing our technology initiatives and operational excellence with a talented workforce," said Jeff Wells, NuWaves president and CEO.
Founded in 2000, NuWaves provides turnkey solutions primarily to aerospace clients, including the United States Navy, Boeing, Lockheed, and L3Harris. NuWaves' technology securely extends the range of aerospace communications equipment in aircraft. NuWaves' technology can be found in some unmanned aerial vehicles. The company plans to enhance its IT infrastructure and add engineering test equipment, which will support the company's growing cybersecurity measures.
"NuWaves' innovation and investment is an important part of moving southwest Ohio forward as a leading technology center," said William Brock, Monroe City Manager. "We're proud that they are investing in their Monroe, Ohio, campus and having a positive impact on companies throughout the aerospace, UAV, and IT industries."
JobsOhio is providing assistance with a JobsOhio Inclusion Grant. The Inclusion Grants exists to provide financial support for eligible projects in designated distressed communities and/or for businesses owned by underrepresented populations across the state. To find out more about the Grant, click here.
"The JobsOhio Inclusion Grant is the perfect economic tool to support NuWaves' growth in Monroe as it develops leading technology for the U.S. military," said Kimm Lauterbach, REDI Cincinnati president and CEO. "Veterans are 45% more likely to start their own business and we hope to see more veteran-owned businesses grow in the Cincinnati region by taking advantage of the inclusion grant."
About NuWaves Engineering
NuWaves Engineering is a veteran-owned, premier supplier of RF and Microwave solutions for Department of Defense (DoD), government, and industrial customers. An RF engineering powerhouse, NuWaves offers a broad range of design and engineering services related to the development and sustainment of key communications, telemetry, and electronic warfare systems, as well as a complete line of commercially available RF products. NuWaves' products include wideband frequency converters, high-efficiency, and miniature solid-state power amplifiers and bidirectional amplifiers, high intercept low noise amplifiers, miniature RF filters, and cybersecurity products for avionics data bus systems. NuWaves Engineering…Trusted RF Solutions™.
About REDI Cincinnati
The Regional Economic Development Initiative (REDI) Cincinnati is the first point-of-contact for companies locating or growing in the 16-county region at the heart of southwest Ohio, northern Kentucky, and southeast Indiana. REDI Cincinnati is supported by top business leaders and community partners and staffed by a team of economic development experts who are uniting the Cincinnati region to compete globally.
The future is bright, and we're building it, right now. Join us at REDICincinnati.com.
About JobsOhio
JobsOhio is a private nonprofit economic development corporation designed to drive job creation and new capital investment in Ohio through business attraction, retention and expansion. The organization also works to seed talent production in its targeted industries and to attract talent to Ohio through Find Your Ohio. JobsOhio works with six regional partners across Ohio: Dayton Development Coalition, Ohio Southeast Economic Development, One Columbus, REDI Cincinnati, Regional Growth Partnership and Team NEO. Learn more at www.jobsohio.com. Follow us on LinkedIn, Twitter and Facebook.
About The City of Monroe, Ohio
Monroe, Ohio is a southwest Ohio community of approximately 15,000 residents and hundreds of businesses across a variety of industries.  With strength in logistics and manufacturing through deep labor pools and high-capacity infrastructure, Monroe has grown tremendously over the past 10 years.  Visit www.i75economicdevelopment.org for more information on how Monroe, Ohio can help companies grow successfully.