242-acre South Afton site represents the best of Greater Cincy collaboration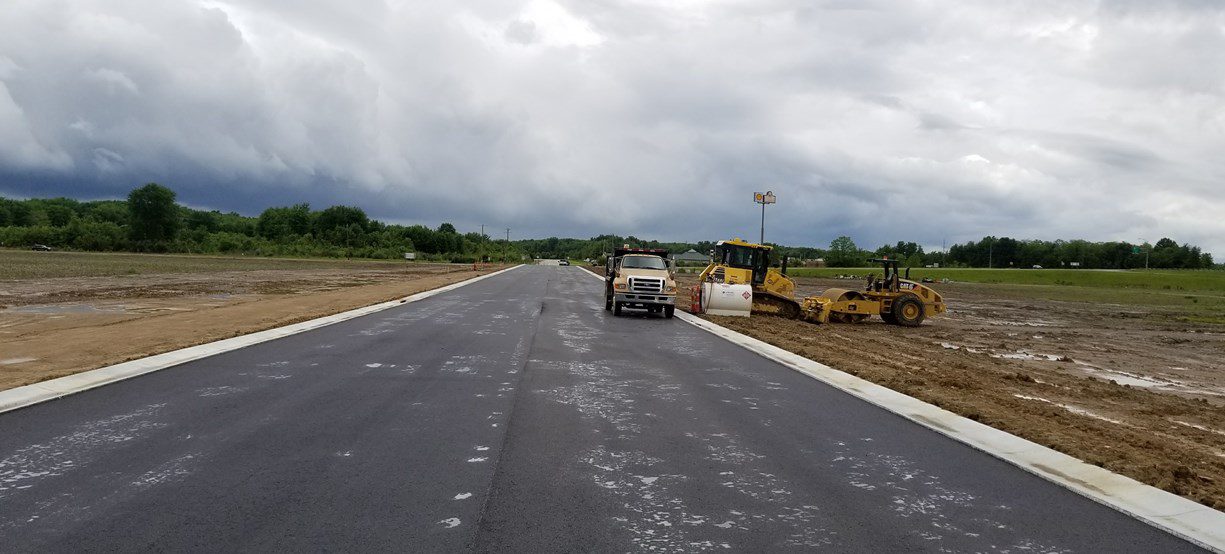 In 2016, the Clermont County CIC, Inc. purchased 242 acres of land to establish South Afton Industrial Park, the first planned industrial park developed in the county since the 1990s. Work commenced immediately to install utilities and a 2,000-sq.-ft. access road. In 2018, SiteOhio authenticated South Afton as "shovel-ready for development." 
The extent of upfront work performed by CIC remains key in marketing the site to prospective buyers such as Design Within Reach, who will soon open a 617,000 sq. ft. facility constructed by Duke Realty. With 193 acres remaining available for development, the site has been submitted to 43 manufacturing project leads seeking an average of 50 acres. These leads have resulted in 12 site visits including four from companies in Brazil, China, Japan and Canada.
An economic impact study by the Economics Center of the University of Cincinnati estimates South Afton will eventually create more than 1,800 direct and 1,600 indirect jobs.   
South Afton required an investment of $7.5 million over two years to purchase the property, complete due diligence and make improvements to roadways, water, sanitary systems, natural gas lines, electric conduits, telecommunications and other infrastructure. 
The site, located on SR 32 — a four-lane divided highway — at Half Acre Road in Williamsburg Township has 193 acres remaining for development. The site is 11 miles east of I-275, 26 miles from downtown Cincinnati and 35 miles to the Greater Cincinnati-Northern Kentucky International Airport (CVG). 
"The SiteOhio process required Clermont County to meet some very exacting and tough standards," said Ed Humphrey, President of the Board of County Commissioners in a September press release. "This authentication will tell potential companies that seek us out that we are serious about providing the best environment possible for their expansion." 
JobsOhio introduced the SiteOhio authentication program in 2016, hiring InSite Consulting Group to evaluate industrial park sites around Ohio for inclusion in the program. 
"South Afton Industrial Park is one of the top industrial parks in the Midwest," said Rob Cornwell of InSite Consulting. "When you combine Clermont County's great economic development team with the Site Ohio authentication program, the Design Within Reach location is the first of many more to come."
While all of Greater Cincinnati's available sites are unique, they have in common the ability to be optimized to support business growth across a range of industries. Perhaps more importantly, each is a product of the collaborative spirit our region is well known for. 
"Clermont County has become a model for site competitiveness in Southwest Ohio by investing for long-term success," said Kimm Lauterbach, President & CEO of REDI Cincinnati. "With the creation of the South Afton Industrial Park, Clermont County will be attracting new businesses to build, invest, and create jobs in our region for years to come. As the first site in Southwest Ohio authenticated through the SiteOhio program, we look forward to seeing more companies grow in Greater Cincinnati." 
This project not only gives our region an impressive site for sale in Greater Cincinnati; it represents the unique level of collaboration that's making the region an attractive destination for relocating and expanding businesses. As we continue to experience positive job growth and strong interest in industrial developments like South Afton, our region continues to demonstrate dedication and tenacity in answering the call for diverse sites.