Meet the team behind the mission: Q&A with Jake Hesseling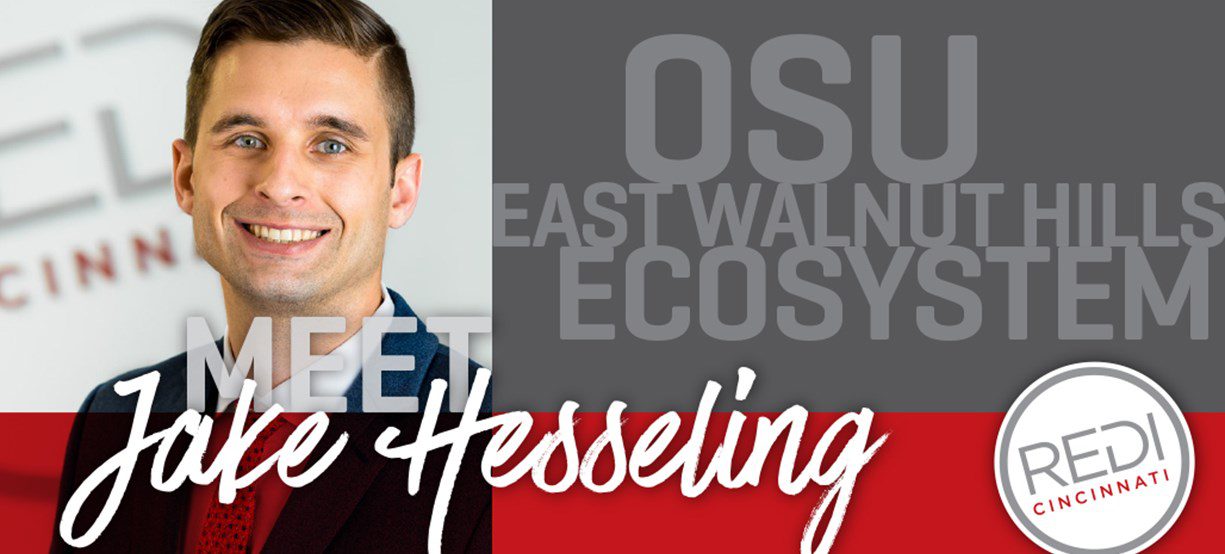 In our mission to recruit companies and grow jobs, the REDI Cincinnati team amplifies the region's unique story to national and international audiences. This series flips the microphone for a look at what makes these passionate economic development professionals tick — and what they love most about living and working in the Cincinnati region.
Prior to joining REDI Cincinnati in 2018 as the Manager of Communications and Operations, Jake Hesseling served as Chief of Staff for Cincinnati City Councilmember Charlie Winburn, where he was responsible for budget management, economic development policy, and special projects. Jake's extensive experience in political operations, public policy, and grassroots organizing enabled him to build deep relationships with local officials to further policy priorities — skills that he now applies to help REDI Cincinnati achieve its economic development goals.
Jake is currently responsible for managing REDI's media relations and community engagement. He also works with the project team and regional partners to help spread REDI's story to a wider audience.
Here, Jake shares some of the experiences that have shaped his unique approach to economic development work, as well as his favorite things about living and working in Greater Cincinnati.
What was your first introduction to economic development work and REDI Cincinnati?
When I graduated from The Ohio State University's international studies program, I was studying to work in national security policy, but ended up spending a lot of my free time in political advocacy and public policy organizations. Internships with elected officials and a position with an economic/policy advocacy organization after graduation led me to Charlie Winburn's office, which is where I developed a passion for economic development.  
What personal characteristics make you well suited for ED work?
My personal experiences have given me a 'big picture' understanding and appreciation for the unique ways in which economic development intersects with the public and private sectors. I think success in economic development hinges on demonstrating how it helps others achieve their goals. I'm also not from the region and I think having that perspective as a transplant is important.
What are some of your favorite things about living and working in Greater Cincinnati?
I grew up in Chillicothe, Ohio, and remember coming to Cincinnati for Bengals and Reds games with my family. Before I moved to the region, I had already learned to appreciate the rich character and history that few other places offer. I love that on any given night, there are cool events going on. I live in East Walnut Hills, a fantastic neighborhood with a growing reputation all its own. It's so easy to live here because you have the option of staying local and laying low in your own neighborhood or branching out and discovering something new.