New Regional Transit Route Connects People to Jobs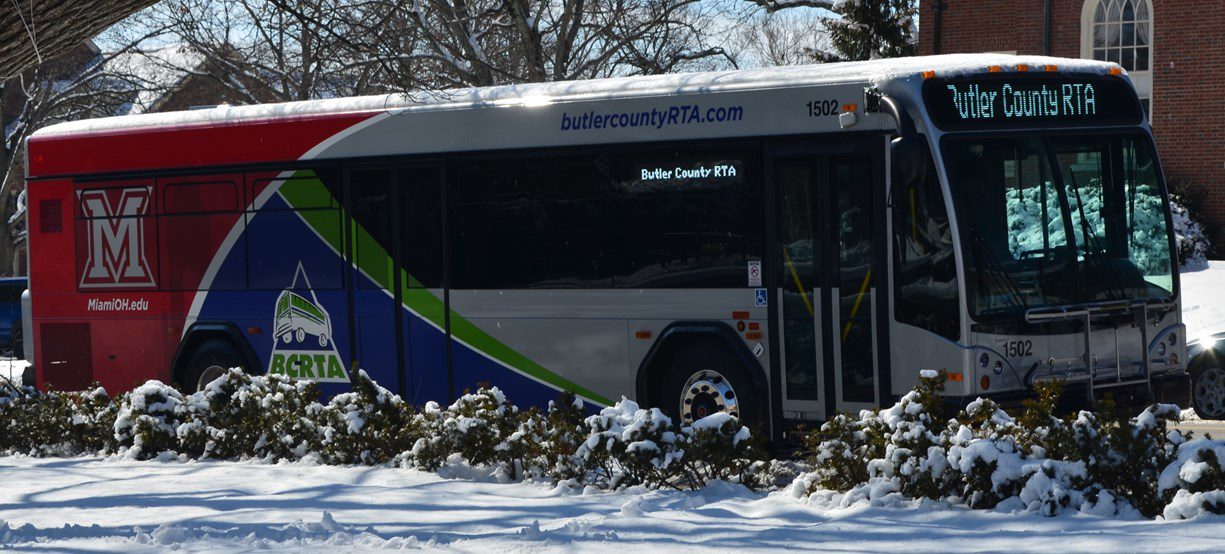 A new public transit route launched service on September 11 to connect communities along the Cincinnati-Dayton Interstate 75 corridor, featuring eight stops at the major employment hubs of Middletown and Monroe, among others.
"The WorkLink route really showcases the region coming together to connect the available workforce with the open positions in the area, particularly in Middletown and Monroe," said Middletown economic development director Jennifer Ekey.
WorkLink — the first public transit option to connect all major transit authorities along I-75 —showcases our region's unique ability to collaborate to connect available workers to employment centers around the region.  A joint effort between the city of Middletown, Atrium Medical Center, the city of Monroe and Butler County Regional Transit Authority, WorkLink is the first public transit system between the Greater Dayton RTA, Butler County RTA and the Southwest Ohio Regional Transit Authority.
WorkLink also represents ongoing efforts by the Cincinnati Mobility Lab and Drive Ohio to more effectively and economically move people from place to place in the Greater Cincinnati region.
Covering all three workday shifts at just $2 per ride, WorkLink offers a potentially transformative transportation option for Greater Cincinnati's largest employers in healthcare, distribution, retail, manufacturing and more.
"Our goal was to create a system that is user friendly for employees and an effective recruitment tool for employers," said Monroe Assistant to the City Manager Jennifer Patterson.  "Providing better access to jobs is an important part of creating a more connected region."
In developing the route, WorkLink organizers understood that workforce transportation represents a critical component in our region's overall economic vitality. Transportation officials, city planners and employers alike have expressed enthusiasm to partner further to continue building regional transportation solutions that enhance accessibility for employees and employers.
"This enhancement will allow for new access possibilities for both patients and for the work force," said Michael Uhl, president of Atrium Medical Center, which will have a stop on the new shuttle route.
Click here for more information about the WorkLink public transit route, including fare breakdown, monthly rider discounts and other announcements from public and private partners.