Embracing the Unknown: Annual Workforce Summit Hits Stride with Solutions-based Format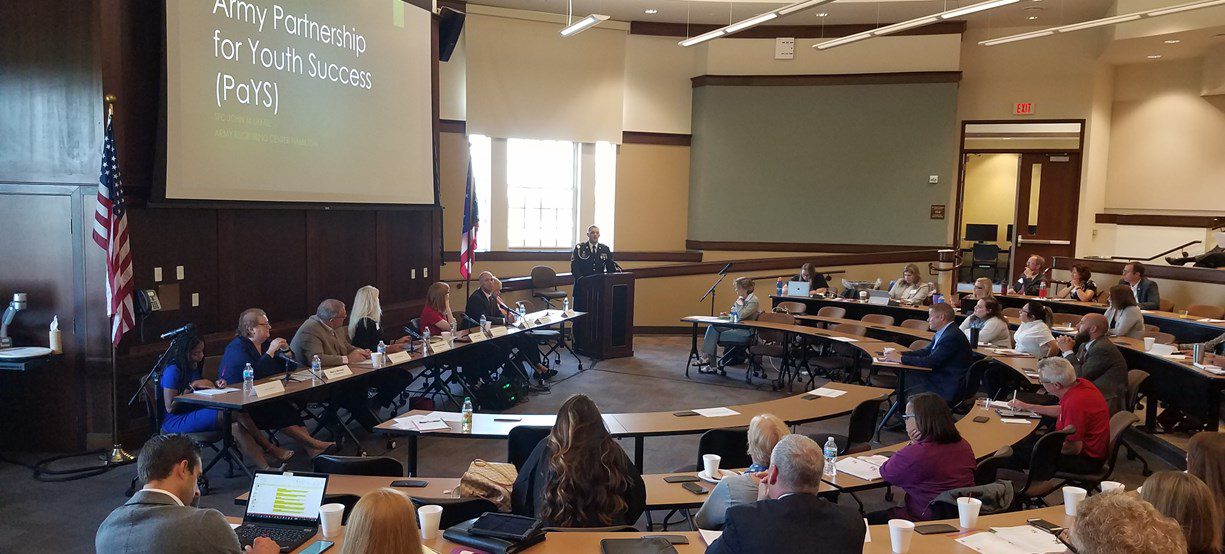 The Cincinnati region is no stranger to the national challenge of tight labor markets. But unlike many of our counterparts, we're helping local companies take a collaborative, solutions-based approach to securing the workforce resources they need to thrive. 
Last year, when Congressman Warren Davidson (OH-08) tapped REDI Cincinnati to convene the region's experts for an annual Workforce Solutions Summit, our initial task was to identify the right people to effectively address and offer solutions for common workforce challenges communicated by the business community. 
Now in its second year, the Workforce Solutions Summit continues to hit its stride, focusing on helping businesses overcome the fear of the unknown when it comes to creative workforce solutions and providing a roadmap on how to implement those solutions, rather than regurgitating known challenges. 
The event is divided into three segments, with the first providing "day one" solutions local employers can apply immediately to see a difference in their recruitment and hiring practices. Flipping the usual model in this way allowed us to uncover intensive resources that go beyond posting job descriptions online. We were able to open a serious dialog about sourcing talent from long-misunderstood groups including active and discharged military, citizens with disabilities, and formerly incarcerated individuals. 
Illustrating a great example that arose from this conversation, when an employer partners with the U.S. Army through the Partnership for Youth Success program, they can post jobs in this private database and match skills service people have—logically, someone who drove industrial trucks and tractors in overseas deployment would make a perfect candidate for a logistics employer seeking qualified, experienced truck drivers. 
The second segment gathers a panel of experts from across the region to speak to the so-called benefit cliff, a common conundrum families face when a job or promotion would increase household earnings enough to discontinue public assistance benefits, but not enough to achieve self-sufficiency. In this segment, audience members engage in open discourse with policy makers and experts about the progress and remaining challenges associated with this workforce challenge. 
In the final segment of this year's event, audience members engaged in an open Q&A session with Congressman Warren Davidson (OH-08) and State Senator Bill Coley (OH-04) on workforce efforts locally, statewide, and nationally. In this setting, overtaxed HR representatives get a direct line to concepts and resources they might otherwise be unfamiliar with. 
Helping regional stakeholders navigate the unknown is what REDI Cincinnati's talent program is all about. We strive to stay abreast of the many diverse resources in our region, and then we do the legwork of connecting employers so they can focus on running their businesses efficiently. And those services are available to everyone—not just companies in the process of expanding or relocating. 
Growing the Workforce Solutions Summit as a statewide, or even Tristate-wide, resource for companies is the ultimate goal. We at REDI Cincinnati are serious about establishing the Cincinnati region as ground zero for companies in Ohio, Kentucky, and Indiana that are anxious to break down the fear of the unknown, move beyond challenges, and identify solid solutions to meet ongoing workforce needs. 
For questions regarding solutions presented during the Workforce Solutions Summit, please contact REDI Cincinnati's Director of Regional Talent, Adam Jones, at AJones@REDICincinnati.com or (513) 562-8470.