Enable Injections finds fertile environment for growth in Greater Cincinnati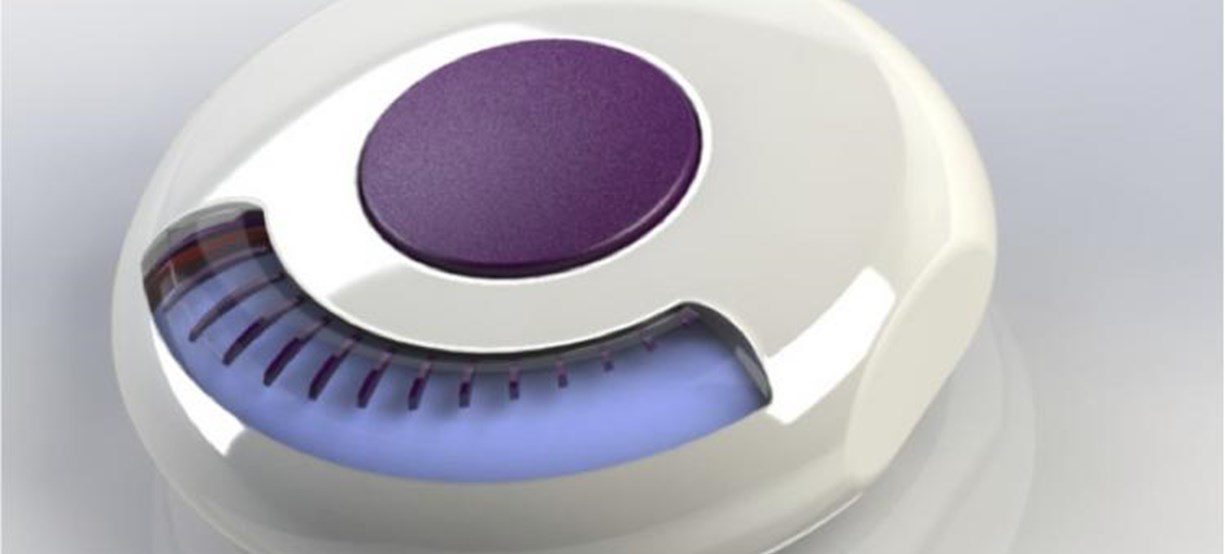 The Cincinnati region has been home to three successful companies founded by entrepreneur Michael D. Hooven, currently President and CEO of biologics drug delivery startup Enable Injections
After founding surgical device company AtriCure and taking that company public in Greater Cincinnati, it was evident to me that the Cincinnati region attracts the best and brightest talent —from engineering and science to finance and sales team leaders. The region's pro-business tax structure and financial incentives make Greater Cincinnati not only a great place to do business—and among the least costly — but also a great place to live. That's why it's the headquarters town for more Fortune companies per capita than New York, Chicago or L.A.
It's also a region that has many resources for startups. And it's why our third company, Enable Injections, which is developing a novel and convenient drug delivery platform that enables subcutaneous delivery of large volume biologic drugs, is in Greater Cincinnati. Our company — and the early technology — were born and bred here.
Enable Injections was founded in 2010, based on a technology that originated at Cincinnati Children's Hospital Medical Center. A very innovative surgeon there, Dr. Eric Wall, had done almost 10 years of work on methods to minimize or eliminate injection pain in children's vaccinations. We licensed that very promising technology, then pivoted in 2012 as we saw a broader need that could serve adults as well as children, one that would not only make injections more comfortable but would also boost compliance with prescribed treatments and significantly reduce health system costs.  
The need was clear. The majority of drugs being developed by pharmaceutical and biotech companies in the last several years were biologic drugs, which are composed of large, complex molecules and can be required in volumes 10 to 50 times larger than the standard 1-2ml vaccine.  There was no good or cost-effective way of delivering these very promising treatments to patients subcutaneously – until the development of the large volume wearable injector.  The Enable Injector is among the most sophisticated of these devices, the most eco-friendly and the easiest for patients to administer treatment at home or work without need for a healthcare professional or a healthcare facility. 
Local connections have also played a major role in our ability to grow. Cincinnati Children's, BioOhio, CincyTech, my former company AtriCure, Ken Parker and Techway Industries of Franklin have also been invaluable resources in getting the business off the ground. They provided funding, cleanrooms, lab space, office space and component parts. As well, connections with board members were vital. We are also grateful for the co-op programs at the University of Dayton and University of Cincinnati.
In the Cincinnati region, we raised seed and early round funding from local sources such as Cintrifuse, Ohio Innovation, Cincinnati Children's and CincyTech. They have played a significant role in our growth, both early on and throughout our development, as has JobsOhio and REDI Cincinnati.
All these resources and connections are enabling our world-class team to develop biologics delivery devices that are attracting pharma partners – and additional venture capital funding — from across the globe. But most importantly Enable's best-in-class wearable large-volume on-body injection devices are expected to vastly improve the treatment experience for patients with a host of cancers, autoimmune, genetic and rare diseases.
For more information, please visit www.enableinjections.com and follow us on Twitter.